Published 03-28-22
Submitted by Enbridge Inc.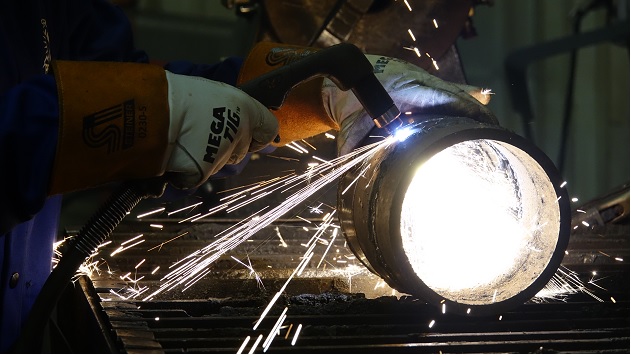 In the heart of Illinois, Shane Lange hears a repeated request from regional manufacturers and trades executives located near his training school.
"We need skilled employees."
Lange, the Dean of Workforce Development at Illinois Valley Community College (IVCC), has especially noticed a pique in interest into the trades in the recent years, and the flexible-yet-concentrated arrat of courses offered at IVCC means he can help satisfy the need for workers—he just needs students.
"We have several certificates that lead into our associate of applied science degrees in welding, and we try our best to entice students in high school to pursue a career in the trades," says Lange.
With courses as short as six to eight weeks, the certificates offered by IVCC at their Oglesby, IL location are a relatively short-term commitment. In no time at all, students can walk away with a solid education, hands-on training, and a job offer.
"When students finish the program, they are highly employable, sought after by industry, and hit the ground running in making a good impact in the local economy."
The first welding course was offered by IVCC in 1984, and class sizes in recent years have grown from 40 students to nearly 100. The facility also became a testing site for the American Welding Society in 2010, further appealing to students who might be interested in continuing or upgrading their training.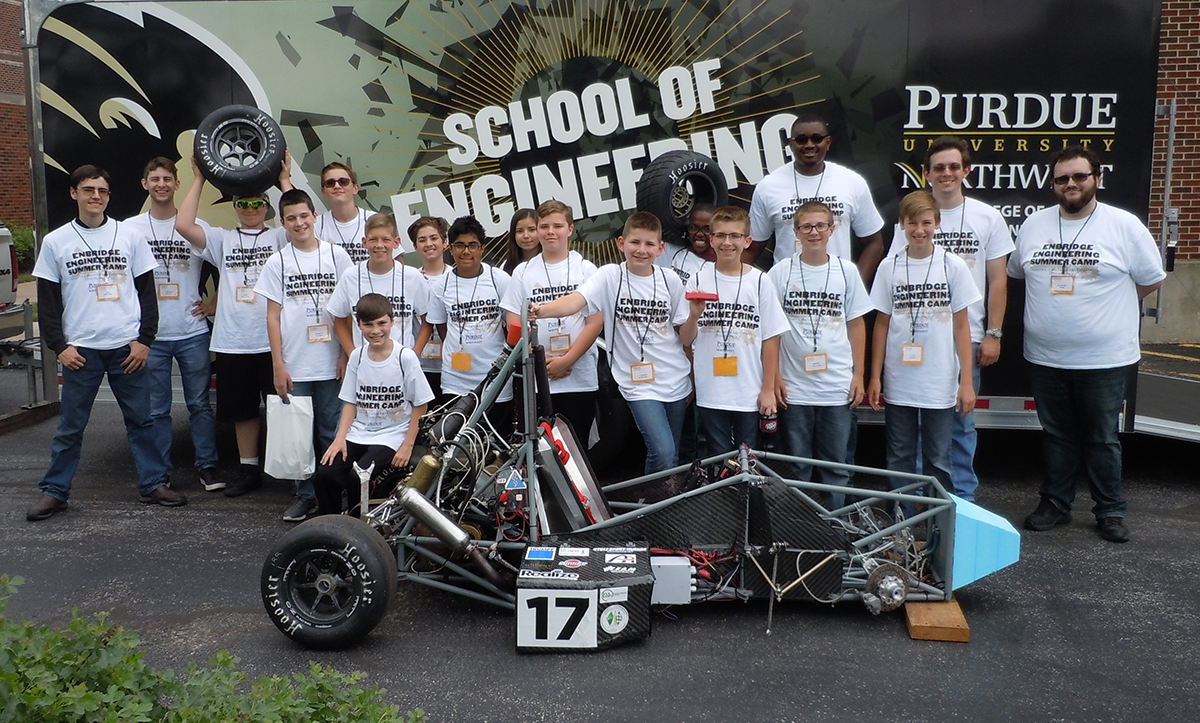 This year, Enbridge gave $5,000 to IVCC's welding program as part of our commitment to the communities near our operations. The funding generates five separate scholarships for students, with the criteria that they must be a second-year student or later and must be taking courses directly related to the trades.
Enbridge annually invests about $75,000 in scholarships at post-secondary institutes in the Upper Midwest and Great Lakes states in the areas of engineering, science, the trades and job readiness.
"We have lots of general scholarships for students, but the one from Enbridge is unique because it really focuses on our tradespeople," says Lange. "Most students who go through that program are non-traditional age, so they have families to support and transportation needs to think about."
IVCC is also located in quite the hot spot for industry plants and manufacturers. The institution can call itself a neighbour to plastic producers, concrete and sand companies, mining operations, construction tool makers, and food distribution facilities—to name a few.

"We are uniquely situated between two major interstates in Illinois and are accessible for both urban and rural students and workers," says Lange. "We're only about an hour-and-a-half away from Chicago, but we're rural enough that the people that tend to work around here don't have to commute that far."
Lange knows IVCC's efforts are working when he notices that technical skilled and trade employees are sticking around to work in the area once they finish their training, thus defying the infamous "brain drain" of losing talent to neighbouring markets.
"The investment made into these students is huge—and it ultimately makes a big impact on our local economy."
We support and partner with local organizations that champion solutions for safety, environmental and social issues.
We deliver the energy that powers the economy—and fuels quality of life.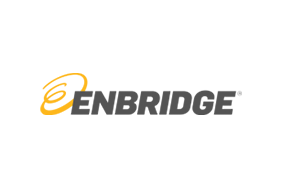 Enbridge Inc.
Enbridge Inc.
Enbridge's vision is to be the leading energy delivery company in North America. We deliver the energy people need and want—to heat their homes, to keep their lights on, to keep them mobile and connected.
We operate across North America, fueling the economy and people's quality of life. We move about 25% of the crude oil produced in North America, we transport nearly 20% of the natural gas consumed in the U.S., and we operate North America's third-largest natural gas utility by consumer count. Enbridge was an early investor in renewable energy, and we have a growing offshore wind portfolio.
We work collaboratively every day to provide safe, reliable energy. Enbridge connects energy supply with growing markets in North America through our three core businesses:
Enbridge was named to the Thomson Reuters Top 100 Global Energy Leaders in 2018; we were selected to Bloomberg's 2019 and 2020 Gender Equality Index; and we have been ranked among the Best 50 Corporate Citizens in Canada for 18 years running, through 2020.
Enbridge Inc. is headquartered in Calgary, Canada. We have a workforce of about 13,000 people, primarily in Canada and the United States. Enbridge (ENB) is traded on the New York and Toronto stock exchanges.
More from Enbridge Inc.