Published 03-25-22
Submitted by GoDaddy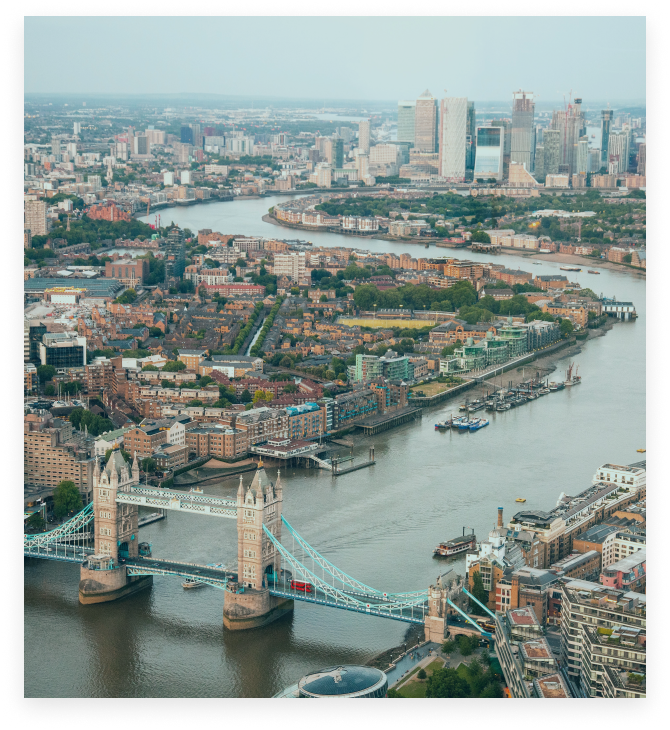 Originally published on Venture Forward By GoDaddy
Introduction
Staggeringly, 96% of the businesses in Great Britain are considered microbusinesses, which are defined by the Office for National Statistics (ONS) as having less than 10 employees. Yet, this group of businesses is often unseen and therefore underserved — until now. Introducing the first deep analysis on these millions of entrepreneurs in the Great Britain Microbusiness White Paper.
This initiative brings exclusive data and insight, quantifying the positive social and economic impact of over 2 million British microbusinesses. These businesses are essential contributors to their local communities and the national economy, which is why we're providing a powerful tool to inform and thereby empower policymakers at the national, regional, and local authority levels. Our utmost goal is to improve the understanding of how to support microbusinesses and the people behind them.
Venture Forward by GoDaddy is a research initiative started in 2019, to quantify the impact of 20+ million U.S. microbusinesses on their local economies and provide a unique view into the attitudes, demographics, and needs of these everyday entrepreneurs for policymakers and economic developers.
Kent Business School (KBS) used the latest GoDaddy data up to Q1 2021 to create this report on the relationship between microbusinesses and the economic health in their communities. The results are fascinating.
The Microbusiness Data Behind the White Paper
Download GoDaddy's Great Britain microbusiness data used to inform the white paper. The date range is available through Q1 2021 at the constituency level.
Q&A with GB Microbusiness Author and KBS Professor
George Saridakis, Professor of Entrepreneurship and Small Business at Kent Business School (KBS), sat down to explain the white paper in more depth for those interested in the goals and concept behind the initiative.
A Closer Look
Microbusiness Density Across GB by Constituency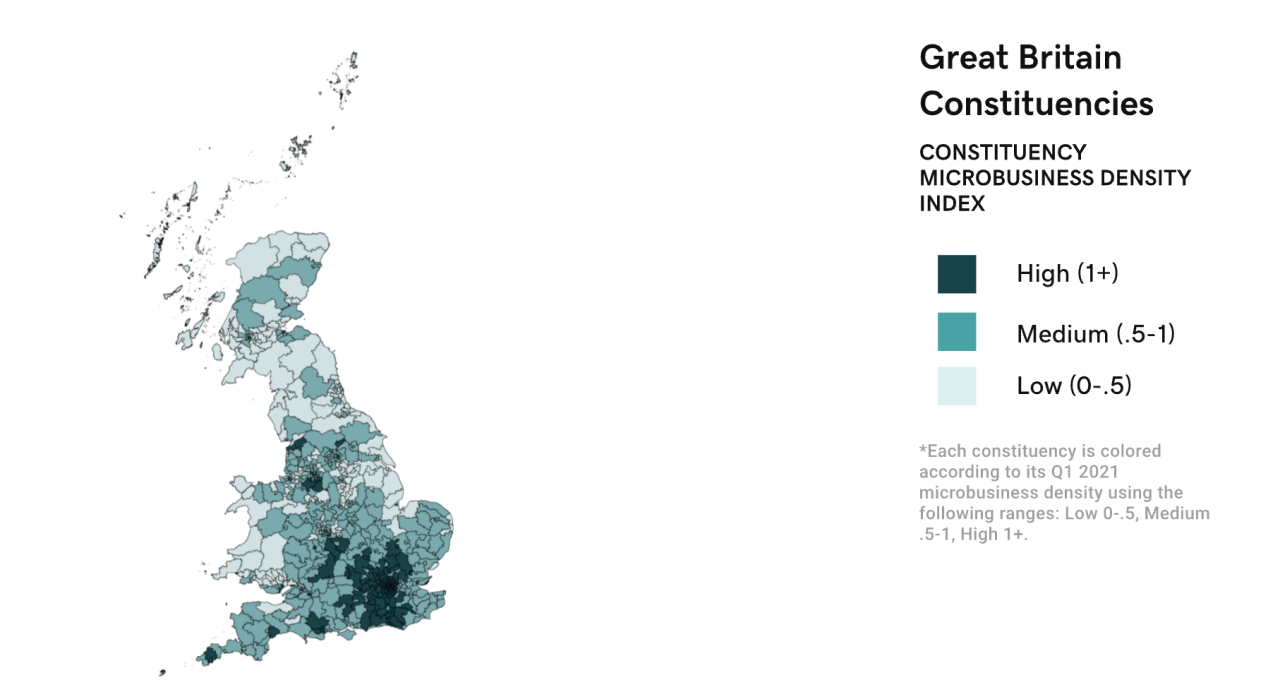 Sibling Rivalry
When two cities or towns in different geographic areas share a special relationship and are similar in some way, they are called Sister Cities. We compared a few sister cities across the United States and Great Britain to see how they stack up in terms of microbusinesses per 100 people. Take a look below!
Sister Cities Microbusiness Density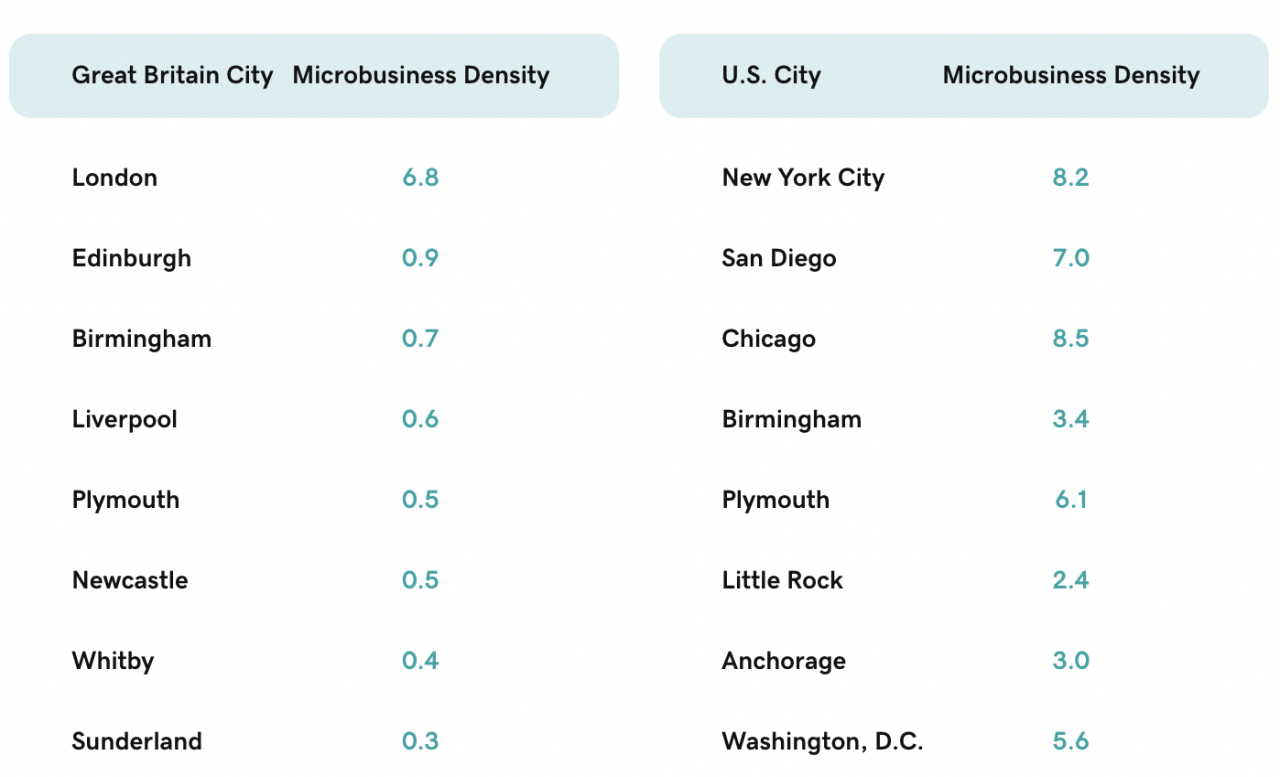 Learn more about Venture Forward By GoDaddy here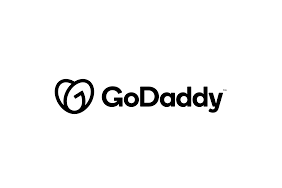 GoDaddy
GoDaddy
GoDaddy is empowering everyday entrepreneurs around the world by providing all of the help and tools to succeed online. GoDaddy is the place people come to name their idea, build a professional website, attract customers, sell their products and services, and manage their work. Our mission is to give our customers the tools, insights and the people to transform their ideas and personal initiative into success. To learn more about the company, visit www.GoDaddy.com.
GoDaddy focuses on making opportunity more inclusive for all in the communities where we work, live and play across the globe. We rally behind inclusive entrepreneurship and other critical local needs that empower people to succeed through philanthropic and in-kind donations, volunteerism, strategic partnerships and advocacy.
Empower by GoDaddy is GoDaddy's global community and philanthropic program equipping entrepreneurs in underserved communities with training, tools and peer networks to accelerate their journeys. GoDaddy rallies behind entrepreneurs in underserved communities by building their confidence and skills to strengthen their small business' digital presence.  Entrepreneurs engage in customized learning experiences, work 1-1 with GoDaddy volunteer coaches and local mentors, and gain access to wrap-around services, in-kind products and networks boosting their small businesses success.
More from GoDaddy