Published 03-24-22
Submitted by AEG
In honor of Women's History Month, soccer players' wives, girlfriends, and mothers from AEG's LA Galaxy, along with the team mascot, Cozmo, visited the Women's Shelter of Long Beach and prepared more than 50 gift bags filled with a variety of cosmetic and self-care products including makeup, body lotion, shampoo, hair conditioner, body wash, tooth paste and mouth wash. The goal was simple, to empower women at the shelter and make sure no one goes without basic needs.
"During Women's History Month, it is important that we stand united and remember that together we can make a difference in the lives of women. Hopefully, our efforts today can lift the spirits of the women and children here at the shelter and remind them that they are empowered," said Mariah Rodriguez, Coordinator for the LA Galaxy Community Foundation.
The Women's Shelter of Long Beach provides a safe place for survivors of domestic violence and their children while they overcome the trauma caused by domestic abuse and embark upon their journey of recovery.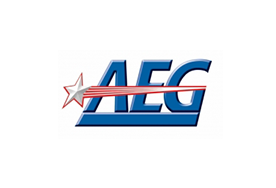 AEG
AEG
Headquartered in Los Angeles, California, AEG is the world's leading sports and live entertainment company. With offices on five continents, AEG operates in the following business segments: AEG Facilities, which with its affiliates owns, manages or consults with more than 120 preeminent venues around the world including The O2 Arena, the Sprint Center and the Mercedes-Benz Arenas;   AEG Presents, one of the largest live music companies in the world dedicated to producing and promoting global and regional concert tours, music and special events and world-renowned festivals; AEG Sports, the world's largest operator of sports franchises and high-profile sporting events;   AEG Global Partnerships, which oversees worldwide sales and servicing of sponsorships including naming rights, premium seating and other strategic partnerships; and AEG Real Estate, which develops world-class venues and  sports and entertainment districts like STAPLES Center and L.A. LIVE. Through its worldwide network of venues, portfolio of powerful sports and music brands, AXS.com ticketing platform, AXS cable television channel and its integrated entertainment districts, AEG entertains more than 100 million guests annually. More information about AEG can be found at www.aegworldwide.com.
More from AEG