Published 03-23-22
Submitted by NRG Energy
Originally published on NRG Energy Insights
We believe it's important to give voice to individual women touching our organization — either as an employee, board member, or community partner.
Their stories also embody the theme of International Women's Day (IWD), which takes place on March 8. This year's theme is "Break the Bias," encouraging all women to take action for equality, both in the workplace and the community. It puts into focus the biases that still exist and how every woman should feel empowered to break through them. As you'll discover in the stories we'll share, bias breaking can take many forms — including advocacy, authenticity, inclusivity, and mentorship.
Here's how "Break the Bias" is exemplified in the three strong stories we'll be lifting up in the days ahead:
#BreakTheBias…through inclusivity and mentorship
Courtney Grymonprez is scholarships manager at the Greater Houston Community Foundation, a long-standing partner of NRG. She leads with inclusion and mentorship for the colleagues and students she works with – and by facilitating a program that delivers a powerful path forward for worthy scholarship recipients in the community.
#BreakTheBias…with authenticity
Starlet Davis is a solutions architect at NRG who is breaking the bias by being authentic to herself and empowering other women to do the same. NRG encourages employees to express their authentic, whole selves through Business Resource Groups (BRGs) where their unique skills, knowledge, and perspectives can shine.
#BreakTheBias…by being an advocate.
Alexandra Pruner is an NRG board member who is using her leadership position to be an advocate for others. At NRG, we salute her advocacy and support career development and the empowerment of all employees to make decisions that contribute to the success of our organization.
How do you Break The Bias?
While you were watching, were you reminded of any biases you've encountered? Show your solidarity by visiting the International Women's Day website to upload a picture of yourself striking the IWD 2022 pose. You'll also discover more #BreakTheBias stories and gain additional information about IWD.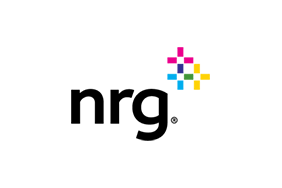 NRG Energy
NRG Energy
At NRG, we're bringing the power of energy to people and organizations by putting customers at the center of everything we do. We generate electricity and provide energy solutions and natural gas to millions of customers through our diverse portfolio of retail brands. A Fortune 500 company, operating in the United States and Canada, NRG delivers innovative solutions while advocating for competitive energy markets and customer choice, working towards a sustainable energy future.
More from NRG Energy