Published 03-22-22
Submitted by The Chemours Company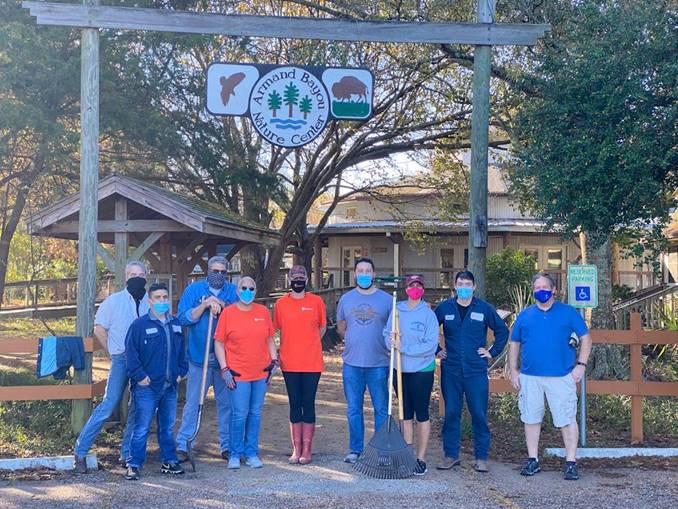 One of the few bright spots of the COVID-19 pandemic has been how it has increased our collective appreciation for nature and the outdoors. For employees at our LaPorte, Texas site, one of the local community's favorite places to take in the wonders of nature is the Armand Bayou Nature Center (ABNC). Located in nearby Pasadena, Texas, the ABNC is one of the largest urban wilderness preserves in the U.S., protecting 2,500 acres of natural wetlands, forest, prairie, and marsh habitats. It is also home to more than 370 species of birds, mammals, reptiles, amphibians, and thousands of native plants.
As active and invested members of the communities where we live, work, and play, nine Chemours LaPorte employees volunteered to help preserve the beauty of this community treasure. Joining a cleanup event at the end of 2021, our employees painted ramps, rebuilt a bridge, cleaned gutters on buildings, and cleaned up debris at one of the waterways.
The ABNC was very appreciative of the team's efforts, sharing, "We're grateful to Chemours for their generous support of both time and money in 2021 to make the trails around our bison platform and historic farmstead and the remarkable features they lead to accessible to people who use wheelchairs and people with limited mobility."
While Chemours' commitment to environmental leadership starts at our plant sites with Responsible Manufacturing, we're also working to enhance wildlands and biodiversity. We have earned Wildlife Habitat Conservation certifications at six manufacturing sites, where we maintain 1,600 acres. Learn more about Chemours Corporate Responsibility Commitment at https://www.chemours.com/en/corporate-responsibility.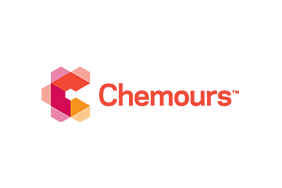 The Chemours Company
The Chemours Company
The Chemours Company (NYSE: CC) is a global leader in Titanium Technologies, Thermal & Specialized Solutions, and Advanced Performance Materials, providing its customers with solutions in a wide range of industries with market-defining products, application expertise and chemistry-based innovations. We deliver customized solutions with a wide range of industrial and specialty chemicals products for markets, including coatings, plastics, refrigeration and air conditioning, transportation, semiconductor and consumer electronics, general industrial, and oil and gas. Our flagship products include prominent brands such as Ti-Pure™, Opteon™, Freon™, Teflon™, Viton™, Nafion™, and Krytox™. The company has approximately 6,400 employees and 29 manufacturing sites serving approximately 3,200 customers in approximately 120 countries. Chemours is headquartered in Wilmington, Delaware and is listed on the NYSE under the symbol CC.
For more information, we invite you to visit chemours.com or follow us on Twitter @Chemours and LinkedIn.
More from The Chemours Company