Published 03-18-22
Submitted by Eaton Corporation
At a crucial tipping point, we have a unique role to play in defining tomorrow's power systems. In this two-part series, we examine how the energy transition is transforming both what we do for customers and how we work together.
As our world is challenged by climate change, pollution and population growth, the demands of power management are increasing and changing fast. Nearly half the global economy is aiming to be net-zero by 2050.
Traditionally, power management has focused on clear product lines—circuit breakers, panels, meters, UPS and so on—that protect people and equipment according to agreed standards. As such, it was fairly straightforward to define new products and launch them to customers who, in many cases, already knew what to expect.
Today's market is much more complex. The acceleration of renewable generation, electrification, decentralization, and digitalization is completely changing the energy landscape, creating both tremendous opportunities, as well as challenges.
On the cusp of this energy transition, customers are now facing entirely new problems and often do not know how to approach them. This could include anything from utilities that have to manage two-way power flows across the grid, to building owners that need to keep pace with the 30% year-on-year growth rate of electric vehicles, or data center operators that want to harness the potential of energy storage to maximize their use of renewable power.
These new problems require new solutions—not just in terms of the technologies customers need, but also in terms of how we support them, with a transition from passive protection towards increasingly active power management offerings needing our lifetime involvement to extend and optimize. To help people realize the benefits of this fundamental revolution in how power is distributed, stored and consumed, we're accelerating our innovation efforts with a $3 billion commitment, transforming our product portfolio to support a low-carbon future, and rethinking how we can educate and support customers over the long-term.
Leveraging the power of data
With the exception of ongoing maintenance, our role used to end after our power management products were installed. Now that's when our work really begins thanks to the new digital capabilities that form the bedrock of intelligent power.
Without new digital capabilities, our customers could never hope to manage more flexible and responsive power grids, distributed renewable generation, smart electrical vehicle charging, or benefit from the other revenue opportunities (such as grid stabilization services) arising from the energy transition. In the future power system, we need to be metering, controlling, and coordinating everywhere.
We're harnessing a swathe of digital technologies—connected devices, data pipelines and models, and insights—to transform power management and enable more reliable, efficient, safe and sustainable energy consumption. Our intelligent systems help customers establish a clear data strategy and then take action to optimize power use. This moment of action is when customers see the greatest value from our offerings: saving money, growing revenues, becoming more sustainable.
Our approach to reinventing the way power is distributed, stored and consumed is called 'Everything as a Grid'. We're helping customers understand the challenges and opportunities in the new energy value chain, enabling them to embrace electrification and to integrate renewables and newly electrified applications effectively. We're also applying our expertise in microgrids, digitalization, energy storage, and power management to help build a grid that's more intelligent, adaptable and stable.
To deliver on this potential, we're standardizing our engineering approach across the business to accelerate innovation. We're breaking down siloes to build complete solutions for entire sectors—integrating our efforts around sweeping energy transition challenges. And we're simplifying for growth: aligning our commercial resources to leverage the best practices, processes, and tools to enable scalability. Digital capabilities are critical throughout all this, empowering us to understand customers better, to support them more efficiently, and to adapt to the demands of a market that's moving faster than ever.
Making a meaningful difference
Our 'Buildings as a Grid' approach is a great example of how we're bringing different technologies and domain expertise together across teams, divisions and countries to help customers capitalize on the energy transition. Buildings account for almost 60% of the total growth in global electricity consumption over the last 25 years, and that will only accelerate with the electrification of important energy applications such as Heating, Ventilation and Cooling (HVAC), mobility, or water heating. It is therefore a crucial area to address if we're to make progress towards a more sustainable future.
We've pooled our capabilities and have acquired leading innovators like Green Motion to create a comprehensive suite of hardware, software, and services that enables building owners to transform their properties into energy hubs. By integrating renewables, energy storage, electrical vehicle charging, and intelligent power management, we empower owners to optimize energy costs, lower carbon emissions, and enhance power resilience, while also capitalizing on new revenue streams. We're recruiting hard to support these capabilities, with more than 300 new hires planned by 2025.
Our solutions are already making a difference in the real world. The 250 kWh energy storage system we deployed for the Catholic University of Lille, France, is helping it become a zero carbon campus that can use solar power even when the sun isn't shining.
By integrating charging infrastructure into buildings, we're also supporting the rapid move to electrical mobility during the energy transition—enabling charging to be both more widely available and dominated by local green power generation. For instance, we recently helped La Poste, the well-known French postal service company, meet up to 80% of the electricity demands of its EVs by integrating solar panels with our energy storage solutions and smart charging capabilities.
As customers needs continue to transform with the energy transition and they look for better ways to make their businesses more sustainable, everyone at Eaton can make a meaningful difference to society at large. Whether it's designing new product capabilities, enabling data analytics, explaining the value to customers, or many other areas, this revolution brings tremendous opportunities to learn, develop, and work in new ways, which we'll explore in part two of this series.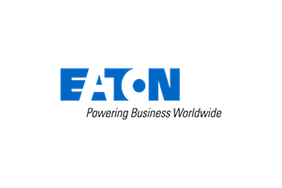 Eaton Corporation
Eaton Corporation
Eaton is an intelligent power management company dedicated to improving the quality of life and protecting the environment for people everywhere. We are guided by our commitment to do business right, to operate sustainably and to help our customers manage power ─ today and well into the future. By capitalizing on the global growth trends of electrification and digitalization, we're accelerating the planet's transition to renewable energy, helping to solve the world's most urgent power management challenges, and doing what's best for our stakeholders and all of society.
Founded in 1911, Eaton has been listed on the NYSE for nearly a century. We reported revenues of $19.6 billion in 2021 and serve customers in more than 170 countries. For more information, visit www.eaton.com. Follow us on Twitter and LinkedIn.
More from Eaton Corporation