Published 03-17-22
Submitted by National Parks Conservation Association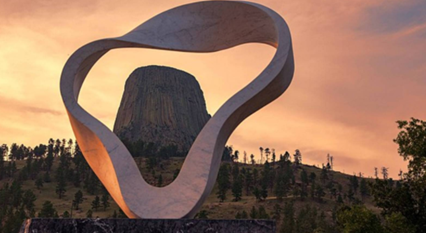 At the National Parks Conservation Association (NPCA), it is our mission to protect our national parks for future generations, from the well-known landmarks within parks like Half Dome in Yosemite National Park to places and trails off the beaten path. Our partner Travelodge® by Wyndham knows that the more people know about the magnificent places our national parks protect, the more they will feel invested in keeping them preserved.
To help people learn more about the hidden gems within in national park sites, we created a series of guides that detail a selection of parks. The guides provide insight into trails, vistas and special places in the park, that people might not otherwise explore, offering a unique view of the parks and further emphasizing the diverse attractions within them.  
Take Cuyahoga Valley National Park for example, known for preserving 22 miles of the Cuyahoga River for which it's named, a Mohawk word meaning "crooked river." The park is home to more than just the river though—it protects hidden gems like trails perfect to explore by foot or bike, a butterfly observation area and a picture-perfect historic bridge as well as other locations you don't want to miss.
Our guide to Cuyahoga Valley National Park is only one of the five we created to help visitors plan better trips and learn more about the trails less traveled within parks —our guides to Catoctin Mountain Park, Congaree National Park, Devil's Tower National Monument and Indiana Dunes National Park feature hidden gems like a prairie dog town, a black oak savanna, a National Historical landmark and much more.
We also want to ensure that when people are exploring parks, they're doing so responsibly—that's why each guide offers two tips to ensure that park visitors leave only footprints and take only memories when they explore these hidden gems or any other place in the National Park System. Simple things—from the sunscreen worn on trails to the way snacks are brought into and disposed of in parks—have a big impact on our public lands; when we all commit to being responsible adventurers, we can ensure that our parks continue to be protected for future generations to enjoy.
These guides are made possible by our partner, Travelodge® by Wyndham. With a large footprint near national park locations across the country, Travelodge is driving awareness for the preservation of our nation's favorite places while providing a basecamp for adventurers to explore hidden gems like those featured in our guides. Thanks to their partnership and commitment to NPCA's mission to protect parks for future generations, NPCA is able to share more about how to responsibly visit places popular and lesser known alike so that people can both enjoy them and ensure they're doing their part to honor and protect them.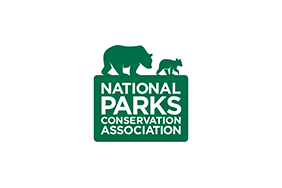 National Parks Conservation Association
National Parks Conservation Association
Since 1919, the nonpartisan National Parks Conservation Association has been the leading voice in safeguarding our national parks. NPCA and its more than 1.6 million members and supporters work together to protect and preserve our nation's most iconic and inspirational places for future generations. For more information, visit www.npca.org.
More from National Parks Conservation Association