Published 03-21-22
Submitted by Las Vegas Sands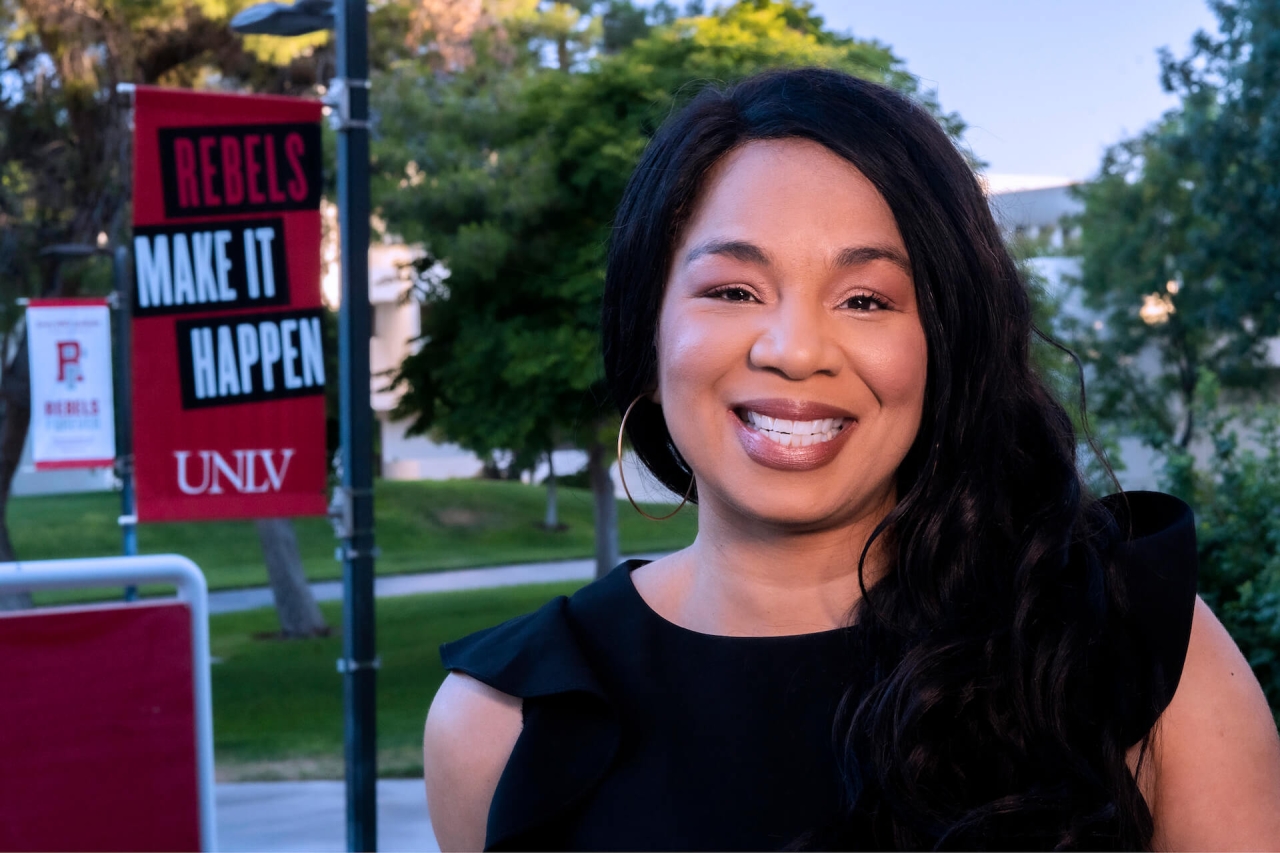 It seems Dr. Tonia Holmes-Sutton, NBCT, was destined to lead education transformation.
Holmes-Sutton recently joined Nevada Succeeds as Director of the InspirED Global Fellowship, which was founded by Nevada Succeeds and Sands to help transform education in Nevada's public schools by modeling approaches developed through the world-renowned educational system in Singapore. Sands has created linkage for Nevada Succeeds through its presence in both regions.
Dr. Holmes-Sutton's wide array of experience and leadership roles as both an educator and teacher advocate make her uniquely qualified to lead the InspirED Fellowship and be a catalyst for Nevada education transformation. Her accomplishments include a successful career as an early education teacher, founding organizations to support the advancement of Nevada teachers and serving on the Nevada State Board of Education for five years. She is also currently a member of the Nevada State Public Charter School Authority Board.
Education is part of Holmes-Sutton's family legacy. "My family built the first school for Black students in Shelby County, Tennessee, in the late 1800s when you weren't supposed to educate people of color. Many of my family members have become teachers and administrators since then," she said.
Even with this deep history in education, Holmes-Sutton didn't plan to follow the family tradition. Though people always told her she would be a teacher, as young girl, Holmes-Sutton wanted to be a nurse. Her moment of inspiration came when a church evangelist told her in the presence of a full congregation that she would become a teacher. After the final nudge, Holmes-Sutton adjusted her path. "I wanted to be a part of something bigger than myself and that brought me back to education. I was thinking about how I can make an impact on lives, on students and families."
Holmes-Sutton became an early education teacher, spending nearly 15 years in traditional public and charter schools in the Las Vegas area. Driven to make an even bigger impact, she pursued National Board certification, the highest level of accreditation for a U.S. teacher and an arduous process focused on practitioner improvement and leadership development to prepare teachers for empowering students to become global leaders.
"Going through that process motivated me to help other teachers, particularly those from diverse backgrounds, to have the opportunity to achieve national certification in a supportive setting. I believed more teachers would pursue their national accreditation if they didn't have to do it alone, like I did."
Holmes-Sutton went on to create the Nevada National Board Professional Learning Institute: Empowering Teachers as Leaders & Learners, which supports teachers in achieving national certification and later served as executive director at Teach Plus Nevada, which awards fellowships to educators to engage in leadership and policy advocacy. This position introduced her to Nevada Succeeds and its mission to bring educators together to collaborate on innovative policy and further Nevada education transformation, such as through the InspirED Fellowship.
For Holmes-Sutton, coming to Nevada Succeeds and leading the InspirED Fellowship is her journey coming full circle. "My family members were education pioneers when they made learning accessible for Black families," she said. "I see the same commitment to equity and education access in what we are doing with our InspirED fellows. I'm grateful to Sands for its partnership with Nevada Succeeds to drive better futures for our state's youth through transforming education."
Sands and Nevada Succeeds launched the InspirED Fellowship in 2020 and have welcomed an initial cohort of fellows who are modeling Singapore's Portrait of a Graduate, a highly successful leadership strategy to prepare students for the future. Fellows are working with state education leaders and partners to develop and adopt a statewide Portrait of a Nevada Graduate. Nevada Succeeds also selected its second cohort of fellows in fall of 2021, who are now working to examine education challenges to develop innovative leadership solutions.
"The InspirED Fellowship brings something truly special to Nevada education," Holmes-Sutton said. "We're looking at national and international best practices and connecting educators with foremost experts in education and leadership they wouldn't have had access to otherwise. This program gives us a unique opportunity to bring new solutions forward and truly transform education for Nevada students."
To learn more about Nevada Succeeds and the InspirED Global Fellowship, please visit https://www.nevadasucceeds.org/.

Las Vegas Sands
Las Vegas Sands
Las Vegas Sands Corp. (NYSE: LVS) is the world's pre-eminent developer and operator of world-class Integrated Resorts that feature luxury hotels; best-in-class gaming; retail; dining and entertainment; Meetings, Incentives, Convention and Exhibition (MICE) facilities; and many other leisure and business amenities.  We pioneered the MICE-driven Integrated Resort, a unique, industry-leading and extremely successful model that serves both the leisure and business tourism markets.
Our properties include The Venetian and The Palazzo resorts and Sands Expo in Las Vegas, Sands Bethlehem in Eastern Pennsylvania, and the iconic Marina Bay Sands in Singapore. Through majority ownership in Sands China Ltd., LVS owns a portfolio of properties on the Cotai Strip in Macao, including The Venetian Macao, The Plaza and Four Seasons Hotel Macao, Sands Cotai Central and The Parisian Macao, as well as the Sands Macao on the Macao Peninsula.
LVS is dedicated to being a good corporate citizen, anchored by the core tenets of delivering a great working environment for 50,000 team members worldwide, driving impact through its Sands Cares corporate giving and community engagement program and leading innovation with the company's award-winning Sands ECO360 global sustainability program as well as providing leadership for critical social issues through Project Protect, the company's commitment to industry-leading practices that safeguard our patrons, partners, employees and neighbors around the range of issues that are unique to our business including responsible gaming, money laundering and human tra­fficking. To learn more, please visit www.sands.com.
More from Las Vegas Sands