Published 03-11-22
Submitted by Tetra Tech

Diversity, Equity & Inclusion at Tetra Tech
Tetra Tech is celebrating International Women's Day on March 8 to honor the achievements of women in history who helped pave the way for women of today to continue making the world a better place.
We are highlighting employees from across our global operations who share what women in history have inspired them to champion gender equality. To recognize the unique and powerful role that women play in the workplace, we invited some of our employees to share with us women in history, or women of today, who inspire them to champion gender equality.
This year's International Women's Day theme is #BreakTheBias. At Tetra Tech, diversity and inclusion are at the heart of our core values—across our operations and the projects we implement on behalf of clients. Our employees recognize the importance of breaking biases to achieve equality and inclusion, while also recognizing that biases are intersectional and include any factors that marginalize people.
We celebrate our people who work each day to break biases as they both imagine and put action behind creating a world that is diverse, equitable, and inclusive.
Learn how Tetra Tech is recognizing International Women's Day 2022.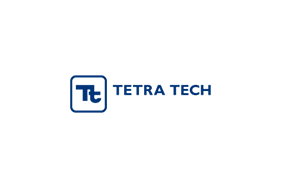 Tetra Tech