Published 03-11-22
Submitted by Comcast Corporation
At Comcast NBCUniversal, we are committed to celebrating women all year long, and Women's History Month gives us an opportunity to underscore that commitment. This month, we are spotlighting women who inspire – including changemakers at our company, in our communities, and throughout history.
"We are excited to leverage the collective power of our platforms to recognize the many and varied accomplishments of women," said Christine Whitaker, President of Comcast's Central Division. "It makes me proud to see all of the passion and support for prominently featuring women across our brands."
Throughout March, you can find curated destinations on Xfinity X1 and Flex showcasing inspiring women in film, TV, history, and music, including our "Women Who Inspire Us Movie Collection," "Phenomenal Black Women," "Latinas que dejan huELLAs," and "TV's Fierce Females." Customers can access the destination by saying "Women's History Month" into the Xfinity Voice Remote.
NBCUniversal will also launch the Women's Herstory campaign, an initiative that celebrates and showcases the stories of the amazing women across the NBCUniversal family and beyond. By continuing to tell women's stories, we ensure that they are represented in the narratives of the past, present, and future. NBCUniversal will amplify these stories throughout Women's History Month and all year long.
Comcast Newsmakers will highlight the impact and influence of women through a new slate of interviews. The series will feature civic and nonprofit leaders who are dedicated to advancing women's representation across politics, sports tech, and small-business ownership, including Candace Waterman, President of Women Impacting Public Policy, who discusses efforts to empower women entrepreneurs to be resilient in times of crisis, and Marilou McFarlane, Founder and CEO of Women in Sports Tech, who shares efforts to increase women's participation and leadership in sports tech. Both organizations are working to increase the influence of women in their respective fields and are important partners of Comcast. These interviews and more are available to Comcast customers on Xfinity X1, Flex, and Stream using the voice command "Comcast Newsmakers."
We are also committed to expanding the resources for small businesses and startups through our Comcast RISE program and Comcast NBCUniversal LIFT Labs. In January, we expanded eligibility for Comcast RISE to all women-owned businesses nationwide, furthering our effort to advance digital equity and help provide underrepresented small business owners with access to the digital tools and funding they need to thrive. And throughout the month of March, LIFT Labs will be amplifying the stories of women-led startups from our network of programs, including HUSSLUP, Glow Up Games, The GIST, and Moone.
All year long, our Women's Network provides opportunities for women and their allies to connect with each other while empowering them to advance their careers through professional development and networking opportunities – enriching the employee experience across our company. You can learn more about the women of Comcast NBCUniversal, and all the amazing things that make them who they are by following @ComcastCareers.
This companywide celebration is part of our ongoing commitment to diversity, equity and inclusion, which was accelerated in June 2020 with a $100 million commitment to meaningfully effect systemic change. To deepen our impact in the communities we serve, we're investing $1 billion over 10 years through Project UP – our comprehensive initiative to advance digital equity and help build a future of unlimited possibilities.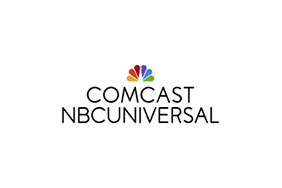 Comcast Corporation
Comcast Corporation
Comcast Corporation (Nasdaq: CMCSA, CMCSK) is a global media and technology company with two primary businesses, Comcast Cable and NBCUniversal. Comcast Cable is one of the nation's largest video, high-speed Internet and phone providers to residential customers under the XFINITY brand and also provides these services to businesses. NBCUniversal operates news, entertainment and sports cable networks, the NBC and Telemundo broadcast networks, television production operations, television station groups, Universal Pictures and Universal Parks and Resorts.
More from Comcast Corporation