Published 03-09-22
Submitted by GlobeScan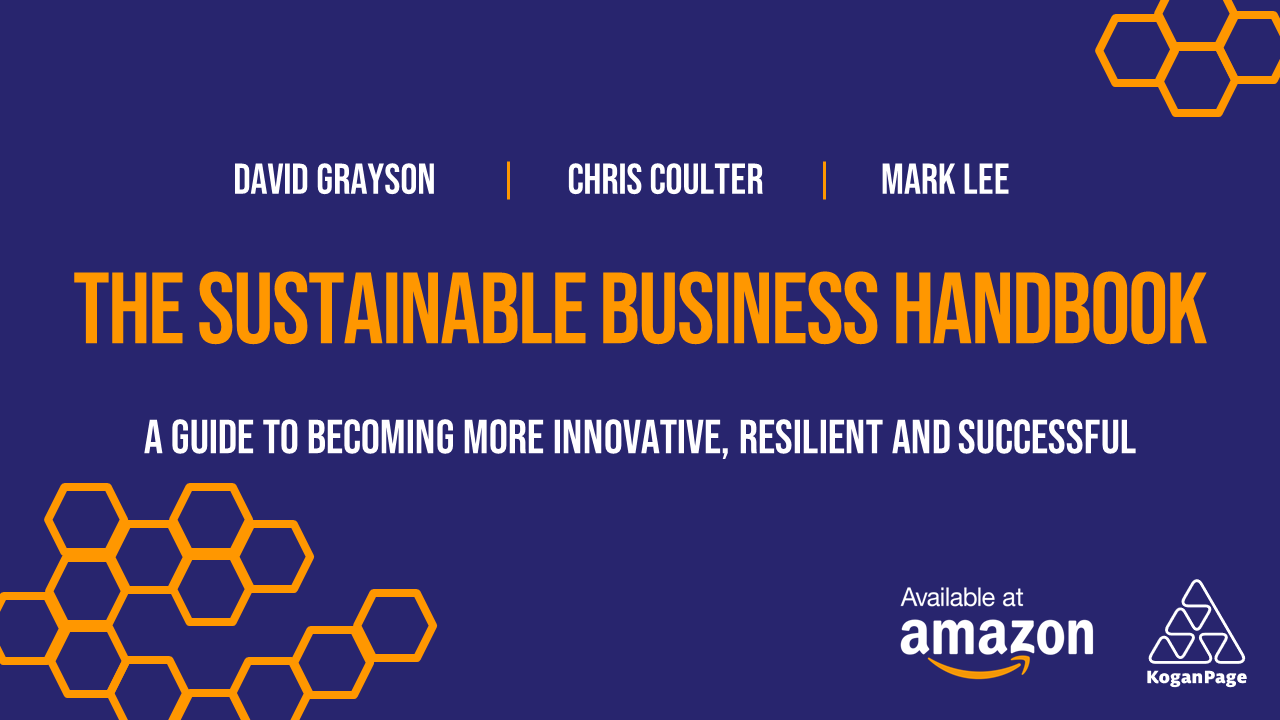 Hundreds of sustainable business leaders recently gathered to debate the state of the sustainability agenda and celebrate the launch of The Sustainable Business Handbook: A Guide to Becoming More Innovative, Resilient and Successful. This new book co-authored by David Grayson, Chris Coulter, and Mark Lee and just published by Kogan Page was written to accelerate the adoption of thoughtful and sustainable business practices of the thousands of companies who have yet to begin their sustainability journey.
Many more businesses are identifying their material Environmental, Social, and Governance (ESG) impacts, making sustainability commitments, adopting comprehensive strategies for reducing their negative impacts, and increasing positive impacts. They are also appointing senior executives to head sustainability efforts and are joining external coalitions to accelerate progress. Yet the efforts of these leaders are not enough to tackle the global challenges of climate change and inequality.
The world needs hundreds of thousands of mid-size companies and millions of smaller ones to join the early adopters who are already going "All In" on sustainability. And many of these businesses are uncertain as to how to get started or how to speed up and intensify their activities.
This is why Kogan Page is launching a new sustainable business series and why three international experts on sustainable business have produced The Sustainable Business Handbook. Among the three authors, Grayson (based in UK), Coulter (based in Canada), and Lee (based in the USA) have almost 100 years of combined experience in sustainable development and working with businesses and corporate responsibility coalitions around the world. They published their widely acclaimed book All In: The Future of Business Leadership in 2018.
Their second book, The Sustainable Business Handbook, is a practical how-to guide. It contains chapters focused on identifying impacts, defining organisational purpose, and making the business case for action. It also looks at the role of leaders at all levels and the responsibilities of the board – not least for defining the purpose of the business and defining the desired culture of the organisation, as well as checking to see whether the actual culture aligns with what is desired. Other chapters in the book consider reporting on sustainability progress, transparency, and disclosure – and how, done well, this can produce new opportunities for partnership and to stimulate more innovation. The book also explores the need for effective storytelling, and how effective communication is essential for stakeholder engagement.
Grayson, Coulter, and Lee are supporting the book with a series of online launch events, webinars, a new series of their "All In: Sustainable Business" podcasts, and a dedicated website, and teaching notes for business school academics. They are also offering virtual in-person briefing sessions to boards and management teams of businesses wanting to know more.
During the launch webinar on March 1st, with sustainable business practitioners from across the world, participants encouraged the authors to be ambitious and creative in using the handbook to help build a global movement for sustainable business, driving it down through global supply chains and through to small business representative organisations such as Chambers of Commerce.
For further information, visit: AllInBook.net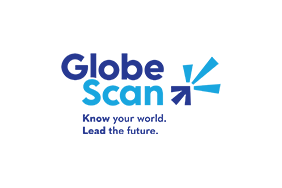 GlobeScan
GlobeScan
GlobeScan is an international insights and advisory consultancy working at the intersection of brand purpose, sustainability, and trust. We partner with leading businesses, NGOs, and governmental organizations to deliver insights that guide decision-making and build strategies that contribute to a sustainable and equitable world.
Established in 1987, we have offices in Cape Town, Hong Kong, London, Mumbai, Paris, San Francisco, São Paulo and Toronto. GlobeScan is a participant of the UN Global Compact and a Certified B Corporation.
Learn more at www.GlobeScan.com
More from GlobeScan