Published 03-07-22
Submitted by Arrow Electronics, Inc.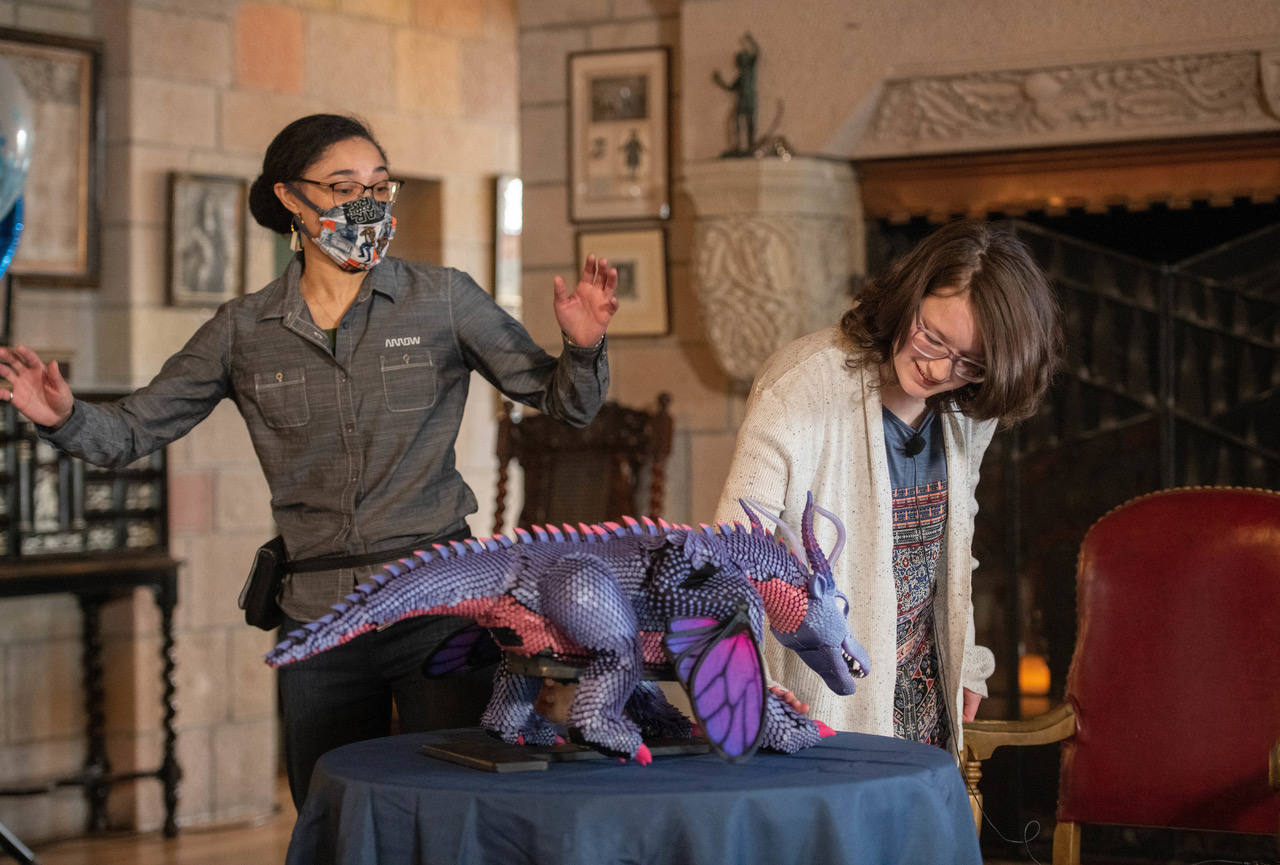 DENVER, Colo., March 7, 2022 /CSRwire/ – Arrow Electronics celebrated National Engineering Week by sponsoring and participating in a virtual forum focused on educating and empowering the next generation of engineers. Hosted by The Henry Ford, Engineering Our Future featured education and business leaders sharing their career experiences and words of wisdom for up-and-coming innovators.
Victoria Bohannon-Pea, an engineering services project manager at Arrow, was among the panelists and talked about how she uses her engineering skills to make a difference in people's lives. Bohannon-Pea led the design and development of Belle's Dragon, a mythical animal companion requested by a teenage girl living with cancer, who was unable to own a live pet. Arrow worked with Make-A-Wish to produce the dragon, a semi-autonomous social robot that can coo, flap its wings, become cranky if overstimulated and respond positively or negatively to different foods containing RFID chips.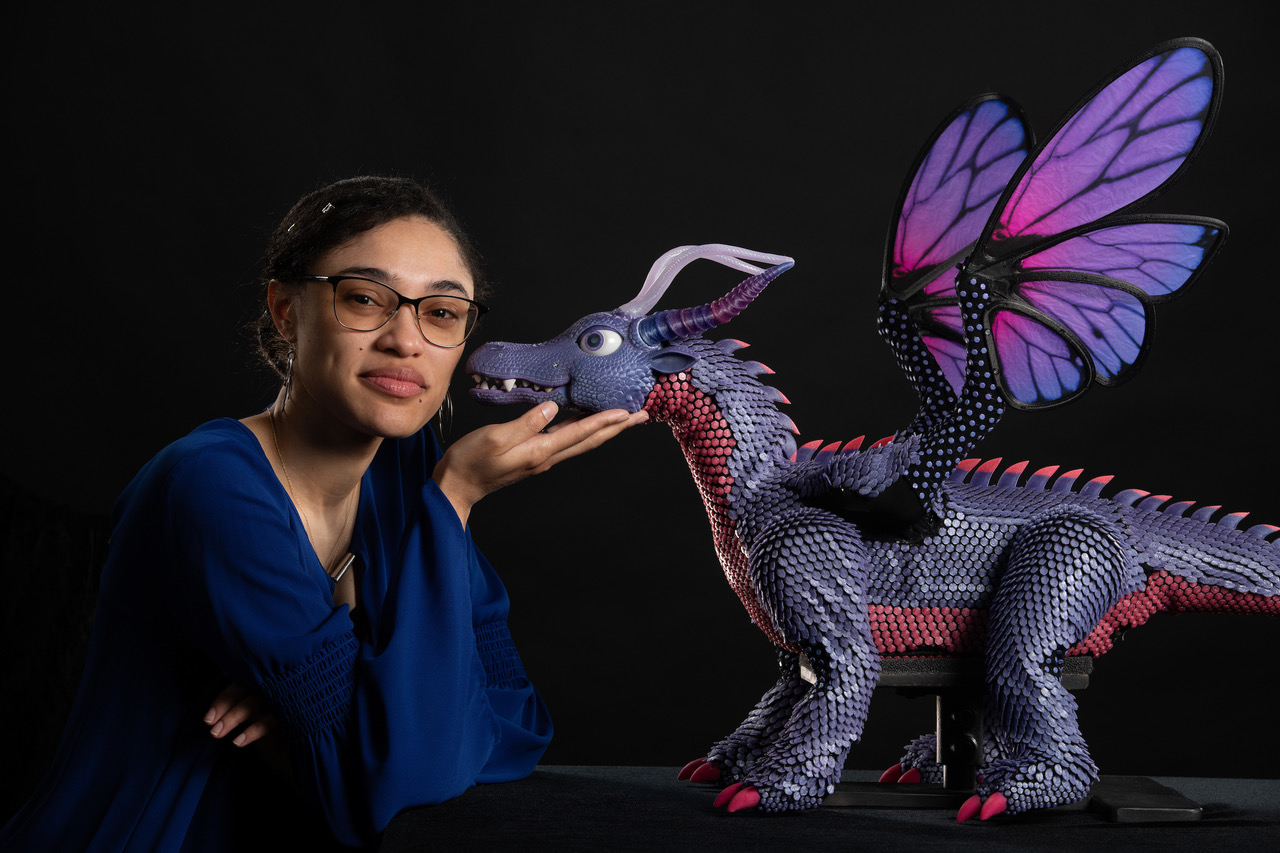 Belle's Dragon earned a 2021 Silver Edison Award in the category of Social Tools for Disabilities & Illnesses. Bohannon-Pea credited strong collaboration for the project's success and urged student engineers to seek out opportunities to work in teams to build their understanding of other disciplines.
"I had to work with mechanical engineers, industrial engineers, electrical engineers, folks who were in sales, folks who were in marketing and I had to be able to pull the whole project together and that took collaboration to make it happen," explained Bohannon-Pea. "My role was to make sure all ideas were heard and that we came up with a set of requirements that would work best to give Belle what she wanted."
The panel was part of the museum's THF Conversations series, which features leaders in their field as they discuss topics and challenges facing society today. Arrow is a long-time supporter of the museum and is a sponsor for Raytheon Technologies Invention Convention U.S. Nationals, a competition for K-12 students, which The Henry Ford hosts annually.
About The Henry Ford
Located in Dearborn, Michigan, The Henry Ford, a globally-recognized destination, fosters inspiration in a hands-on learning environment. Its unparalleled collection consisting of 26 million artifacts is the most comprehensive of its kind focusing on innovation, ingenuity, and resourcefulness in America. This national historic landmark's unique venues include Henry Ford Museum of American Innovation, Greenfield Village, Ford Rouge Factory Tour, Benson Ford Research Center and Henry Ford Academy, a public charter high school. Together with its online presence at thf.org, its national television series The Henry Ford's Innovation Nation, its learning community inHub and its K-12 invention and entrepreneurship competitions through Invention Convention Worldwide, The Henry Ford's purpose is to activate innovative mindsets and unlock individual potential to help shape a better future.
About Arrow Electronics
Arrow Electronics guides innovation forward for over 220,000 leading technology manufacturers and service providers. With 2021 sales of $34 billion, Arrow develops technology solutions that improve business and daily life. Learn more at fiveyearsout.com.
###

Arrow Electronics, Inc.
Arrow Electronics, Inc.
Arrow Electronics' Corporate Social Responsibility (CSR) program guides today's innovators to a better tomorrow. With our help, our partners will transform their ideas into real and influential achievements that will help people and the communities in which Arrow works.And just as technology touches all facets of our lives, we intend to foster new, cross-cutting collaborations between Arrow, CSR partners, customers and suppliers, so efforts yield astonishing and unforeseen results. Working together, we can make the world a better place — now and Five Years Out.
Learn more at www.fiveyearsout.com.
More from Arrow Electronics, Inc.