Published 03-07-22
Submitted by AEG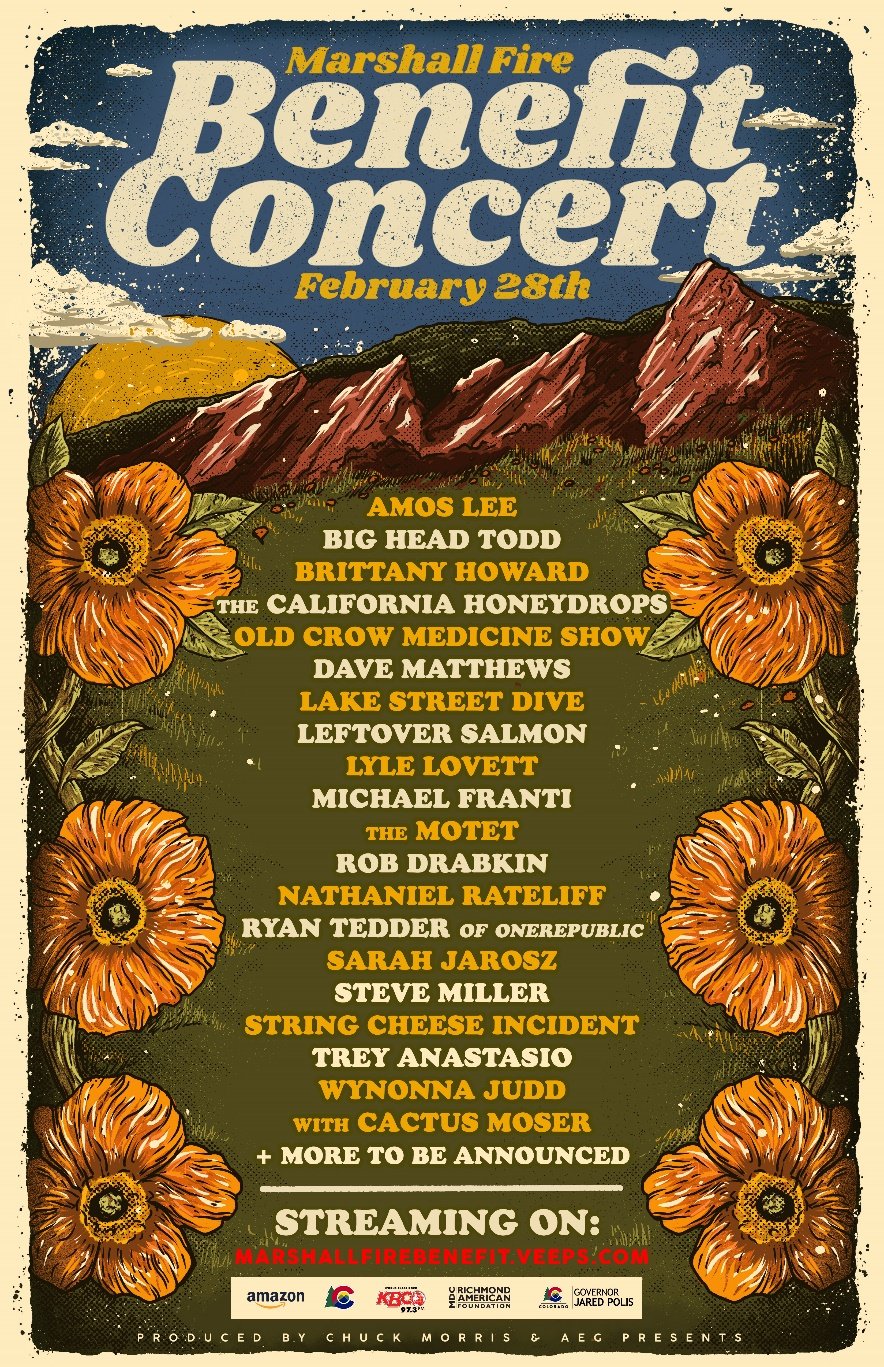 On February 28, live entertainment company AEG Presents, in partnership with Colorado Governor Jared Polis and Community Foundation of Boulder County, hosted a virtual benefit concert to support survivors of the Marshall Fire, which broke out on Dec. 30 and is recorded as the most destructive fire in Colorado's history.
The concert raised more than $700,000 and featured more than 15 Colorado-based artists as well as popular national music acts including Steve Miller, Lyle Lovette, Dave Matthews and Ryan Tedder, the lead singer of OneRepublic.
"This virtual benefit concert captures the true spirit of Colorado - when our friends and neighbors face the difficult challenge of rebuilding after the Marshall Fire, we step up to provide real relief to those in need, and we celebrate the healing power of music performed by incredible Colorado artists. This is what Colorado is all about, and we hope you will join us for this incredible event," said Governor Polis.
"Together with our amazing partners including Governor Polis, the Community Foundation of Boulder County, and the staff at AEG Denver, we will support countless Coloradans with the proceeds from this benefit concert. I am proud to be a part of the music community as we use the power of music to bring relief - both financial and emotional - to our community at this time," said Chairman Emeritus of AEG Presents, Chuck Morris.
###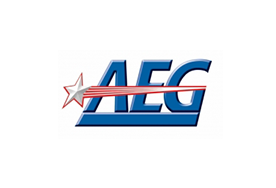 AEG
AEG
Headquartered in Los Angeles, California, AEG is the world's leading sports and live entertainment company. With offices on five continents, AEG operates in the following business segments: AEG Facilities, which with its affiliates owns, manages or consults with more than 120 preeminent venues around the world including The O2 Arena, the Sprint Center and the Mercedes-Benz Arenas;   AEG Presents, one of the largest live music companies in the world dedicated to producing and promoting global and regional concert tours, music and special events and world-renowned festivals; AEG Sports, the world's largest operator of sports franchises and high-profile sporting events;   AEG Global Partnerships, which oversees worldwide sales and servicing of sponsorships including naming rights, premium seating and other strategic partnerships; and AEG Real Estate, which develops world-class venues and  sports and entertainment districts like STAPLES Center and L.A. LIVE. Through its worldwide network of venues, portfolio of powerful sports and music brands, AXS.com ticketing platform, AXS cable television channel and its integrated entertainment districts, AEG entertains more than 100 million guests annually. More information about AEG can be found at www.aegworldwide.com.
More from AEG