Published 03-08-22
Submitted by 3BL Media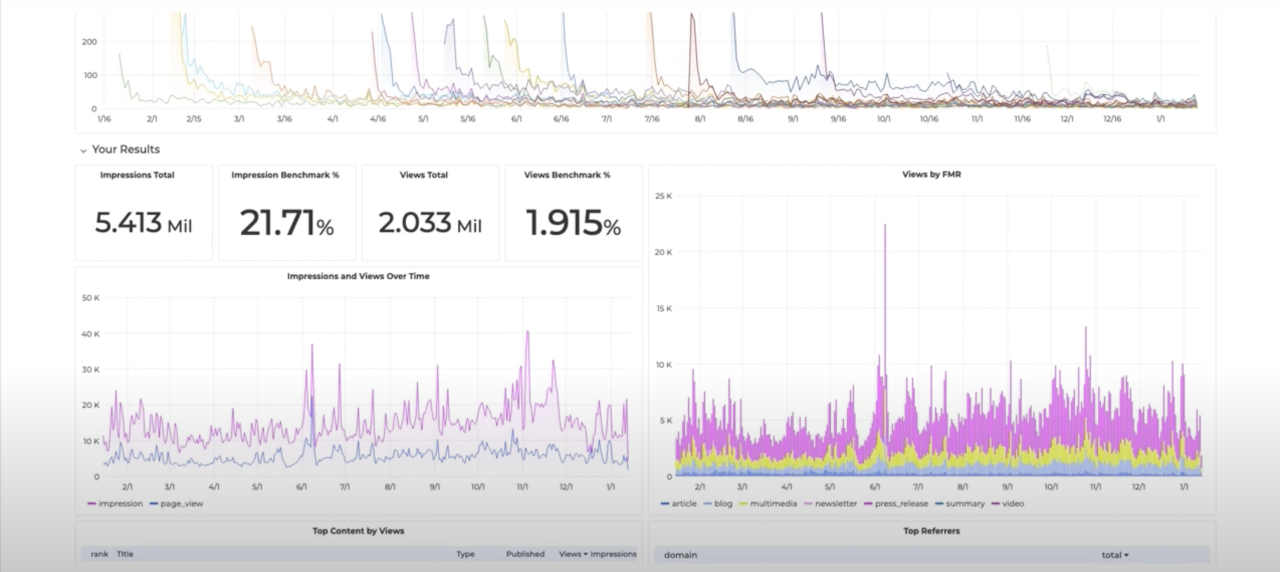 NORTHAMPTON, Mass., March 8, 2022 /CSRwire/ – 3BL Media, the world's leading communications partner for purpose-driven organizations, announced today the release of enhanced "meet your audience" data and real-time insights into the performance of environmental, social and governance (ESG) news.
The update to the 3BL Professional content distribution and analytics platform delivers privacy-compliant data on audience behavior as companies accelerate ESG reporting and storytelling for multiple stakeholders including employees, investors, customers, and ratings and rankings agencies. In beta for 2021, the new capabilities are now in use for 200+ 3BL Professional clients.
"As companies commit to climate action and address social equity issues, they are ramping up communications beyond their annual ESG report," said Dave Armon, CEO of 3BL Media. "We're bringing powerful analytics to the users of 3BL Professional to maximize engagement and drive greater awareness around ESG topics."
New 3BL Professional features include:
Audience metrics powered by machine learning. Anonymized data identifies companies, job functions, job level, industry and other person-centered characteristics of audience members engaging with corporate ESG content that's distributed by 3BL Media.
Elastic scalability to measure and visualize content engagement without lag, from year-over-year comparisons to verification of performance down to the second.
Insights on performance by story topic and content format, allowing companies to optimize their storytelling program based on audience behavior.

​3BL Media's audience demographic data is the result of more than a decade of specialized news distribution focused on corporate social responsibility (CSR), sustainability and ESG content. Subscribers to the daily or weekly 3BL Media News Alert, 3BL CSRwire daily or the TriplePundit newsletter are "converted users" whose interaction with corporate ESG content is captured and presented in a privacy-safe manner.
The digital marketing landscape has changed drastically and continues to evolve with the pending deprecation of third-party tracking cookies. The impending shift to a cookieless environment and greater demand for data privacy has led many companies to invest in new approaches to understand user behavior. "At 3BL Media we are able to think critically about our own data assets and leverage zero-party data using machine learning to understand our audience and provide personalized experiences based on the content they ingest," said Karen Robinson, 3BL Media's senior vice president of product and technology.
Beyond the upgrade to the 3BL Professional analytics suite, the 3BL Media distribution network was expanded in 2021 and Q1 2022 to include Yahoo! Finance, the ESG ratings agency EcoVadis and the financial and corporate research platform Sentieo, among others.
About 3BL Media
3BL Media's unrivaled distribution platforms and TriplePundit Brand Studio promote the environmental, social, governance (ESG) initiatives of leading companies, private equity firms, nonprofits and NGOs to a global audience.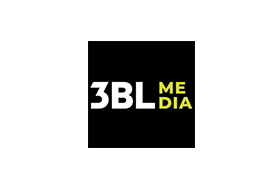 3BL Media
3BL Media
3BL Media is the world's leading communications partner for purpose-driven organizations. Through content distribution, multi-media promotion and hands-on learning experiences, we connect organizations to an unrivaled network of sustainability professionals, journalists, bloggers, investors, academics, policymakers and influencers who are passionate about engaging on topics like education, environment, community involvement, supply chain and circular economy, volunteering and the Sustainable Development Goals.
More from 3BL Media