Published 03-09-22
Submitted by Essity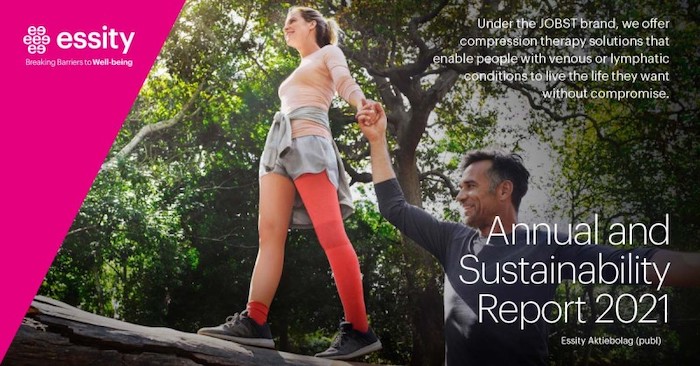 Originally published on Essity.com
STOCKHOLM, March 9, 2022 /CSRwire/ - Hygiene and health company Essity has published its Annual and Sustainability Report for 2021 on www.essity.com.
Sales growth was strong during the year and net sales amounted to approximately SEK 122bn. Essity continued to capture market shares and reported strong e-commerce growth. Six acquisitions were completed, of which four in Medical Solutions. Price increases and cost savings have been implemented to offset the strong cost inflation.
Read Magnus Groth's CEO message and about Essity's strategic priorities and earnings in the Annual and Sustainability Report 2021. The Annual and Sustainability Report for 2021 is attached to this press release and can be downloaded at www.essity.com. An online version with several interactive features can be accessed here.
NB: This is information that Essity is obliged to make public pursuant to the Securities Markets Act. The information was submitted for publication, through the agency of the contact person set out below, on March 2, 2022 at 8:00 a.m. CET.
Karl Stoltz, Media Relations Director, +46 70 942 63 38
Download the Essity Annual and Sustainability Report 2021 here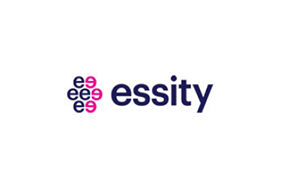 Essity
Essity
Essity is a leading global hygiene and health company that develops, produces and sells Personal Care (Baby Care, Feminine Care, Incontinence Products and Medical Solutions), Consumer Tissue and Professional Hygiene products and solutions. 
Our vision is; Dedicated to improving well-being through leading hygiene and health solutions. The name Essity stems from the words essentials and necessities. Sales are conducted in approximately 150 countries under many strong brands, including the leading global brands TENA and Tork, and other brands, such as Leukoplast, Libero, Libresse, Lotus, Nosotras, Saba, Tempo, Vinda and Zewa. Essity has about 48,000 employees and net sales in 2017 amounted to approximately 12.8 bn USD (SEK 109bn, EUR 11.3bn). The business operations are based on a sustainable business model with focus on value creation for people and nature.
The company has its headquarters in Stockholm, Sweden, and is listed on Nasdaq Stockholm. Essity used to be part of the SCA Group.
About Tork
Tork is a brand of Essity. Essity is a leading global hygiene and health company that develops personal care, professional hygiene and consumer tissue products and solutions. Essity offers Tork paper towels, toilet paper, skin care products, facial tissue,  wipers, wet wipes, napkins and other hygiene products for washrooms, wash stations, healthcare areas, food and beverage handling, food preparation, manufacturing and maintenance. For more information, visit http://www.torkusa.com/
More from Essity