Published 03-03-22
Submitted by Logitech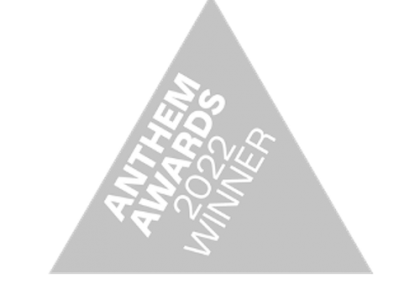 The #Creators4BIPOC movement from Logitech For Creators has won a Silver Anthem Award in the Diversity, Equity, & Inclusion category.
#Creators4BIPOC is a movement to help address barriers faced by Black, Indigenous and People of Color creators. Acknowledging the importance of giving credit where it's due, Logitech partnered with award-winning choreographer and visionary JaQuel Knight in July 2021 to help address racial inequality and help ten BIPOC TikTok creators secure copyright of their choreography. Logitech dedicated July as #Creators4BIPOC month and stepped up our actions, bringing together the creator community, with the goal of providing recognition, representation and resources to BIPOC creators to amplify underrepresented voices and help address racial inequality.
As part of #Creators4BIPOC month, Logitech For Creators worked with 50 BIPOC creators to raise funds through Streamlabs Charity, for more than 21 nonprofit organizations focused on racial equality and justice. Logitech also committed $250,000 to match the funds raised.
"It is our distinct honor to recognize the work that brands, organizations, and individuals are all making to create an impact in their community," said Jessica Lauretti, Managing Director, The Anthem Awards. "We launched this platform to show the world that all corners of our culture, from sports and entertainment to business leaders and celebrities, are all standing up to say, it is time for systemic change and that social good is what we value as a society."
"We are honored that #Creators4BIPOC was selected as a Silver Winner for Diversity, Equity & Inclusion," said Erin Chin, Chief Marketing Officer, Logitech For Creators. "This movement to drive change is a collective effort with our creators. This is an award for both the brand and the amazing creators that we work with."The inaugural competition received nearly 2,500 entries from 36 countries worldwide. By amplifying the voices that spark global change, the Anthem Awards are defining a new benchmark for impactful work that inspires others to take action in their communities. Anthem winners are selected by the International Academy of Digital Arts and Sciences. For more information, see anthemawards.com.

Logitech
Logitech
Logitech designs products that have an everyday place in people's lives, connecting them to the digital experiences they care about. More than 35 years ago, Logitech started connecting people through computers, and now it's a multi-brand company designing products that bring people together through music, gaming, video, and computing. Brands of Logitech include Logitech, Logitech G, ASTRO Gaming, Streamlabs, Ultimate Ears, Jaybird, and Blue Microphones. Founded in 1981, and headquartered in Lausanne, Switzerland, Logitech International is a Swiss public company listed on the SIX Swiss Exchange (LOGN) and on the Nasdaq Global Select Market (LOGI). Find Logitech at www.logitech.com, the company blog, or @Logitech.
More from Logitech