Published 03-07-22
Submitted by Kimberly-Clark Corporation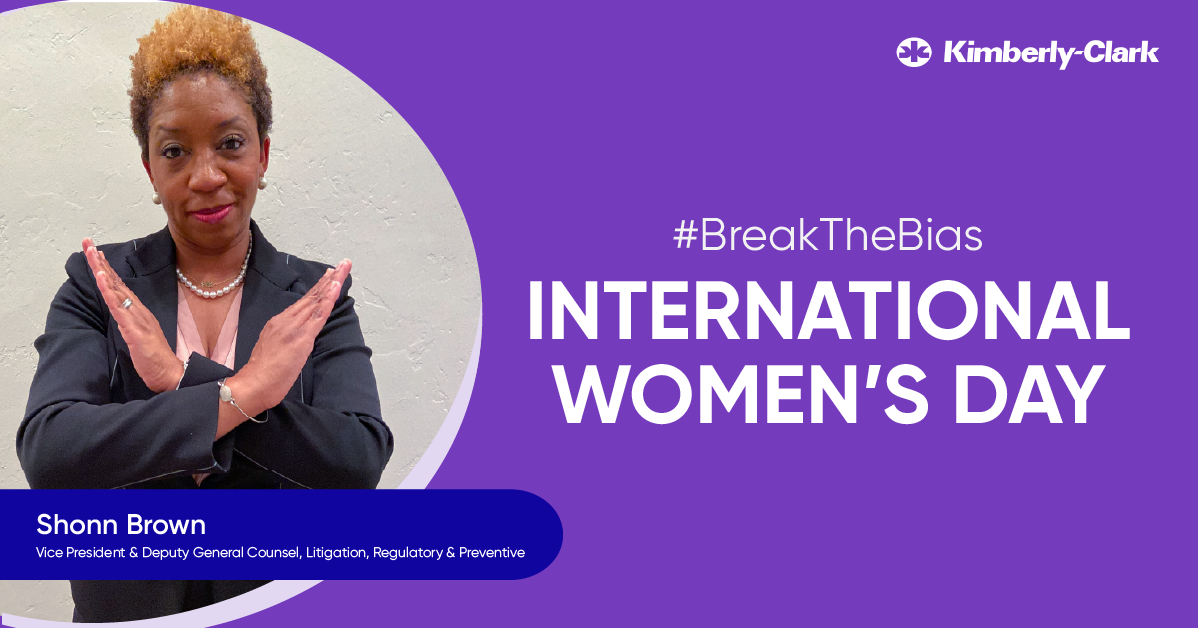 Shonn Evans Brown, the vice president and deputy general counsel for global litigation, regulatory and preventive law at Kimberly-Clark, has long held a deep passion for the advancement of women and girls, education and the arts.
Her community engagement includes serving as the immediate past chair of the Texas Women's Foundation, whose mission is to advance an equitable society for women and girls, chair-elect of The Hockaday School, an independent girls' school in Dallas, and on the board of the Dallas Museum of Art.
"At the Texas Women's Foundation, we focus on championing economic security and leadership for women and families," said Brown. "We support initiatives in health care, child care, housing stability and education, which are all building blocks to help individuals and families feel secure and safe so they can move from surviving to thriving."
A lifelong Dallas resident, Brown worked in private law firms for the majority of her career before she chose to join Kimberly-Clark in 2019.
She made the move for professional development as well as her connection with the company's core values of 'We care, we own and we act.'
"Caring, authenticity and doing the right thing aren't just words — they were at the core of Kimberly-Clark at its inception 150 years ago and remain key to our focus on consumers and communities as we deliver our purpose of Better Care for a Better World," said Brown. "And, it's important to me that the culture at Kimberly-Clark is aligned with the advancement of gender equity."
Education is the great equalizer
She credits growing up in the historically Black neighborhood of Hamilton Park in Dallas with teaching her the importance of family, community and collective progress.
"Even though a lot of us were not related by blood, because we shared experiences and history with families in that area, it created this 'we all rise together' mentality," she said.
Brown's grandmother held a master's degree in education, and her family's multi-generational emphasis on higher learning resonates.
"Education is the great equalizer and provides a platform for opportunity," said Brown.
She advises girls and women to "focus on your education and be prepared to face and challenge obstacles." You don't have to be perfect, she added, but aim to continually improve.
As a Black woman and mother of three, Brown is highly attuned to the #BreakTheBias theme for this year's International Women's Day.
Be intentional about driving inclusion

Throughout her career, she has occasionally been compelled to recite her resume in order to address bias while male peers were immediately presumed to be competent and qualified.
"I have recognized situations where I started at a deficit and had to prove myself to get to zero," she said. "When I do experience what I perceive as different or disparate treatment, I cannot often identify if it is based on race or gender or both."
Brown hopes it will be different for her children, though her teenage son experienced racial profiling at a fast food restaurant, an incident that drew an apology from the chain.
"While the behavior that my son and his friends experienced seems like the 'same old story,' the outpouring of love and support from an entire and very diverse community gives me a glimmer of hope that the larger society is ready for a change," Brown observed.
"Then comes the hard work of changing our behavior, exposing ourselves to people and experiences that may be different from our own backgrounds, and being intentional about our efforts to truly seek inclusion."
Leave a legacy of growth
At Kimberly-Clark, Brown manages a team of attorneys who manage disputes facing the company, stay on top of regulatory rules and manage legal risks.
"We have ethical duties as well, serving as a compass for the organization to keep us on the right track while also thinking creatively and pushing to get the best result," she said. "What drives me is the opportunity to make a positive difference and leave a legacy of growth."
She added, "As I reflect on my childhood growing up in Hamilton Park and its impact on my job at Kimberly-Clark, it all comes full circle. The company's purpose of delivering Better Care for a Better World is innately tied to the belief that we all rise together."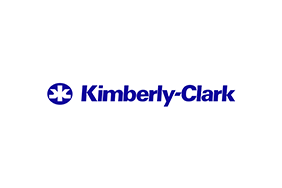 Kimberly-Clark Corporation
Kimberly-Clark Corporation
Kimberly-Clark and its trusted brands are an indispensable part of life for people in more than 175 countries. Fueled by ingenuity, creativity, and an understanding of people's most essential needs, Kimberly-Clark is committed to its purpose of Better Care for a Better World. The company's portfolio of brands, including Huggies, Kleenex, Scott, Kotex, Cottonelle, Poise, Depend, Andrex, Pull-Ups, GoodNites, Intimus, Neve, Plenitud, Sweety, Softex, Viva and WypAll, holds No. 1 or No. 2 share position in approximately 80 countries. Kimberly-Clark use sustainable practices that support a healthy planet, build strong communities, and ensure its business thrives for decades to come.
To keep up with the latest news and to learn more about the company's 150-year history of innovation, visit kimberly-clark.com or follow Kimberly-Clark on Facebook, Instagram or LinkedIn.
More from Kimberly-Clark Corporation