Published 03-16-22
Submitted by Whirlpool Corporation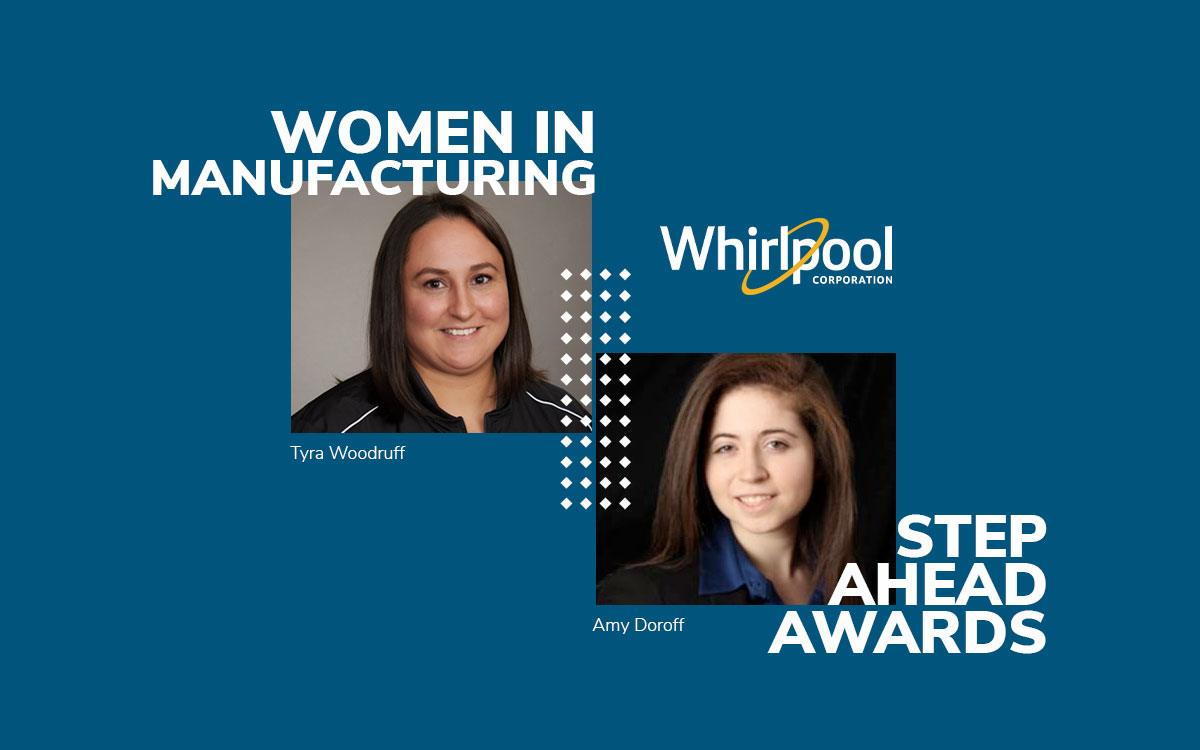 The Manufacturing Institute announced today that it has awarded Amy Doroff, materials operations manager, and Tyra Woodruff, industrial engineering manager, from Whirlpool Corp's manufacturing facility in Findlay, Ohio, with Women in Manufacturing STEP Ahead Awards. Both women will be recognized among 130 award recipients during a formal ceremony in Washington, D.C. on April 28.
"Throughout each of these women's careers, they have lifted the performance of those they lead, as well as lifting their colleagues and our business," said Kristin Day, former STEP Ahead Award winner and plant lead in Findlay. "These are two outstanding people leaders who inspire their teams to bring their best selves to work every single day."
"I can't even put into words what it feels like to get this award," said Woodruff. "I remember Kristin Day getting the award, and when she got it, I decided that was something I wanted to achieve someday. Now, two years later, she nominated me for the same award, and I'm completely blown away to be recognized along with this group of outstanding women."
Launched in 2012, the STEP Women's Initiative is the nation's marquee program to close the gender gap in manufacturing. STEP works to foster a 21st-century manufacturing workforce by elevating and inspiring women in the manufacturing industry through recognition, research and leadership, as well as by motivating former winners to mentor the next generation of female manufacturing leaders.
"To me, mentoring and coaching is one of the main reasons I'm still doing what I'm doing in manufacturing," said Woodruff, who currently serves as a mentor to other team members at her plant. "We work better when we all work together to achieve the same goals."
Now entering its 10th year, the STEP Ahead Awards have recognized, celebrated and supported the accomplishments of more than 1,200 outstanding women in manufacturing who have had a positive impact on their companies, communities and future generations.
"When I look at the list of people who've won this award, it's all quite unreal to be listed among them," said Doroff. "I remember being in my first year in the Leadership Development Program, working for a female plant lead at our plant in Ottawa, Ohio, who had also won this award. It didn't occur to me at the time that I could be thought of on that same level someday." Doroff has worked at five different plants in Whirlpool Corp's North American operations, learning different leadership skills at each plant.
"I like that in manufacturing, you can see the value of what you do every day, right in front of you as you see a unit go past you on the production line. My advice to young women who are interested in careers in STEM (Science, Technology, Engineering, and Math), is that you can do anything you set your mind to, and there are plenty of female role models, coaches and mentors out there who will help you to get where you want to go."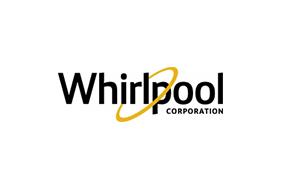 Whirlpool Corporation
Whirlpool Corporation
About Whirlpool Corporation: 
Whirlpool Corporation (NYSE: WHR) is committed to being the best global kitchen and laundry company, in constant pursuit of improving life at home. In an increasingly digital world, the company is driving purposeful innovation to meet the evolving needs of consumers through its iconic brand portfolio, including Whirlpool, KitchenAid, Maytag, Consul, Brastemp, Amana, Bauknecht, JennAir, Indesit and Yummly. In 2021, the company reported approximately $22 billion in annual sales, 69,000 employees and 54 manufacturing and technology research centers. Additional information about the company can be found at WhirlpoolCorp.com.
More from Whirlpool Corporation