Published 03-02-22
Submitted by Regions Bank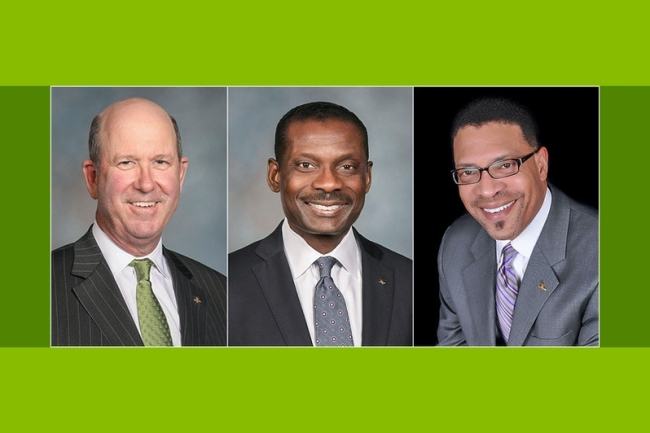 By Candace Higginbotham
The gap is real.
A recent FEDS Notes article states that the average U.S. Black and Hispanic or Latino households earn about half as much as the average White household. Furthermore, the Federal Reserve Board of Governors article said non-White households own only about 15 to 20 percent as much net wealth, while the wealth gap has widened over the past few decades.
Laws and regulations such as the Civil Rights Act, the Equal Credit Opportunity Act and the Community Reinvestment Act were passed to help correct decades of discrimination and exclusion that blocked Black households from economic opportunities.
Yet the racial wealth gap still exists.
Solving this big, complex problem won't be easy or fast. But teams within Regions Bank are committed to doing their part.
Regions leaders were recently invited to participate in the National Virtual Black and Latino Economic Summit, which was hosted by the National Minority Community Reinvestment Co-Operative. The event's mission was to "unpack a shared vision of eliminating barriers and enhancing access to economic sustainability in Black and Latino communities."
Event speakers and participants included leaders from community and nonprofit organizations, as well as banks and private and public companies. Regions Bank was also a sponsor of the summit for the second year in a row.
John Turner, President and CEO of Regions Bank, spoke to the audience about Regions' commitment to inclusive prosperity, saying, "Now, more than ever, it is our responsibility – and that of the entire financial services industry – to serve a key role in addressing racial equity, closing the wealth gap, and eliminating barriers to success."
The first commitment that comes to mind is the recent announcement that Regions Bank and the nonprofit Regions Foundation surpassed a two-year, $12 million dollar commitment to support and advance programs and initiatives that promote racial equity and economic empowerment for communities of color.
The goal was met much earlier than anticipated and included $14.6 million dollars to support 270 organizations across 13 states.
But Turner told the summit audience that "community engagement and economic empowerment are about more than just philanthropy. They should be a fundamental part of our strategic plans."
And that is the topic that Regions Head of Community Affairs Leroy Abrahams addressed with the summit audience, to show how teams across the bank are working to solve the racial wealth gap problem every day.
Initiatives to Foster Change
Abrahams provided an overview of Regions Bank's community engagement priorities, which are organized into three pillars. Active initiatives that foster inclusive prosperity and address the racial wealth gap are woven throughout each one.
Economic and Community Development efforts include investing in neighborhood revitalization projects, initiatives to grow small and minority-owned businesses and investing in affordable housing and workforce housing, and programs that encourage and enable homeownership.
"Homeownership plays a large role in a family's ability to build wealth," according to Abrahams. "By helping to address the racial homeownership gap with financial tools and resources, we're working to improve the larger wealth gap issue."
Education and Workforce Readiness is another priority for Regions Bank, and specific programs are underway to increase opportunities for minority students and individuals seeking career resources. Scholarship programs, support for digital inclusion programs, paid apprenticeship opportunities, workforce training programs and strong partnerships with Historically Black Colleges and Universities are just a few examples of how Regions is helping to develop careers that create greater economic opportunities and, over time, can create generational wealth for more families.
Abrahams then outlined the third priority, Fostering Greater Financial Wellness. "We do this through programs that teach people how to save more, spend wisely and manage credit in a productive way," he said. "We've conducted workshops for the formerly incarcerated, and we're working on some exciting new modules to help people maintain financial stability during medical hardships."
A Catalyst for Communities
Abrahams then introduced David Christian, head of Community Development Lending and Investments at Regions Bank, and the COO of Regions Community Development Corporation (or RCDC).
The RCDC is a wholly owned subsidiary of Regions Bank that makes loans and investments for economic development projects that are economically viable but may not comply with conventional commercial bank underwriting.
"The goal of RCDC is to be a catalyst in revitalizing communities and improving lives," Abrahams said.
He then summarized a recent RCDC investment that exemplifies the organization's mission: a $2 million equity investment in Optus Bank, a minority-owned and community development financial institution in South Carolina.
"More than 90 percent of Optus Bank's assets are invested in communities of color, and we chose to invest in Optus because of its strategic focus on empowering people and small businesses to achieve their financial goals," Abrahams said.
Christian's leadership with RCDC made him the ideal moderator of the summit panel discussion called "Regions Bank Addresses the Racial Wealth Gap: Access to Capital for Black & Latino Small Businesses."
The panel included leaders from nonprofit organizations and community development financial institutions, who share the goal of helping to close the racial wealth gap.
"Access to capital is vital to the success of any business, but especially small businesses – and it's even more important to minority-owned small business," said Christian. The panel discussed the process of obtaining adequate financing as well as potential hurdles.
John Turner wrapped up the successful National Virtual Black and Latino Economic Summit with motivation and inspiration.
"It's time now to take what we've learned during this summit and apply to it our daily roles," he said. "It's time for us to be more united in closing the racial wealth gap, to create more economic empowerment and to realize the goal of more inclusive prosperity."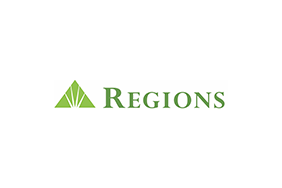 Regions Bank
Regions Bank
Regions Financial Corporation (NYSE:RF), with  $147 billion  in assets, is a member of the S&P 500 Index and is one of the nation's largest full-service providers of consumer and commercial banking, wealth management, and mortgage products and services. Regions serves customers across the South, Midwest and  Texas , and through its subsidiary, Regions Bank, operates more than 1,300 banking offices and 2,000 ATMs. Regions Bank is an Equal Housing Lender and Member FDIC. Additional information about Regions and its full line of products and services can be found at www.regions.com.
More from Regions Bank