Published 03-01-22
Submitted by HP Inc.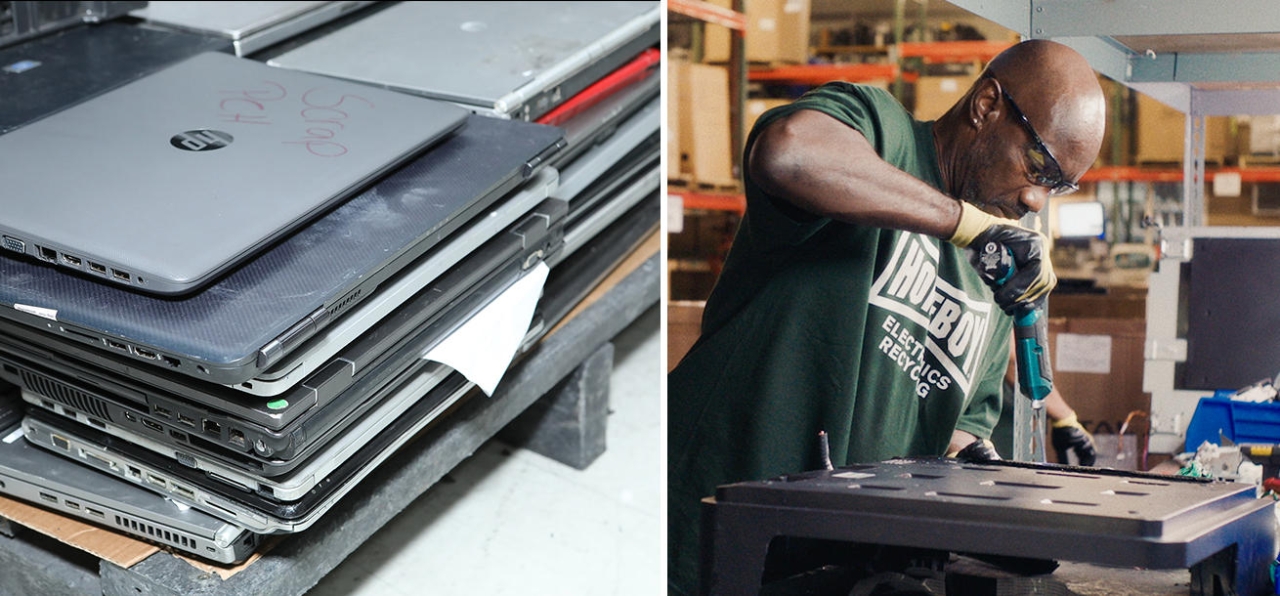 This article was originally published on August 20, 2020 and has been updated.
With all of the new gadgets unveiled at the recently-wrapped CES, many may be eyeing a tech upgrade this year. And for the lucky ones who scored big gifts over the holidays, that shiny new device may already be in hand.
But before that older go-to gadget is lost forever to that drawer of has-been tech, make a plan to part with it as responsibly as you can, not only to protect your privacy and personal data, but also for the good of the planet.
After all, the world already generates 50 million metric tons of electronic waste a year, according to the World Economic Forum. That number could double by 2050 if consumers and companies don't change the way they're discarding their smartphones, laptops, PCs, gaming systems, and printers, which can contain toxic substances like lead, mercury, and cadmium that shouldn't end up in landfills.
"There are other options besides leaving it in the closet or chucking a device in the trash," says Shelley Zimmer, global print sustainability and security marketing manager at HP. "Making sure it goes on to have another life is the responsible thing to do for the environment, and for society."
Here's a look at how you can make smart, responsible choices when it's time to upgrade to something new.
First things first: Transfer and protect your data
No matter what you do with an existing device, you'll want to preserve important files and photos and protect your personal information — including passwords.
Craig Petronella, a cybersecurity and digital forensics expert, says that a lot of tech owners don't take all the necessary steps, leaving their information — from bank account numbers to sensitive email messages — vulnerable. "It's up to the consumer to properly wipe their device," says Petronella, founder and president of Petronella Cybersecurity.
Research from security company Rapid7, for example, shows used devices sold in secondhand shops are filled with prior owners' personal data, including Social Security and passport numbers, email addresses, and credit card information.
If you've bought a new computer, transfer your data there. If you haven't, use an external hard drive to back everything up. If you're donating a smartphone, back up your contacts, emails, and any important text messages. You can also save files in the cloud through a cloud storage service like Dropbox, many of which give you free storage space, with the option to pay for more space if you need it.
Unpair your device from Bluetooth, and if you've linked any mobile wallets, remove those too. "Another thing people forget is to sign out of any social media apps," Petronella says, "and delete saved passwords from your browser."
When that's all done, erase all data and settings on your device and reset factory settings. Petronella recommends hard drive erase software likeActive@ KillDisk or DBAN for computers and dr.fone eraser for smartphones. However, "once you delete something, it's not really deleted," he warns. "It's just marked as deleted."
To truly delete data, wipe your device, fill it with junk data — fake data you create, like documents with dummy text or photos of your kitchen floor — delete that data, and then repeat that process over and over again. "The more thorough you are, the less likely someone is to get your data," Petronella says.
Donate to extend your hardware's life
With so many children now learning from home for all or part of each school week, technology to make distance learning possible for every student is critical. Donating your devices to students in need not only makes your hardware useful for longer, it can help kids stay connected and learning when they can't be physically in school.
Through the HP Refresh program, developed in response to the COVID-19 crisis, local organizations coordinate community donation drives to collect unused PCs and get them to students who need them. Once the used devices are collected, HP Refresh software safely erases all data from their hard drives. The devices are then reconfigured with basic operating systems and browsers so students can connect to the internet and cloud-based learning platforms. Individuals can also download the software themselves to clear data from their devices before donating them directly.
"There are not enough PCs on the planet right now to meet the current need," says Bill Avey, HP's global head and general manager for education. "This is a way to do something with the unused PCs that already exist in communities but are locked up in closets because people are worried about exposing their personal data."
Massachusetts-based company World Computer Exchange also accepts used electronics, donating up to 5,000 desktops and laptops every year to young people in schools, youth centers, libraries, and universities across 51 countries. The nonprofit collects devices, and then volunteers in the US and abroad refurbish them and install educational materials like books and online journal articles for schools and libraries that often have intermittent or no internet service.
"A lot of devices still have a lot of life in them," says Timothy Anderson, the company's president. "They can really make a difference for people who don't have one."
Recycle to keep materials in the loop
If your device is old or damaged beyond repair, recycling is the next best option after donating, to keep harmful substances out of landfills and oceans and give reusable materials like plastic new life in new products. Twenty-five states currently have electronic recycling lawsrequiring people to recycle their old electronics. In these states, many cities make it easy to recycle locally.
For example, the city of Houston, Texas, runs two Environmental Service Centers where residents can drive through or drop off items like computers, routers, printers, and mobile phones. If your state doesn't have electronic recycling laws or programs, there are still plenty of private companies like Call2Recycle.org that can help. It accepts and recycles batteries and mobile phones and has drop-off locations around the country.
Choose a recycler that's certified so you know they responsibly process electronics. Recyclers who are e-Stewards certified have to commit to certain environmental, health and safety, and social accountability standards. Another option is to recycle your device through your product's manufacturer. HP has collected used products for resale and recycling in 76 countries and territories globally through its HP Planet Partners return and recycling program. HP works with local recycling partners such as Homeboy Industries in Los Angeles, to recover more materials to recycle.
Through HP's partnership with Best Buy, consumers can drop off used HP products at any Best Buy location for recycling. It's the largest retail collection program in the US. The EPA is also a great resource, with a comprehensive list of places to recycle.
You can also minimize environmental impact by choosing durable, energy-efficient products made with recycled components. HP's Z4 Workstationscontain 25% ocean-bound plastic by weight, and HP's Elite Dragonfly G2features postconsumer recycled plastic in the display bezel, keyboards, and keycaps. Similarly, the newly announced HP Elite c1030 Chromebook Enterprise has a top lid made of 75% recycled aluminum.
More than 85% of HP Original Ink cartridges and 100% of its Original Toner cartridges are manufactured with recycled content, including plastic from HP's closed-loop recycling process. According to HP's 2020 Sustainable Impact Report, the company has recycled more than 642,300 metric tons of hardware and supplies since 2016, with a goal of hitting 1.2 million metric tons by 2025.
When it's time for a tech upgrade at work, you can also encourage your employer to responsibly dispose of products and choose an environmentally friendly replacement. Businesses can also explore new service models, like the Device Recovery Service, which helps companies make sure they always have the latest technology while their old tech is managed responsibly. In this subscription-like model, HP provides the devices, manages services, and handles all recycling for obsolete or out-of-use devices.
"Because it takes a lot of energy to collect and recycle them, really the best thing you can do is to keep hardware products in use as long as possible," HP's Zimmer says.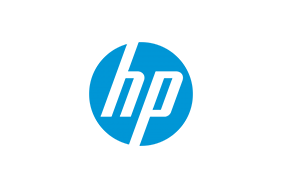 HP Inc.
HP Inc.
HP Inc. creates technology that makes life better for everyone, everywhere. Through our portfolio of printers, PCs, mobile devices, solutions, and services, we engineer experiences that amaze. More information about HP (NYSE: HPQ) is available at www.hp.com.
Sustainable Impact at HP, Inc.
Sustainable Impact is our commitment to create positive, lasting change for the planet, its people and our communities. Click here for more information on HP's Sustainable Impact initiatives, goals and progress.
More from HP Inc.