Published 02-25-22
Submitted by DOW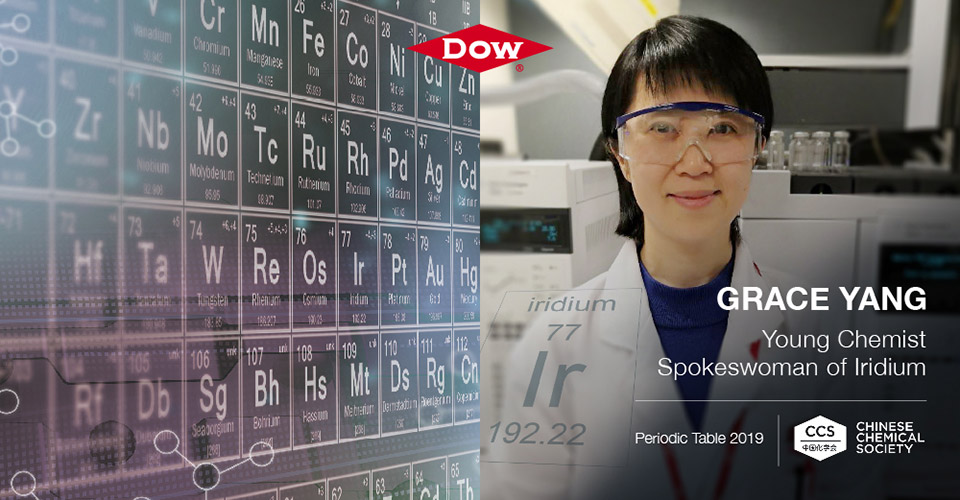 Agent of Change: Dr. Yang Xiuhan
"Expand your horizon, discover your true potential and develop your strengths. I think it is important to really believe in yourself, and you can do well in any field including science and research."
One of the Dow Asia Pacific Analytical Science Team's experts is Dr. Yang Xiuhan (Grace Yang). Yang is a true game changer who is passionate about teaching and inspiring the next generation of chemists. Learn more about how Yang's story and her advice to the future chemists.
Dr. Yang Xiuhan (Grace Yang) joined the team in 2006. She believes it is important for younger girls to have the confidence to dream big and work hard. As a girl, Yang didn't think she would become a scientist one day. But when she discovered her passion in chemistry at college, she never stopped chasing her dream and worked hard toward it.
In 2019, Yang was named the Young Chemist Spokeswoman of Iridium in the Periodic Table nominated by the Chinese Chemical Society (CCS) to recognize her outstanding contributions in various research areas. To get a bit technical here, these included: separation science, high performance liquid chromatography and mass spectroscopy for formulated system analysis. Hopefully, Yang's development inspires the next generation of chemists to put their passion into action and make dreams come true.
Did you always have the ambition to become a scientist?
Actually, I did not have very clear aspirations as a child, but I remember I always admired "scientists" greatly. I embarked on the path of research once my curiosity was peaked by the principles of chemistry in college and discovered my own interests and abilities in the process of study. I was also very lucky to have some great teachers inspiring me along the way.
From your experience, what are the professional qualities and traits required to be an analytical scientist?
In general, analytical scientists need to be attentive, rigorous, calm and patient. Analytical science is at the heart of experimental science, and analytical scientists need to have a good eye to diagnose problems with a delicate sense to match the specific analytical needs with the appropriate analytical tools. The data provided by analytical scientists often serves as the basis for decision making in R&D, production or after-sales service. We need to look at all data objectively and always prioritize the quality of our data sets, no matter whether it meets expectations or not.
Can you describe how analytical science can support the development of materials (and their applications) at Dow?
In my opinion, analytical science provides solid support for the optimization of formulations, performance testing, and - at a later stage - production. As a materials science company, we are increasingly challenged by rapidly evolving requirements from our customers and end users. When our new innovation is ready to enter a new market or end-use application, we will sometimes have to tailor product properties to the needs and requirements of customers or brand owners. It is on moments like these that analytical scientists can use material characterization to correlate performance characteristics of a raw material with the performance of the end product. The scientist will then help clarify which product characteristics, or key material performance indicators, will enable our product to successfully meet the customer's requirements.
As a female scientist, what is your advice to the young generation (especially girls) who dream of becoming scientists when they grow up?
Dream Big. Expand your horizon, discover your true potential and develop your strengths. I think it is important to really believe in yourself and you can be successful in any field including science and research.
Work Hard. Always have the determination and perseverance to work toward your goals. There are always setbacks and challenges along the way, deal with them, learn from your failures, and never give up.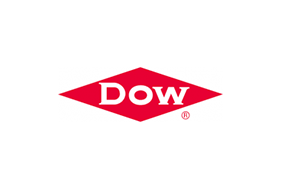 DOW