Published 03-01-22
Submitted by The Chemours Company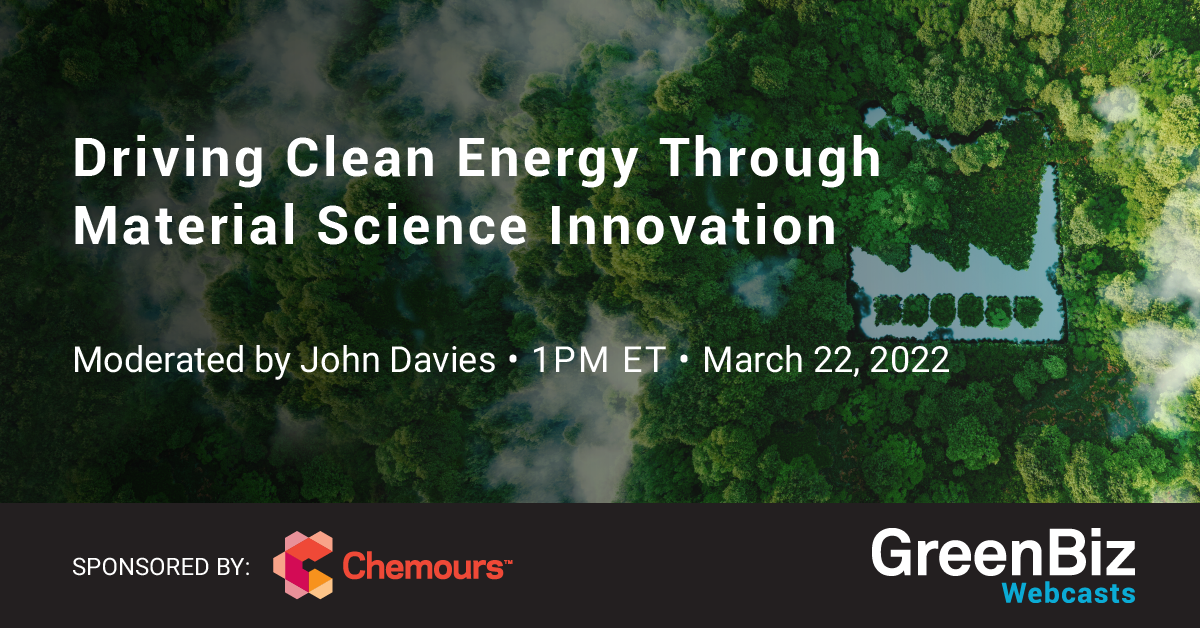 Date/Time: March 22, 2022 (1-2PM ET / 10-11AM PT)
Global demand for greener, more sustainable, and resilient societies has never been stronger, and the Hydrogen Economy offers a viable path toward clean energy and a low-carbon future. But achieving that goal is dependent on fluoropolymer chemistry and powered by innovation. By harnessing the power of chemistry, companies, industries, and countries can not only meet their carbon reduction goals but advance new, sustainable innovations.
Join us to learn about how the heart of the Hydrogen Economy is being driven by innovation in material science, collaboration with industry, and supported by responsible manufacturing to ensure it delivers the much-needed benefits for people and the planet.
Among the topics:
How the industry is embracing the decarbonization challenge and expectations for market growth
Collaboration tactics to deliver the next wave of material science innovation
Approaches for improving product performance and sustainability
Key takeaways from a responsible manufacturing approach
Moderator:
John Davies, Senior Vice President & Analyst, GreenBiz Group
Speakers:
Sheryl Telford, Chief Sustainability Officer, Chemours
Amber Wellman, Sustainability Director, Advanced Performance Materials, Chemours
Holger Dziallas, Managing Director & President, Greenerity
If you can't tune in live, please register and we will email you a link to access the webcast recording and resources, available to you on-demand after the live webcast.
Click here to register for this webinar.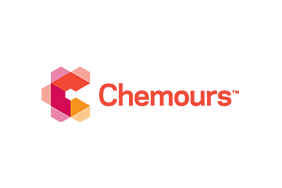 The Chemours Company
The Chemours Company
The Chemours Company (NYSE: CC) is a global leader in Titanium Technologies, Thermal & Specialized Solutions, and Advanced Performance Materials, providing its customers with solutions in a wide range of industries with market-defining products, application expertise and chemistry-based innovations. We deliver customized solutions with a wide range of industrial and specialty chemicals products for markets, including coatings, plastics, refrigeration and air conditioning, transportation, semiconductor and consumer electronics, general industrial, and oil and gas. Our flagship products include prominent brands such as Ti-Pure™, Opteon™, Freon™, Teflon™, Viton™, Nafion™, and Krytox™. The company has approximately 6,400 employees and 29 manufacturing sites serving approximately 3,200 customers in approximately 120 countries. Chemours is headquartered in Wilmington, Delaware and is listed on the NYSE under the symbol CC.
For more information, we invite you to visit chemours.com or follow us on Twitter @Chemours and LinkedIn.
More from The Chemours Company