Published 02-23-22
Submitted by Kohler
Originally published on LinkedIn
The responsibility placed on brands to contribute to a sustainable future continues to grow. The design and manufacturing industry has a unique opportunity to instill sustainable behaviors in consumers by offering products that integrate sustainability naturally into consumers' homes and lives, without sacrificing quality or function. In my conversation with leading designers and manufacturers at the CNEXT Designer Summit, we identified the roles that manufacturers, retailers, and consumers play in stewarding a greener future.
1.     Manufacturers need to design sustainable products that deliver on form, function and longevity, but also play a role in educating consumers about product choices.
It's the responsibility of the manufacturer to design beautiful, well-engineered products that are durable, affordable, and sustainable. However, they can also play a critical role in guiding customers to make choices based on factors like product longevity and environmental impact, over the latest trends. Educating the consumer at every step of the purchase decision is a way to create further engagement that not only will generate goodwill but allow a shift from it being transactional to relational.
2.     Retailers need to educate consumers about sustainable choices and use their in-store and ecommerce platforms to drive traffic to sustainable product offerings.
Retailers have an important role to play in driving consumer purchasing habits. This entails not only educating consumers about sustainable products, but also driving traffic to and promoting these products. Consumers won't accept compromise, so it is up to retailers to ensure that consumers know that sustainable products and solutions still offer the same quality performance and are at the price that consumers have come to expect. In order to emphasize the importance of sustainable design, retailers must help consumers see that designing sustainably opens new doors rather than acts as a limitation.
3.     Consumers need to shift their thinking to be about the long-term, but also continue to demand more from manufacturers, designers and retailers when it comes to sustainability.
Purchasing data indicates that consumers will continue to gravitate to environmentally friendly products, but it is ultimately performance, function and price that will drive their final purchasing decisions. If customers continue to demand quality-designed, sustainable products and manufacturers and retailers do their part in sustainable innovation and education, real progress can be made to enable greener behaviors across the board.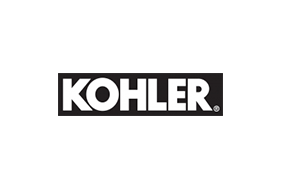 Kohler