Published 02-23-22
Submitted by Abbott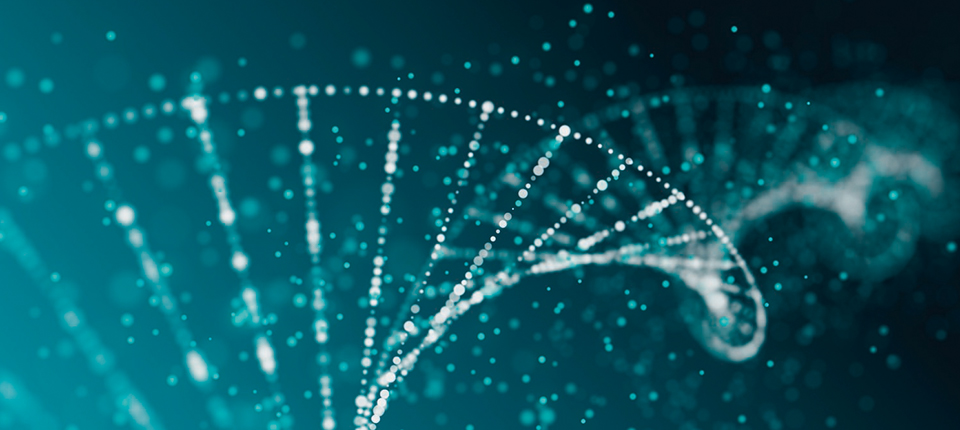 The traditional healthcare model has become more agile and connected seemingly overnight, just as technology — like Abbott's COVID-19 rapid tests and FreeStyle Libre system — is empowering people to take ownership of their health like never before.
The result? People are making more informed decisions about their health, which often leads to better outcomes for individuals and society.
"It's human nature to strive for more freedom to make your own decisions," said Gene Huang, vice president and chief economist at Abbott. "In the healthcare sector, technology can give people the ability to make more educated decisions about their own well-being by providing them with the data they need when they need it."
Key to health tech are connected medical devices. The connected medical device market was valued at $28.24 billion in 2020 and is expected to reach $94.32 billion by 2026.
Abbott's strong fourth quarter sales with its FreeStyle Libre systems (36% organic growth compared to 2020), and its other connected health devices — including those for cardiovascular conditions, chronic pain and movement disorders — highlight Abbott's strength in the connected medical device market and the company's potential to expand.
Get the details from Huang on the economic impact of growth in healthcare technology and what the future holds.
What kind of impact can health tech advances have on the economy?
Huang: A significant impact. Healthcare is key to a productive economy, because a healthy economy requires healthy people. Labor productivity is a critical factor in determining an economy's growth potential. It's also linked to improved living standards, which in turn contribute to better healthcare. So, you can see how advances in healthcare technology drive a virtuous cycle in the economy. In short, Abbott's technology can help people live longer, more productive lives — to the benefit of all of us who participate in the global economy.
How is technology empowering people to take greater control of their health?
Technology is making people more aware of their health. Generally speaking, the more information a person has on their health, the more likely they'll make good or rational decisions. Fitness trackers are a good example. They help people monitor how close they are to reaching their activity goals for the day and enable them to adjust their exercise plans accordingly.
At a more advanced level of tech empowerment, you have the life-changing technology we develop at Abbott. Users of FreeStyle Libre, our continuous glucose monitoring system know they can check their glucose levels on demand and modify their behavior based on the data. By offering continuous cardiac data to doctors and patients, our remote heart-monitoring products enable the delivery of care beyond the walls of a hospital.
The data gleaned from these devices help patients collaborate with their doctors to ensure they receive the proper diagnosis and optimal treatment. That leads to better health outcomes, which we know correlate with a healthier economy.
In January, Abbott became the first healthcare company to deliver a keynote address at the Consumer Electronics Show. Is it time to think of Abbott as a health technology company?
Anything we use to improve human life or enhance productivity can be considered technology. With that premise in mind, Abbott is absolutely a health tech company. Our diverse business portfolio leverages the power of technology to help people of all ages live better and healthier.
Simply put, the line between tech and healthcare is disappearing as we discover new ways to make patients healthier. And by improving health, Abbott's products make people more productive in their everyday lives.
What do you think the future holds for health tech?
The future of healthcare will look more personalized thanks to technological innovation, with more empowerment for informed decisions throughout the patient journey. This will make good health more accessible to more people around the world.
We are living in an exciting time in the advancement of health technology. And Abbott is at the very center of the action.
This story was originally published on December 17, 2021. It was updated on January 27, 2022 to reflect Abbott's fourth quarter growth and a new CES link.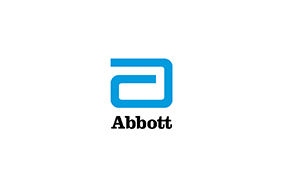 Abbott
Abbott
About Abbott and the Abbott Fund
The Abbott Fund is a philanthropic foundation established by Abbott in 1951. The Abbott Fund's mission is to create healthier global communities by investing in creative ideas that promote science, expand access to health care and strengthen communities worldwide. For more information, visit www.abbottfund.org.
Abbott is a global, broad-based health care company devoted to the discovery, development, manufacture and marketing of pharmaceuticals and medical products, including nutritionals, devices and diagnostics. The company employs nearly 90,000 people and markets its products in more than 130 countries. Abbott's news releases and other information are available on the company's website at www.abbott.com.
More from Abbott