Published 02-23-22
Submitted by Whole Foods Market Foundations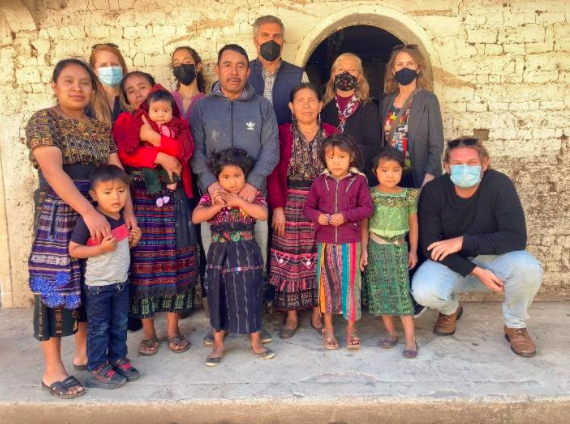 Whole Planet Foundation is a Whole Foods Market non-profit dedicated to alleviating global poverty through microcredit.  Just before the end-of-year holidays and the rapid spread of the Omicron variant in December 2021, Whole Planet Foundation visited Friendship Bridge in Guatemala to celebrate the launch of our second project. The Kasperick Foundation, which provided $300,000 as loan capital for the project, joined the field visit to see the impact of their generous funding. In-person visits like these deepen our relationships with our partners, fostering greater collaboration and allyship. Moreover, the opportunity to observe operations firsthand keeps Whole Planet Foundation knowledgeable of the intricacies of partners' challenges and how they remain agile.  This blog will share what we learned about the microfinance sector in Guatemala as well as the personal stories of clients we met.
Microfinance in Guatemala
For decades, Guatemala has been home to a sophisticated and innovative microfinance sector that has provided millions of dollars of fast credit to those excluded from traditional banks. Nonetheless, these microfinance institutions (MFIs) have faced many challenges in the last two years. 
Extreme weather conditions like the December 2020 hurricanes, Eta and Iota, caused mass destruction in Guatemala and affected more than five million people in Central America. Such devastations push clients into danger and poverty and jeopardize their livelihoods. For the MFIs that serve them, disasters lead to increased risk in MFIs portfolio; force the MFI to scramble to offer emergency loan products and non-core services; make communications and visits harder; and lead to low client retention rates. 

A lack of adequate infrastructure also imposes limitations on MFIs in Guatemala. With only 45% of roads paved in the country, operational expenses tend to be high and logistics difficult. 

A decade ago, most of Guatemala's population lived in rural areas but as of 2019, this had dropped to 49%. Clients have become more transient and are also immigrating out of the country for employment and security. According to the World Bank, "over 70% of the rural population lives in poverty and much of the country still deals with chronic malnutrition despite having one of the largest economies in the region." This makes entrepreneurship a key component of the development equation for Guatemala. 
The pandemic exacerbated these challenges and stiffened competition between MFIs, private and public institutions, non-governmental organizations, and cooperatives. In 2020 and 2021, numerous Guatemalan MFIs laid off field staff, early in the pandemic, which left clients with no contacts or support when they needed it most.  While this still seems to entail significant competition, Friendship Bridge stands out with their clear competitive advantage: their unique offer of social services, including advanced training, personal coaching, and health services. Indeed, Friendship Bridge's 2021 60 Decibels Survey (a survey from an end-to-end impact measurement company), found that 85% of clients say they could not easily find a good alternative to Friendship Bridge.
Stories of Resilience
This was echoed by the clients we met during our visit.
Carmen was on her 7th loan cycle with Friendship Bridge when we met her.  She had never taken a loan before Friendship Bridge. Carmen and her husband are raising five children while farming seven hectares of land that they rent and own. They produce cabbage, onions and carrots. Each harvest takes three months. To sell their produce, they have to take their crops on the four-hour bus ride to Guatemala City. When Carmen started with Friendship Bridge, her first loan was for 3,000 Quetzales ($386). Their continual investments allowed them to grow their business so that they now can manage a loan of 15,000 Quetzales ($1,930). Carmen has felt the volatility of the market during the pandemic. In March 2020, they had a big loss when they could not sell that month's harvest due to sudden lockdowns. Having loan capital from Friendship Bridge, Carmen said, helps smooth her family's cash flow so they can reinvest in between harvests while still having money left over for the family.
In addition to the extra income her loan investment affords her, Carmen told us another benefit of participating in Friendship Bridge's Trust Banks is that she gets free home visits from Friendship Bridge's nurses to make sure she is healthy. All her checkups have shown her in good health.
We also observed one of Friendship Bridge's signature Trust Bank meetings. The group was on their fourth loan cycle and preparing to manage their budgets carefully during the upcoming Christmas season. Seven of the eight women we met all had children they cared for and had named their group "The Weavers", as the majority were artisans. Some had other side businesses, such as breadmakers and store owners.
Finally, we caught up with Mirian, a talented Friendship Bridge client who makes jewelry. We chatted with Mirian about how she weathered the most difficult months during the pandemic. She was fortunate, she said, to have gone through Friendship Bridge's Handmade program, through which she met wholesale buyers that she sold to while markets in her city were closed.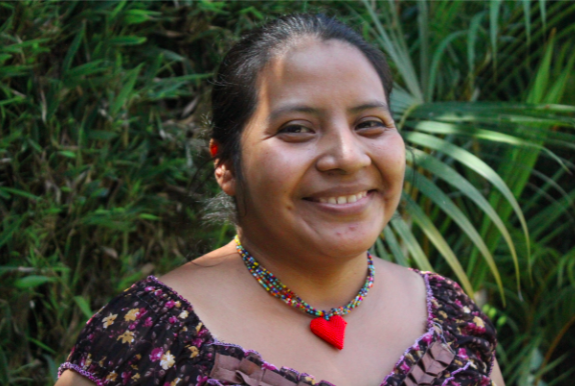 Supporting Collateral-free lending in Guatemala
Whole Planet Foundation has seen first-hand that Friendship Bridge's collateral-free lending program targets women most in need of, and most equipped to seize new opportunities. Having observed their program's consistent transparency, affordability, client supportiveness, and sustainability over the years, we proudly recommend them to those who want to support micro-entrepreneurship in Guatemala.
Thank you to the Kasperick Foundation for its support of Friendship Bridge as well as the additional $1,090,590 in grant funds provided to Whole Planet Foundation partners since 2020. 
Learn more at wholeplanetfoundation.org and contact joy.stoddard@wholefoods.com if your family foundation would like to join Whole Planet Foundation's mission.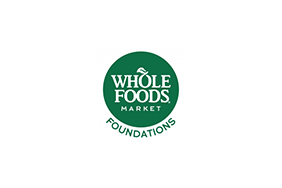 Whole Foods Market Foundations