Published 03-01-22
Submitted by Engage for Good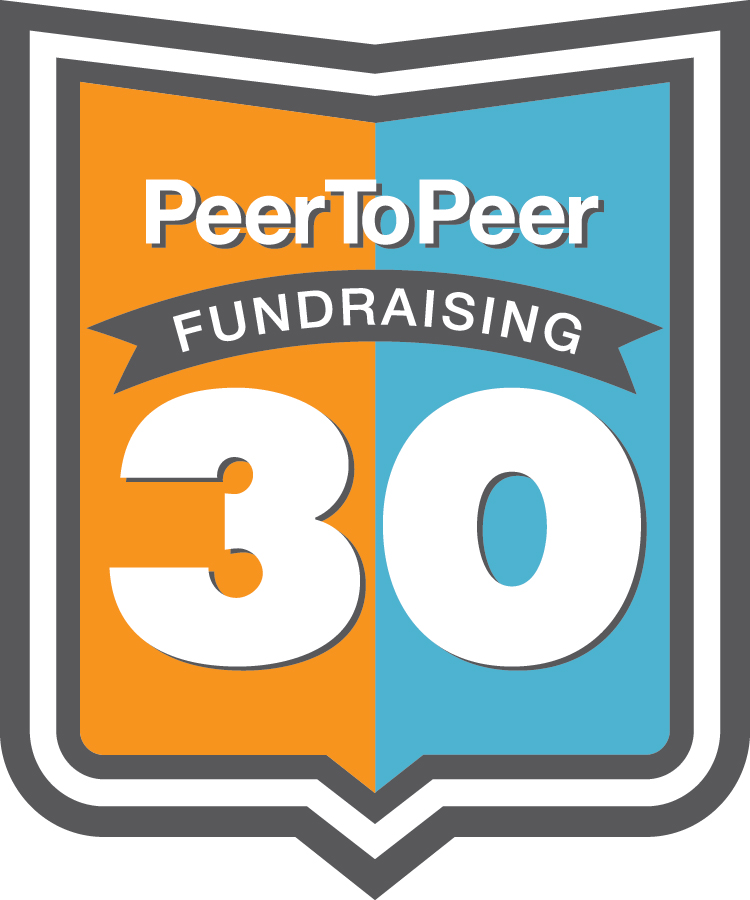 ATLANTA, March 1, 2022 /CSRwire/ - Strengthened by learnings from the first painful year of the pandemic, nonprofits producing America's top thirty peer-to-peer fundraising programs collectively increased fundraising revenue 3.5% in 2021, according to a study released today by the Peer-to-Peer Professional Forum.
The $922 million dollar revenue figure reflected growth from the previous year's efforts for the first time since 2008 (when it hit a high of $1.76 billion.) That was a particularly welcome contrast to 2020 when the pandemic wreaked such havoc that it resulted in a collective 33.5% revenue drop compared to pre-COVID-19 levels.
Peer-to-peer fundraising is the practice of having a nonprofit's supporters take part in an activity such as a walk, bike ride or other real or virtual challenge and reach out to their network of friends, family, neighbors and colleagues for donations.
"This year's Top Thirty study reflects impressive levels of innovation that the pandemic fostered in some organizations and the progress many groups made in operating in the COVID-19 environment," said P2PPF President David Hessekiel. "2021 was far from an across-the board success -- eighteen programs registered gains, while twelve suffered losses – but it provides great reason for hope that peer-to-peer fundraising will do even better in 2022 and beyond."
Nonprofit organizations can access valuable benchmarking insights by downloading the study from the Peer-to-Peer Professional Forum website. This, the 16th annual edition of the Peer-to-Peer Fundraising Top Thirty Survey is sponsored by Charity Dynamics, a technology product and services provider to nonprofits.
"Resilience is the best word to describe the 2021 peer-to-peer fundraising landscape," commented Charity Dynamics CEO Meghan Dankovich. "After experiencing unprecedented disruptions in 2020, many organizations realized significant growth by leveraging digital and especially mobile technologies to create highly engaging experiences for both virtual and in-person events. While the landscape has been forever changed, 2021 showed us that P2P fundraising is still a strong, viable revenue generation and engagement channel, with a bright future ahead."
Among the findings sure to be of greatest interest to industry followers:
The American Heart Association's Heart Walk remained America's largest peer-to-peer fundraising program at $97.6 million even though its revenue dropped by 4.2%.
The 30th program on the list, THON, a dance marathon at Penn State, raised $11.6 million, a 33% increase over the revenue needed to make the top thirty in 2020.
The Alzheimer's Association's Walk to End Alzheimer's (#2) showed the largest dollar increase of any program by growing by just over $20 million to $87.5 million.
Pelotonia, a cycling event to raise funds for the Ohio State University Comprehensive Cancer Center, experienced the largest percentage increase, 143%, by bringing in close to $25.5 million which lifted it from 26th to 12th on the list, the largest ranking leap of any program.
Two programs (both from the American Cancer Society) made the list for the first time: Virtual Challenges (#16) and Real Men Wear Pink (#29).
Two previous top thirty programs dropped off this year's list: the Pancreatic Cancer Action Network's Purple Strides and the American Diabetes Association's Tour de Cure.
Reasons for the ups and downs leading programs experienced vary widely. Some related to timing (e.g. in 2020 Memorial Sloan Kettering's Cycle for Survival largely occurred before the pandemic struck, but that was not the case in 2021 which contributed to a drop from #8 to #13 and the Pancreatic Cancer Action Network's Purple Strides made major changes to its program which led it to fall off the 2021 list); others reflected innovative programming (e.g. the American Cancer Society made a substantial investment in Facebook-based virtual challenges and that program hit #16 on the list); while others had success holding in-person, albeit modified, events such as Pelotonia which went from #26 to #12.)
Click here to download a free top thirty summary and to learn how to obtain the study data set including information from 78 participating programs.
About the Peer-to-Peer Professional Forum: The Peer-to-Peer Professional Forum provides managers of peer-to-peer fundraising programs with practical information, valuable connections and recognition for outstanding achievement via www.peertopeerforum.com, conferences, workshops and distance learning programs.
About Charity Dynamics: Charity Dynamics is a strategy, fundraising and online marketing firm for nonprofit organizations. Charity Dynamics delivers what charities need to fulfill their missions: more awareness, supporters, engagement and donations. Our solutions include strategic consulting, creative services, fundraising solutions, and innovative technology. At Charity Dynamics, our mission is to fulfill yours. For more information, please visit www.charitydynamics.com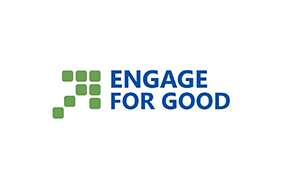 Engage for Good
Engage for Good
Engage for Good (formerly the Cause Marketing Forum) helps business and nonprofit executives succeed together by providing access to actionable information, valuable contacts and recognition for outstanding work through conferences, distance learning, online resources and customized services.
More from Engage for Good