Published 02-21-22
Submitted by Science Applications International Corporation (SAIC)
Black History Month is a time to reflect on the contributions and achievements that the Black community has made in U.S. and world history. SAIC recognizes this importance, and in a new video below, Black leaders at our company share what it means to our organization. We are also pleased to spotlight some of our colleagues who have made remarkable contributions here at SAIC.
Additionally, through SAIC's diversity, equity and inclusion (DE&I) initiatives, we support and invest in Black-affiliated organizations whose missions align with our DE&I goals. We honor our partnerships through the Thurgood Marshall College Fund, which provides scholarships to students at public historically Black colleges and universities, and through Black Girls Code, which provides girls of color ages seven to 17 with opportunities to learn in-demand technology skills.
Watch the video and proceed to learn more about some of our important company contributors.
JEFFEREY DUNCAN
Program Manager and Cyber Engineer Lead, C5ISR Systems Solutions, Defense and Civilian Sector
Jefferey Duncan is the program manager for SAIC cybersecurity support services contract supporting Naval Information Warfare Center Pacific and the cyber engineer lead under Naval Air Systems Command for the Comprehensive Automated Maintenance Environment-Optimized (CAMEO) system.
Prior to joining SAIC in 2016 as a cybersecurity lead for CAMEO and the Readiness Integration Center, Jefferey held numerous positions within the cybersecurity realm, supporting both CONUS and OCONUS anti-terrorism force protection systems and conducting information assurance assessments and information assurance certification and accreditation as a U.S. Navy validator.
Earlier in his career, Jefferey went from being a FedEx driver to a food and beverage controller in the hotel industry to a technical program manager at Arrow Electronics, where he supported over $30 million in inventory, and at Comstor, where he supported Cisco router sales that totaled over $15 million.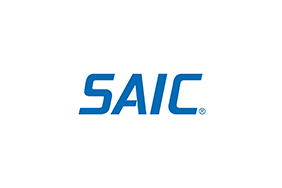 Science Applications International Corporation (SAIC)
Science Applications International Corporation (SAIC)
Science Applications International Corp. (SAIC) is a premier Fortune 500® technology integrator solving our nation's most complex modernization and readiness challenges across the defense, space, civilian, and intelligence markets. Our robust portfolio of offerings includes high-end solutions in systems engineering and integration; enterprise IT, including cloud services, cyber, and software; advanced analytics and simulation; and training.
With an intimate understanding of our customers' challenges and deep expertise in existing and emerging technologies, we integrate the best components from our own portfolio and our partner ecosystem to rapidly deliver innovative, effective, and efficient solutions.
More from Science Applications International Corporation (SAIC)