Published 02-18-22
Submitted by Green Mountain Energy
HOUSTON, February 18, 2022 /CSRwire/ - The innovative Asian-themed SPARK Park at Houston ISD's Mandarin Immersion Magnet School will soon boast key sustainability elements, thanks to a $182,000 donation from the Green Mountain Energy Sun Club. The combined school and community park is an educational and socially engaging space for students and other visitors.
The grant will fund the construction of an ADA-accessible Raincrete path, made of an enhanced, pervious concrete mix that provides significant improvement to drainage with its ability to capture stormwater and filter it to groundwater. The project will also include a stand-alone solar workstation, a water bottle-filling station, two stand-alone solar-powered charging stations, and a bamboo grove. This new green infrastructure will connect the high-intensity training spaces and obstacle courses.
"We are grateful for this generous grant that will enhance the campus and inspire our students and the community," said Wanda Paul, HISD Chief Operating Officer. "Our schools are fortunate to have SPARK Park and Green Mountain Energy partnerships that support access for all and energy sustainability."
Since 2002, the Green Mountain Energy Sun Club has been empowering local communities by donating nearly $11.7 million to 143 nonprofit organizations across Texas and the Northeast. Green Mountain Energy invites its customers and employees to contribute and help support more projects that promote renewable energy, energy efficiency, resource conservation, and environmental stewardship. This one-of-a-kind model intrinsically ties community engagement to Green Mountain employees and customers.
"The Sun Club seeks to raise awareness about the importance and benefits of sustainable practices," said Mark Parsons, Green Mountain Energy vice president. "This project allows us to work with Houston ISD to educate children about how to integrate environmentally conscious, accessible, and practical elements into our everyday lives."
Children love to climb and chase each other around the Phoenix and Dragon SPARK Park's colorful and culturally immersive play environment, which includes swings, a large turning point, a gaga pit, outdoor chess tables, a fence featuring the Chinese zodiac, and a concrete seating wall featuring tiles on which students wrote their name in Chinese calligraphy. Additional new features in 2022 will include a small soccer field and 13+ obstacle course. The park's new motto will be: "Dedicated to Creating Community, Fostering Sustainability, and Sharing Culture in the Galleria area."
The grant from Green Mountain Energy Sun Club means students and visitors will have new and accessible ways to play and relax at the park, while also learning more about how to take better care of our planet.
About Green Mountain Energy Sun Club
Green Mountain Energy is changing the way power is made and advancing sustainable communities through the work of the Green Mountain Energy Sun Club. Since its founding in 2002, the Sun Club® has donated more than $11 million to 143 nonprofit organizations across Texas and the Northeast. The Sun Club collaborates with nonprofit organizations on projects that focus on renewable energy, energy efficiency, resource conservation, and environmental stewardship. To learn more about Green Mountain Energy and the Sun Club or to apply for a Sun Club grant, visit greenmountain.com/sunclub.
About the Houston Independent School District
The Houston Independent School District is the largest district in Texas and the eighth-largest in the United States, with 276 schools and nearly 197,000 students. The 333-square-mile district is one of the largest employers in the Houston metropolitan area, with more than 27,000 employees.
Media Contacts
Estefania Joy, media@greenmountain.com, 713-537-5735
HISD Press Office, PressOffice@houstonisd.org 713-556-6393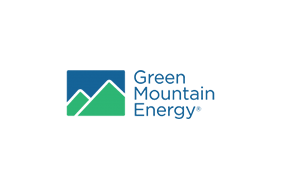 Green Mountain Energy
Green Mountain Energy
Green Mountain Energy Company was founded in 1997 with the mission to change the way power is made. Today, we remain 100% committed to this mission, which makes us the nation's longest serving renewable energy retailer and a clean energy pioneer. We provide customers with electricity products made from renewable resources like wind and solar and carbon offsets that help neutralize carbon emissions.
We live our commitment to sustainability inside and out: Every single product offered by our company has an environmental benefit, and our company operates with a zero-carbon footprint - distinctions that make us proud!
More from Green Mountain Energy