Published 02-18-22
Submitted by Logitech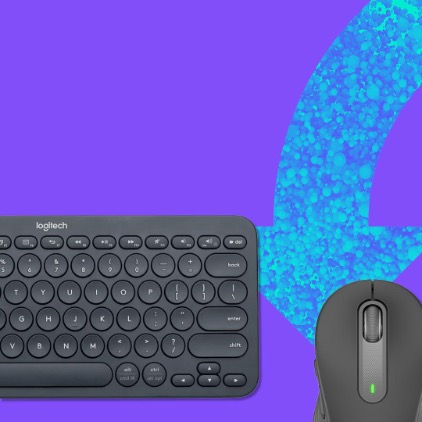 It all comes down to choices. The thousands of small choices we make every day can add up to significant impacts that contribute to the health of the environment. Choosing to ride a bike, keeping a reusable shopping bag in your backpack, and even buying secondhand clothes are some of the actions that people choose when they decide to live a more sustainable lifestyle. But sometimes the choices become overwhelming with so many options at our fingertips, especially when it comes to selecting the right tech products. 
What does it mean to have sustainable lifestyle choices when purchasing a mouse or keyboard? Is it about ensuring efficient power management, durability, or responsible packaging? Or making sure that you don't have to compromise on quality and performance? Leave it to Logitech to simplify the solutions for you.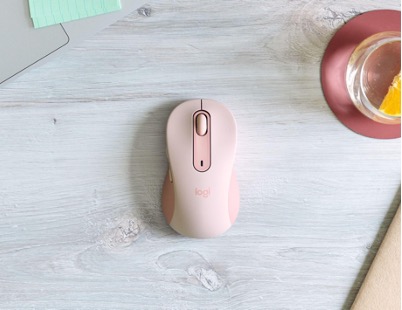 Buying products made with post-consumer recycled plastic is a simple action everyone can take to reduce the amount of waste that enters landfills. Now, 65% of the mice and keyboards in Logitech's largest product portfolio are made with recycled plastics. It's about giving end-of-life plastic from old consumer electronics a new life as new products. We call these products Next Life Plastics – repurposing what it was and restoring its value as something useful again. 
Even better, all those products have the same high-quality design, function, and performance you've come to expect from Logitech. And more colors to choose from to express your personality. More mice and keyboards to fit your ergonomic and productivity needs. More designs to find the perfect match for you.  It also means more workspace combo options to help you create and achieve more. 
Shopping for a left-handed mouse that matches your desk aesthetic, but is also made from recycled material? The Signature M650 Wireless Mouse has you covered, with plastic parts made from certified recycled plastic – 64% for the graphite, 26% for off-white and 26% for rose. 
Are you an eco-conscious creator looking for a minimalist, yet powerful keyboard designed for any workspace? Look no further than the MX Keys Mini Graphite, with plastic parts made from 30% recycled plastic.
In need of a trackball mouse that maximizes comfort and contributes to a healthier workspace? The ERGO M575 can do just that, with plastic parts made from certified recycled plastic – 50% for the graphite version, and 21% for the off-white. 
These are just a few recently-launched products in Logitech's broad portfolio.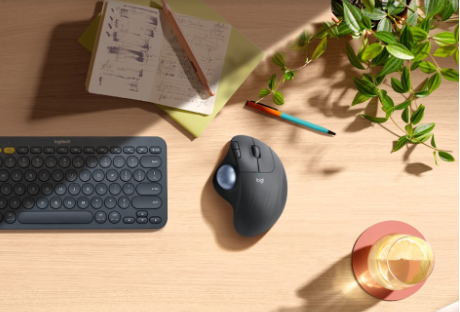 Feel good about choosing innovative recycled plastic. Logitech calls it Next Life Plastics, but you can just call it more possibilities to align your work and creative space to your individual lifestyle.

Logitech
Logitech
Logitech designs products that have an everyday place in people's lives, connecting them to the digital experiences they care about. More than 35 years ago, Logitech started connecting people through computers, and now it's a multi-brand company designing products that bring people together through music, gaming, video, and computing. Brands of Logitech include Logitech, Logitech G, ASTRO Gaming, Streamlabs, Ultimate Ears, Jaybird, and Blue Microphones. Founded in 1981, and headquartered in Lausanne, Switzerland, Logitech International is a Swiss public company listed on the SIX Swiss Exchange (LOGN) and on the Nasdaq Global Select Market (LOGI). Find Logitech at www.logitech.com, the company blog, or @Logitech.
More from Logitech