Published 02-17-22
Submitted by AEG
AEG's LA Galaxy recently welcomed 30 high school student athletes from Coachella Valley Unified School District's Migrant Program to be a part of the club's official kick-off to its inaugural LA Galaxy Coachella Valley Invitational at Empire Polo Club in Indio, Calif. on Feb. 10.
The students were greeted by LA Galaxy President Chris Klein and heard remarks from LA Galaxy Head Coach Greg Vanney from the sidelines of the pitch prior to the scrimmage between LA Galaxy vs. Seattle Sounders FC.
Following the scrimmage students met with LA Galaxy defender Julian Araujo and took photos and received autographs from LA Galaxy midfielder Victor Vazquez and LA Galaxy striker Javier "Chicharito" Hernández.
"It was an honor to host the Migrant Education Program Student Athletes from the Coachella Valley Unified School District during our preseason match at the Coachella Valley Invitational," said LA Galaxy Defender Julian Araujo. "The LA Galaxy appreciates them and everything their families do for our communities. I hope their visit to our preseason scrimmage inspires them to dream big, work hard and achieve all of their goals."
"The engagement that the LA Galaxy had with our migrant student population that attended the game was beyond inspirational. Our students were able to interact with players with similar backgrounds, which reinforced the message that with hard work, dedication, and applied effort, the possibilities are endless," said Gracie Gutierrez, director of English Learner Services, Coachella Valley Unified School District. "We are truly grateful for the opportunity the LA Galaxy provided which allowed our students to see themselves reflected in the players."
Each student also received an LA Galaxy backpack with school supplies and a 25th Anniversary MLS Galaxy replica jersey.
The LA Galaxy Coachella Valley Invitational at the Empire Polo Club concludes Feb. 19. For more information, click here.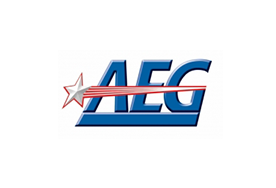 AEG
AEG
Headquartered in Los Angeles, California, AEG is the world's leading sports and live entertainment company. With offices on five continents, AEG operates in the following business segments: AEG Facilities, which with its affiliates owns, manages or consults with more than 120 preeminent venues around the world including The O2 Arena, the Sprint Center and the Mercedes-Benz Arenas;   AEG Presents, one of the largest live music companies in the world dedicated to producing and promoting global and regional concert tours, music and special events and world-renowned festivals; AEG Sports, the world's largest operator of sports franchises and high-profile sporting events;   AEG Global Partnerships, which oversees worldwide sales and servicing of sponsorships including naming rights, premium seating and other strategic partnerships; and AEG Real Estate, which develops world-class venues and  sports and entertainment districts like STAPLES Center and L.A. LIVE. Through its worldwide network of venues, portfolio of powerful sports and music brands, AXS.com ticketing platform, AXS cable television channel and its integrated entertainment districts, AEG entertains more than 100 million guests annually. More information about AEG can be found at www.aegworldwide.com.
More from AEG