Published 02-16-22
Submitted by HP Inc.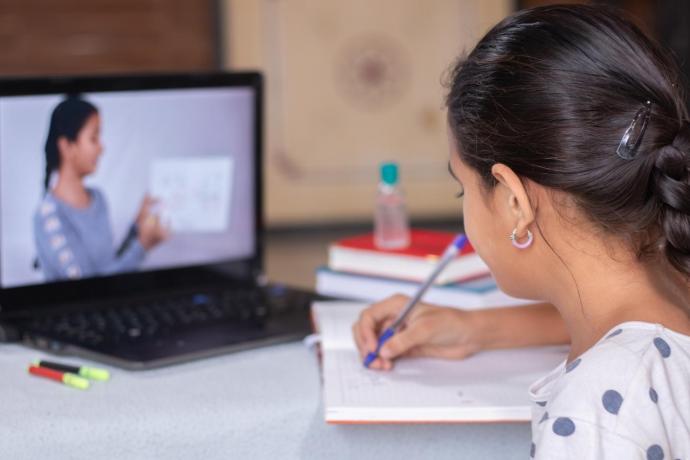 Over 40 percent of lower-income Americans do not have access to broadband services in their homes, according to a 2021 survey from the Pew Research Center. The coronavirus pandemic has made this disparity more clear and exacerbated existing issues: Globally, a third of school-age children — 463 million kids — lacked access to tools for remote learning in the early months of the pandemic. But digital equity is a problem that goes beyond education: Limited access to technology and the internet also means reduced access to healthcare and fewer opportunities for training, skills development and employment. 
A new Digital Equity Accelerator launched by Aspen Digital and HP aims to bridge the gap across the globe, especially for those historically facing a digital divide. 
In 2021, HP announced a goal to accelerate digital equity for 150 million people around the world by 2030. The partnership with Aspen on the Digital Equity Accelerator is intended to constitute a main driver for impact with an emphasis on education, healthcare and economic opportunities. HP is an advisor and funder, and Aspen Digital — the Aspen Institute program working at the intersection of technology and equity — will operate the initiative.
Building digital equity from the ground up
The pilot phase of the accelerator will support up to six nonprofits in India, Morocco and the United States that are working to create digital equity in underserved communities. In particular, the pilot will focus on organizations serving communities including women and girls, people with disabilities including aging populations, educators and healthcare practitioners, and historically marginalized groups. 
Unlike similar accelerator programs, this collaboration aims to operate from the ground up, utilizing Aspen Digital's expertise in the equitable and responsible stewardship of technology to bolster participants with the resources to overcome barriers to digital equity in their specific communities. 
Rather than go it alone, HP says it's joining up with Aspen Digital to bring deeper impact and accountability. "Often in the social space, it's about writing a check and talking about impact," Michele Malejki, global head of social impact at HP, told TriplePundit. "We will be listening and learning from these nonprofits and their beneficiaries. We want to understand where we have further opportunities to not just accelerate, but innovate, via our products and solutions. We will use these insights to further elevate our solutions so we can scale impact even faster."
To that end, the accelerator is taking a bottom-up approach and prioritizing what participants in the program need, as opposed to what HP can offer. "This project isn't charity," said Vivian Schiller, executive director of Aspen Digital. "It's about creating resilience in communities that need it most via technology. We're very focused on leveling the playing field and in advancing equity for all people." 
The initial accelerator program will last four months, and participants—all of whom will be nonprofits—will receive tech equipment tailored to their needs, along with more than $100,000 each in financial support.
What does success look like?
Impact is the most important outcome of the accelerator, Schiller said. HP and Aspen Digital aim to measure impact from the jump, and they'll assess potential impact as they choose which nonprofits will participate in the pilot. "We want to see what can be replicable by other entities," Schiller told 3p. "We're keeping an eye on proposals that have a compounding effect: People are reached not just directly by the incubating organization but by those these nonprofits reach, as well." 
While Aspen Digital will manage the operations of the accelerator, HP will take an active role in providing support through not only the provision of hardware for the participants, but also the expertise of their people, who will act as mentors where relevant and needed.
HP is not the only source of mentors for the accelerator. Aspen Digital is assembling a diverse network of practitioners who can provide technical and sectoral experience, as well as lived experiences, to work with the participants. Again, the focus will be on identifying opportunities based on the needs of the participants, rather than what is deemed necessary by the mentors. 
Historically, initiatives like this would have "wonderful intent," Malejki said, "but didn't always have the right impact." Starting with listening to and learning from the participants about their needs will help tailor mentors and equipment to achieve that greater impact.
Only the beginning: Scaling the accelerator to reach people worldwide
Aspen Digital will run the program, from evaluating applications, to setting up an advisory council and selecting expert mentors, to administering the grantees all the way through the four-month process. At the end, pilot participants will have a demonstration day, where they will present the impact and results of their work to potential funders and partners. The Accelerator will provide additional support after the program ends, as the nonprofits implement their plans.
The idea is that the pilot will eventually expand into a larger, permanent program based on lessons learned about what works and what doesn't. "Nonprofit groups will identify solutions and scale and accelerate positive outcomes in the communities they service," Schiller said. 
A new kind of partnership
The accelerator is a new kind of partnership for both organizations. For Aspen Digital's Schiller, "the idea of teaming up with HP — and the fact that they're bringing to bear not only material goods but also the mentorship, talent and expertise of their people — is really exciting." 
HP sees its role as support rather than director. "This program is calling for applications for the program so we can hear what the problems are," Malejki said, "rather than having someone coming in and saying what should be done."
Applications are open now through March 21, 2022. To learn more about the criteria and process, visit AspenDigitalEquity.org.
This article series is sponsored by HP and produced by the TriplePundit editorial team.
Image credits: Getty Images via Aspen Digital​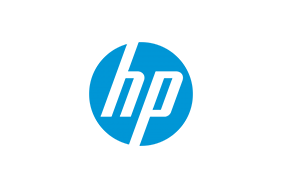 HP Inc.
HP Inc.
HP Inc. creates technology that makes life better for everyone, everywhere. Through our portfolio of printers, PCs, mobile devices, solutions, and services, we engineer experiences that amaze. More information about HP (NYSE: HPQ) is available at www.hp.com.
Sustainable Impact at HP, Inc.
Sustainable Impact is our commitment to create positive, lasting change for the planet, its people and our communities. Click here for more information on HP's Sustainable Impact initiatives, goals and progress.
More from HP Inc.