Published 02-15-22
Submitted by CRB

The facts, the challenges, and the way forward.
A cure for the previously incurable.
That's the big promise of Advanced Therapy Medicinal Products (ATMPs), and it's attracting big numbers. In 2020 alone, the global ATMP industry raised $19.9B in annual financing, a 200% increase over 2019.
This investment is funding more than 1,200 clinical trials of personalized cell and gene therapies worldwide as of early 2021, many of them focused on the life-threatening cancers, cardiovascular diseases, and genetic disorders that—until now—could only be managed, not eliminated. ATMP innovators are on the cusp of forever changing that prognosis.
Before they do, these innovators must overcome all-new manufacturing challenges. The greatest of those challenges is one of scale: few ATMP manufacturers have successfully transitioned from early lab-based research to a hardened and sustainable commercial process.
That's because ATMP manufacturing processes are, for now, largely open and operator-driven. Target patient populations are very small—sometimes as small as one, in the case of autologous therapies that rely on a patient's own cellular material as the therapeutic vehicle.
That's a far cry from traditional biopharma facilities, where you'll find closed and automated process technologies designed to reliably and repeatedly manufacture high-volume batches of identical products.
The solution is flexibility: as more ATMP products move towards regulatory approval and commercial scale-out, manufacturers are turning to a new kind of production facility, one that's flexible and future-ready, capable of adapting quickly as the industry evolves and new technologies emerge.
This approach to adaptive facility design will position innovators in this field to answer many of the mission-critical questions they're facing, including:
What can researchers do to proactively prepare their manufacturing methods for future scale-out, given the operator-heavy processes involved?
How can manufacturers confidently integrate equipment so new that it's never been tested outside of the process lab?
How can manufacturers ensure robust data tracking and quality testing when they're processing such a high volume of very small batches?
How should manufacturers think about site selection, facility design and construction challenges unique to ATMP manufacturing?
What are the risks of cross-contamination in an environment where such highly sensitive materials are manufactured, and how can manufacturers mitigate against those risks?
In this article, we'll explore what a "facility of the future" looks like, and we'll explain how ATMP manufacturers can prepare to scale their operations safely, sustainably, and strategically, bringing us closer to a future in which life-threatening illnesses aren't simply treated—they're cured.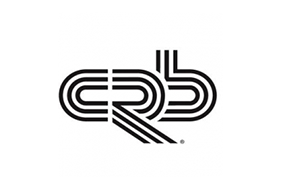 CRB
CRB
CRB is a leading provider of sustainable engineering, architecture, construction and consulting solutions to the global life sciences and food and beverage industries. Our more than 1,600 employees provide world class solutions that drive success and positive change for our clients, our people and our communities. CRB is a privately held company with a rich history of serving clients throughout the world, consistently striving for the highest standard of technical knowledge, creativity and execution.
More from CRB