Published 02-15-22
Submitted by UNFCU Foundation
LONG ISLAND CITY, N.Y., February 15, 2022 /CSRwire/ - UNFCU Foundation today announced that 19 organizations are the recipients of its 2022 grants.
In its eighth year of grant making, the Foundation supports healthcare, education, livelihood training, and humanitarian relief for women and youth, with the aim to reduce poverty. This aligns with the UN Sustainable Development Goals (SDG) that drive the Foundation's mission.
"We are proud to increase funding to nonprofits transforming lives despite and because of the pandemic that disproportionately affects women," said Yma Gordon, executive director of the UNFCU Foundation. "With resiliency and ingenuity, our partners are creating economic opportunities for vulnerable women and youth to lift themselves and their families from poverty. Our strategy focuses on projects with a holistic approach to mental and physical betterment, skill building, and overcoming educational divides."
UNFCU Foundation's Board of Directors and Advisory Council selected the causes. Support of the Foundation's mission, a proven record of accomplishment, and UN SDG impact in marginalized societies were key selection criteria. Foundation funding has made a difference across continents, according to several ongoing grantees:
"Since partnering with UNFCU Foundation in 2019, we have provided specialized employment services to 90 refugee women to achieve equitable employment outcomes," said Ruben Chandrasekar, executive director of Resettlement, Asylum and Integration (RAI) at International Rescue Committee (IRC) in Maryland. "We are equipping women to not only transition and positively change their lives, but also their communities."
"Empowered by corrective fistula surgery and livelihood training, young women in Bauchi and Adamawa States, Nigeria are gaining self-confidence and business skills," said Mariarosa Cutillo, Chief of the Strategic Partnerships Branch at UNFPA, the UN sexual and reproductive health agency.
"We adapted our signature literacy and numeracy program Roots to Rise for delivery in and by communities throughout Uganda," said Jyl Strong, director of Strategic Partnerships at Building Tomorrow. "Using both in-person, community based learning, and a new distance learning platform for basic mobile phones, some 40,000 learners - who were out of school for nearly two full years - are now back on track."
"New digital learning tools are accelerating women's progress in savings and loan groups, reducing inequalities among disabled populations in rural Guatemala," said Jorge Coy, Regional Representative Americas at Trickle Up.
The grantees and projects supported by the UNFCU Foundation in 2022 are below.
Healthcare grantees:
The Floating Hospital: continue to provide behavioral health services and support programs for over 600 women and children in New York City
Mount Sinai Adolescent Health Center: provide integrated medical, sexual and reproductive health, and behavioral and mental health services to youth in New York City
United Nations Population Fund (UNFPA): deliver livelihood training to obstetric fistula survivors in Nigeria
Education grantees:
Building Tomorrow: ensure children in rural Uganda access to foundational learning opportunities, including literacy and numeracy via its Roots to Rise program
Girl Up: instruct adolescent girls in three target under-resourced communities in Kenya with Science, Technology, Engineering, and Mathematics (STEM), life skills, and enhanced leadership development training linked to gender equality issues
Grace Outreach: enhance the academic skills of low income women in New York City through the pursuit of higher education and employment
UBONGO: leverage the power of entertainment, the reach of mass media, rigorous research, and the insights of kid-centered design, to bring effective, localized learning to nearly 25 million African families
Livelihood training grantees:
The BOMA Project: enroll ultra-poor women living in Northern Kenya in a two-year program that includes financial, life skills, and business training
inABLE: empower blind and visually impaired students in Kenya through computer assistive technology and income generation skills
International Rescue Committee (IRC): provide employment services to refugee women in America through its Women's Employability Program
Kilimanjaro Initiative (KI): encourage young women and men in Kenya and Tanzania to have self-belief and to assist in providing opportunities that will enable them to take on constructive roles in their communities
MindLeaps: provide young adults in the Rwamwanja Refugee Settlement, Uganda access to the Virtual Academy program on business entrepreneurship and life-skills
RefuSHE: expand in-person and virtual vocational training programs for urban refugee young women in Nairobi
Sanctuary for Families: address the root causes of abuse, poverty, and homelessness in New York City via intensive, living-wage career training
Together We Bake: provide women in the Washington, DC-area with livelihood training and hands-on experience in the food industry
Trickle Up: improve economic opportunities for women, especially the disabled, living in extreme poverty in Guatemala, and build their resilience to socioeconomic shocks using the Graduation Approach
Women for Women International (WfWI): invest in the social and economic empowerment of marginalized women in Nigeria
Women in Need (Win): transform the lives of New York City homeless women and their children by supporting Win's successful Francine A. LeFrak computer training program
Humanitarian relief grantees:
International Relief Committee (IRC): facilitate the resettlement of Afghan refugees into local communities in the National Capital Area/Washington, DC.
USA for UNHCR: provide resettlement and humanitarian relief to refugees in Afghanistan
About UNFCU Foundation
UNFCU Foundation is an accredited New York-based, non-profit corporation launched in 2015. It was established by the United Nations Federal Credit Union (UNFCU) with a mission to sustain the path out of poverty through healthcare and education for women and youth. Since its inception, UNFCU Foundation has supported programs to enable more than 31,000 marginalized women and youth to unlock their potential. To learn more, follow UNFCU Foundation's progress on YouTube, Twitter, Facebook, and Instagram.
Media Contact
Elisabeth Philippe, UNFCU Foundation, ephilippe@unfcu.com, Tel. +1 347‑686‑6776; Mobile +1 347‑510‑4036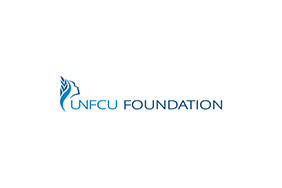 UNFCU Foundation
UNFCU Foundation
United Nations Federal Credit Union (UNFCU) launched the UNFCU Foundation in February 2015, with the purpose of funding projects that reduce poverty through education and healthcare, especially among women and children in developing countries, the Washington, DC-area, and New York City.
The UNFCU Foundation, a New York based 501(c)(3) organization, supports initiatives that:
Work to eradicate poverty and hunger
Empower women and youth by offering them opportunities for self-development and economic advancement
Promote well-being and provide access to healthcare for women and their families
Provide disaster relief
More from UNFCU Foundation