Published 02-22-22
Submitted by DOW
On the Road to Carbon Neutrality
Reducing carbon emissions isn't just the responsible thing to do. It also can be the smart thing to do to contribute to economic growth, while mitigating climate change.
At our Terneuzen operations, Dow's largest European manufacturing site, we have outlined a roadmap to reduce current carbon emissions by more than 40 percent by 2030 and to be carbon neutral by 2050. The project will not only accelerate our journey to decarbonization, but also bring important economic benefits, including the creation of vital jobs. It also will help position our Company to competitively meet steadily rising demand for sustainably produced materials for our customers and society at large.
Reducing carbon emissions isn't new for Dow. During the past 15 years, our company has reduced overall carbon emissions by 15 percent while also growing our business. Making such changes and progress is certainly challenging for an energy-intensive company like ours. Yet, we are committed to doing more. By 2030, we are targeting a reduction in annual carbon emissions by another 15 percent and plan to achieve carbon neutrality by 2050.
To accomplish this, we are investing in optimizing current facilities, increasing renewables in our power mix and investing in new carbon-reducing technologies. In Terneuzen, our multi-generation plan combines existing technologies, such as clean hydrogen and carbon capture and storage, with emerging technologies, such as e-cracking. Each generation of improvements will build on the previous, with the first generation of the plan delivering value in Generations 2 and 3.
Here's a look at the multi-generational plan:
Generation 1
We plan to construct a clean hydrogen plant where by-products from core production processes will be converted into hydrogen and the carbon dioxide will be separated, leaving clean, circular hydrogen as fuel. This will greatly reduce emissions. Before 2026, we expect to eliminate 1.4 million metric tons of carbon emissions – or the equivalent of taking 300,000 automobiles off the road annually. This represents approximately 7 percent of the Netherlands' industry 2030 emissions reductions target. An added bonus is that we also will send some of the hydrogen to a new hydrogenation unit to recycle plastic waste.
Generation 2
Through a collaboration with external partners, we will capture even more carbon and convert our cracker's gas turbines and replace the turbines by e-motors based upon renewable power. This will reduce carbon emissions even more – to almost 43 percent. This collaboration with small- to medium-size businesses is expected to add nearly 4,000 temporary jobs and 400-500 permanent jobs at our Terneuzen site.
Generation 3
The work done in Generations 1 and 2 will create the foundation for Generation 3. At this stage, we plan to implement e-cracking; a new cracking technology relying on clean electricity instead of the combustion of fossil fuels. Our plan is to eventually power e-cracking with renewable, low or carbon emissions-free power. This should bring carbon reductions toward zero across our Terneuzen site. As sufficient renewable power becomes available for e-cracking, the hydrogen from Generation 1 can also be used as part of a building block to re-enter as feedstock in process and into our products at Dow or at industrial partners in the region, eliminating the need for carbon storage. It also can possibly be used as clean fuel for other societal applications and for mobility.
"Through public-private collaboration of industry, academia, government and others, we can turn the tide on climate change and support the long-term competitiveness of industry," said Dow Benelux President Anton van Beek.
Our plants produce materials that our customers use to make products that enrich people's lives. At Terneuzen, this includes materials for wind turbines, medical supplies, furniture, footwear, home insulation and vehicles. By adapting how we manufacture those products to help address climate change, we can help enable both green jobs and the production of thousands of consumer goods with lower carbon footprints.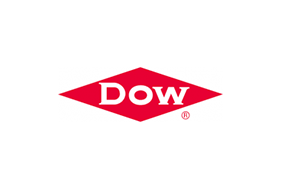 DOW