Published 02-11-22
Submitted by P&G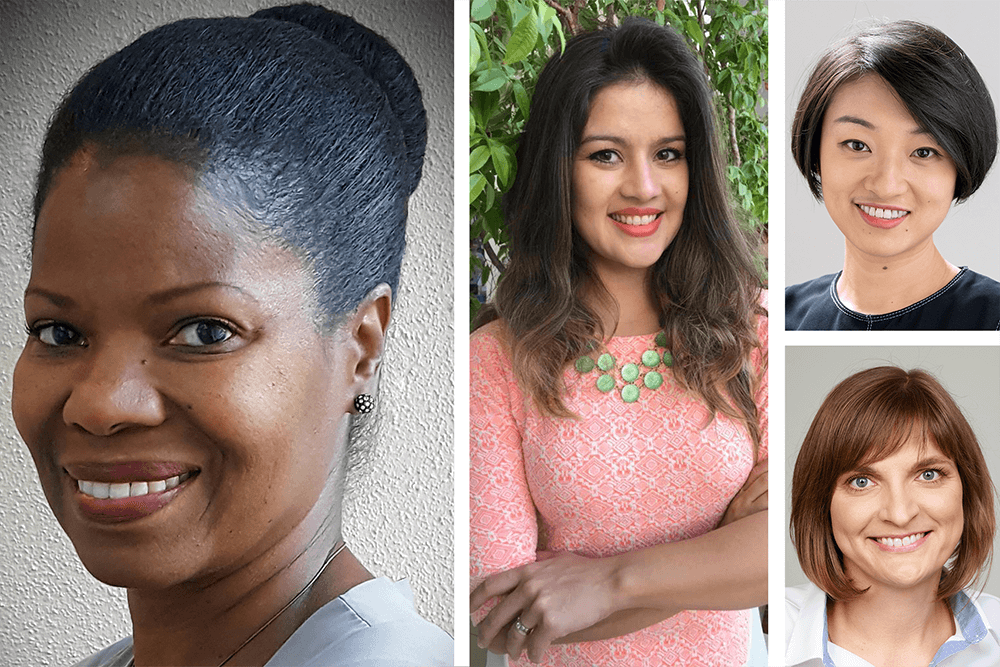 According to the United Nations, women around the world have made notable progress toward increasing their participation in STEM careers. However, they remain underrepresented in those fields. To inspire interest and engagement in STEM, the organization has designated every February 11 since 2015 as the International Day of Women and Girls in Science.
As part of P&G's ongoing commitment to increase the number of women in our workplace and in our STEM workforce, we're highlighting four passionate female scientists who are driving the innovation behind our products.
Julia Semenchenko discovered her passion for science early. When she was six years old, her father — a talented engineer — assembled a DIY computer for her from a television, an old cassette player, a system block and lots of DOS-based games. She was hooked.
"I am very grateful to my family for not pushing me towards gender-specific playthings and studies," shares Julia. Her family proudly supported her choices, from pursuing a master's degree in computer science at the National Aviation University in Ukraine to her first job in manufacturing process engineering.
Throughout her 17 years at P&G, Julia has excelled in numerous operational and technical leadership roles. Currently, she is Plant Manager and Senior Director at P&G's plant in Warsaw, Poland. And, not surprisingly, her family remains extremely proud.
Women and Girls in Science
Julia is just one of the women advancing gender equality in science, technology, engineering, and mathematics (STEM) careers globally at P&G.
P&G relies on a skilled STEM workforce including engineers, scientists, IT experts and other innovators. And because at P&G we know our innovation is most effective when we harness the power of our diversity, we are committed to engaging more women in these roles.
The STEM Chef
As the daughter of two civil engineers, scientific and tech-based conversations filled Andreina Mendoza Villasmil's Venezuelan childhood home. Andreina has also always loved cooking, even studying gastronomy to understand the science behind the flavors and aromas cultivated in the kitchen.
Today, she successfully balances her early influences and personal passions with a busy family life in Brazil.
As Product Research Group Head for Latin America, Andreina enjoys "the magic" of integrating customer needs with scientific and tech processes.
"I understand what changes are needed to delight our customers," she says. "Then, because of my education and experience, I know how to put those changes in motion."
In addition, Andreina still nurtures her culinary appetite by serving up heartwarming dishes at the restaurant she owns with her husband.
An Inspirational Journey
Strong role models and curiosity about how the world works have driven Angelica Brown's lifelong love of learning. During her childhood in Panama, she admired her mother's determination to finish college while working and raising a family.
Then, when a high school teacher explained scientific concepts with remarkable clarity, Angelica discovered entirely new levels of understanding.
"That's when I knew I'd found my path in chemistry and the sciences," she says. Angelica went on to earn an undergraduate degree in chemical engineering before studying inorganic chemistry in her graduate and PhD work.
One of Angelica's proudest moments of her 23-year career with P&G was the patenting of her work to optimize the dissolution of bleach particles. That milestone, along with the versatility of her scientific expertise, has led to a fulfilling STEM-based career.
Natural for Numbers
A native of China, Caroline Wang has always loved solving math problems, an attraction which was deepened through her undergraduate and graduate studies in statistics.
While pursuing her PhD in Public Health, Caroline recognized the real-life applications of her statistical research. That connection between data and people solidified her career path, leading to a position with P&G at the Singapore Innovation Center five years ago.
As a Senior Data Scientist, Caroline designs complex research activities which yield superior customer experiences. At the same time, she supports innovative process improvements for her teammates in the P&G beauty division.
"I'm excited when I can optimize an experiment's design," she says. "This has been especially important in overcoming backlogs due to COVID-19. I've helped my colleagues accelerate projects and reduce workloads by 50 percent."
Learn more about the work P&G is doing to increase the number of girls and women in STEM.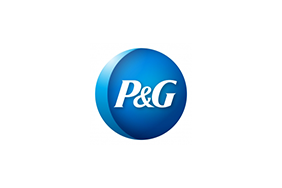 P&G
P&G
P&G defines our commitment to sustainable development as "ensuring a better quality of life for everyone, now and for generations to come." We have a long heritage as a sustainability leader and we remain committed to improving consumers' lives through P&G brands and by contributing to the sustainability of our planet and the communities in which we live and work.
More from P&G