Published 02-10-22
Submitted by Comcast Corporation
NEW YORK, February 10, 2022 /CSRwire/ - Echoing Green, a leading global nonprofit and social impact talent spotter, announced that its documentary film, "Unwavering: The Power of Black Innovation," will premiere as a special on NBC owned and affiliated stations nationwide during the month of February.
Produced in partnership with Black and Brown woman-owned production company Fearless Video Productions and with support from Comcast NBCUniversal, the film "Unwavering: The Power of Black Innovation" celebrates the long legacy of Black innovation through portraits of nine Black leaders supported by Echoing Green's Black Male Achievement Fellowship (2012-2020), the world's first fellowship for social entrepreneurs creating systemic change for Black men and boys in the U.S.
Featuring interviews with Dr. Cory Greene (also seen in Ava DuVernay's "13th"), architect and activist Deanna Van Buren, gaming and tech educator Damon Packwood, and award-winning philanthropic leader Dr. Cheryl Dorsey, the 30-minute special kicks off Echoing Green's Invest in Black Leaders campaign. The campaign, which includes research to be released in the spring, presents learnings from Echoing Green's last decade of investment in Black innovators and calls for significant investments in the Black leaders reimagining a more just, equitable, and sustainable future for their communities.
"After the summer of 2020, Black-led organizations saw record corporate pledges and charitable donations, but interest in their work is already slowing down," said Cheryl L. Dorsey, president and 1992 Fellow, Echoing Green. "Yet despite the systemic barriers they face, Black social innovators remain determined to build abundant futures in Black communities—and we are proud to highlight their brilliance. These next-generation leaders are transforming oppressive systems across the U.S., from harnessing the power of design to end mass incarceration to leveraging technology in the fight for civil rights, climate justice, and abolition. Our job is to deeply support them in their efforts by providing the long-term, flexible capital they need to push past the economic disinvestment and regressive policies that threaten their impact."
Through its signature fellowship program, Echoing Green provides seed funding, leadership development, and community to emerging social entrepreneurs advancing racial justice in education, technology, climate, health care, and more around the world. As an anchor partner of Echoing Green's Racial Equity Philanthropic Fund, Comcast NBCUniversal's leading support for the Invest in Black Leaders campaign will assist the organization in reaching the ambitious goals of the Fund to launch and scale 500 social enterprises advancing racial justice globally and deliver training and programing to 5,000 emerging leaders who focus on racial equity.
Dalila Wilson-Scott, Executive Vice President and Chief Diversity Officer of Comcast Corporation and President of the Comcast NBCUniversal Foundation, commented, "We're proud to support this documentary special that spotlights the most innovative leaders working in the front lines of the fight to break down racism and build a more equitable future. It reflects our profound commitment to advancing racial equity, from within our own organization to the vast audiences we reach through our network."
Cheryl Dorsey added, "By making this special available across its many platforms, Comcast NBCUniversal will amplify the message and ignite new conversations, creating a ripple effect for the future. It's encouraging to think of how many people will be inspired by this film to take action—whether through volunteerism, financial support or even dedicating their careers to equity causes."
Echoing Green's Racial Equity Philanthropic Fund was launched in summer 2020 to ensure that the social innovation field becomes an essential actor in the historic movement toward racial justice. To date, the Fund has raised $65 million, including a $2.5 million investment from Comcast NBCUniversal. This cornerstone investment has enabled Echoing Green to provide critical follow-on funding to accelerate the impact of alumni Fellow-led organizations addressing racial equity in the U.S., including several of the visionary leaders featured in the campaign. Comcast NBCUniversal's investment in Echoing Green's Racial Equity Philanthropic Fund is part of the $100 million pledge the company made in 2020 to take meaningful action to advance social justice and equality.
After February 28, the documentary film will be available through exclusive screenings and events until a public release in early summer. To view the special, check listings at local NBC owned and affiliated stations, and to learn more about the Invest in Black Leaders campaign and the visionary leaders featured in the documentary, please visit echoinggreen.org.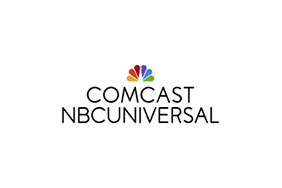 Comcast Corporation
Comcast Corporation
Comcast Corporation (Nasdaq: CMCSA, CMCSK) is a global media and technology company with two primary businesses, Comcast Cable and NBCUniversal. Comcast Cable is one of the nation's largest video, high-speed Internet and phone providers to residential customers under the XFINITY brand and also provides these services to businesses. NBCUniversal operates news, entertainment and sports cable networks, the NBC and Telemundo broadcast networks, television production operations, television station groups, Universal Pictures and Universal Parks and Resorts.
More from Comcast Corporation