Published 02-10-22
Submitted by Musim Mas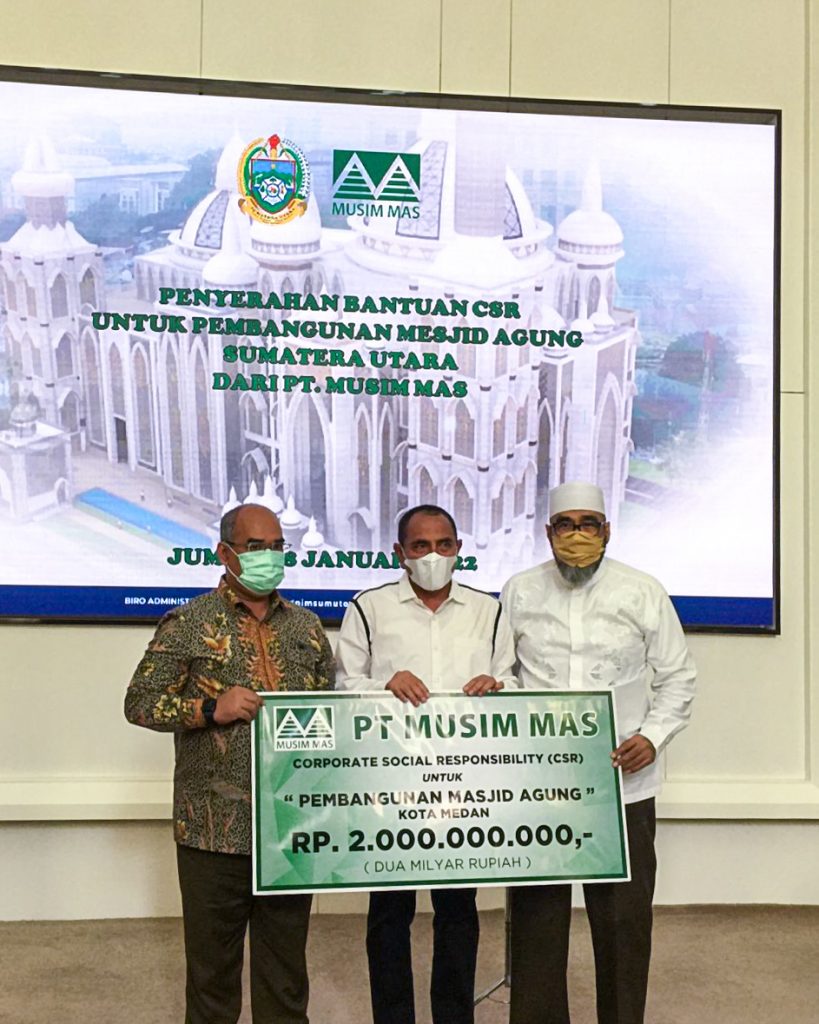 MEDAN, Indonesia, February 10, 2022 /CSRwire/ - Musim Mas Group, one of the leading global palm oil companies, donated IDR 2 billion cash (around SGD $187,000) to the Government of North Sumatra for the renovation of the Grand Mosque of Medan (Masjid Agung Medan).
The donation was given directly by the General Manager of Musim Mas, Gunawan Siregar, to the Governor of North Sumatra, Edy Rahmayadi. The governor is also the Chairman of the Committee for renovating the Grand Mosque of Medan.
The funding seeks to support the local community, help preserve the mosque's historic architecture, and provide better prayer facilities.
In September 2020, Musim Mas launched its revised Sustainability Policy, which lays out a renewed and deepened commitment to improving the livelihoods of smallholders, workers, and communities. The Group donated $5 million towards various causes in 2020, such as Alzheimer's Disease Association (ADA) and Metta Welfare Association in Singapore.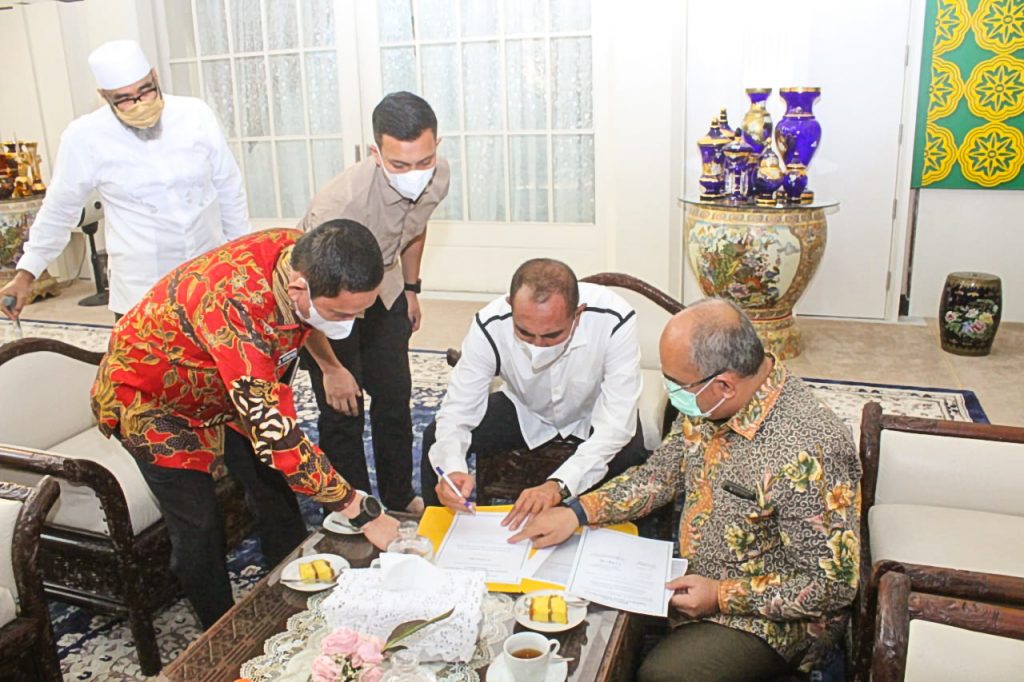 Iconic Landmark in Medan
Completed in 1909, the Grand Mosque is one of the largest and oldest mosques in Medan, North Sumatra. It's located in the city center and is a famous place of worship and pilgrimage. An iconic landmark believed to be designed by the Dutch, the mosque features an architectural style that combines Middle Eastern, Indian, and Spanish elements[1].
Quote
"I represent Musim Mas Group, donating IDR 2 billion in funds to the Chairman of the Grand Mosque of Medan Construction Committee, Mr. Edy Rahmayadi, who is also the Governor of North Sumatra," said  Gunawan Siregar. "We hope this assistance will help provide proper and comfortable facilities for the Jama'ah (prayer congregation) who will worship and carry out religious activities at the Grand Mosque of Medan. We're also delighted to be involved in activities that can support the communities where we operate, especially the North Sumatra Provincial Government."
The Governor of North Sumatra expressed his gratitude and appreciation for Musim Mas Group's assistance and support in the renovation of the Grand Mosque of Medan. "I'd like to thank PT Musim Mas for its support. I hope the company will be more successful," said Edy Rahmayadi.
[1] http://ejournal.uin-malang.ac.id/index.php/JIA/article/view/4585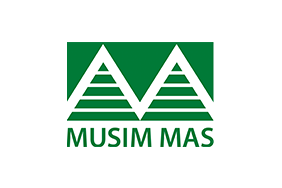 Musim Mas
Musim Mas
Headquartered in Singapore, Musim Mas is one of the world's largest, integrated palm oil corporations with operations in every part of the supply chain across the Americas, Europe and Asia. Our global workforce pursues innovative and sustainable developments, ensuring product quality, safety and efficiency as the industry evolves.
More from Musim Mas