Published 02-10-22
Submitted by KeyBank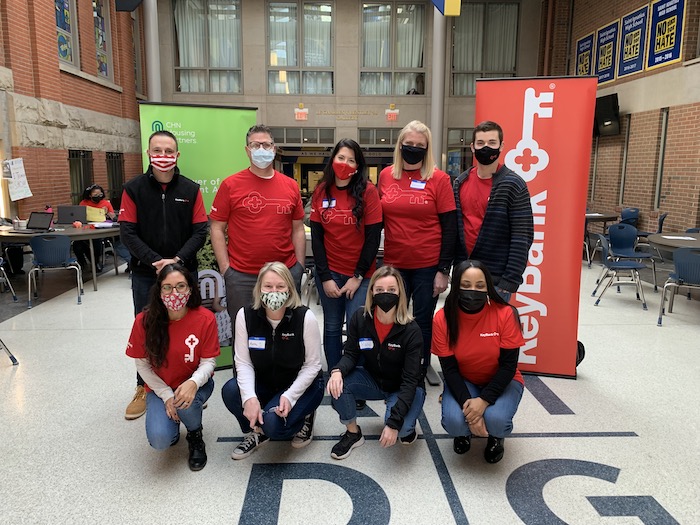 Citing the importance of the Earned Income Tax Credit, more than three dozen volunteers from KeyBank recently came together to work alongside nonprofit organizations in Cleveland for Super Refund Saturday. The event provides free tax preparation services to those who need it most.
Super Refund Saturday helps low- to moderate-income (LMI) individuals and families file their tax returns and receive their Earned Income Tax Credit (EITC) when eligible. The EITC is a refundable tax credit for LMI individuals and families with eligible children who do not earn enough to file a tax return. Each year, thousands of qualifying Americans do not claim the EITC on their federal income tax returns, meaning billions of dollars in much-needed refunds goes unclaimed. Super Refund Saturday is a cost-effective way for tax filers to navigate the potentially confusing tax preparation process and ensure they are getting their full return.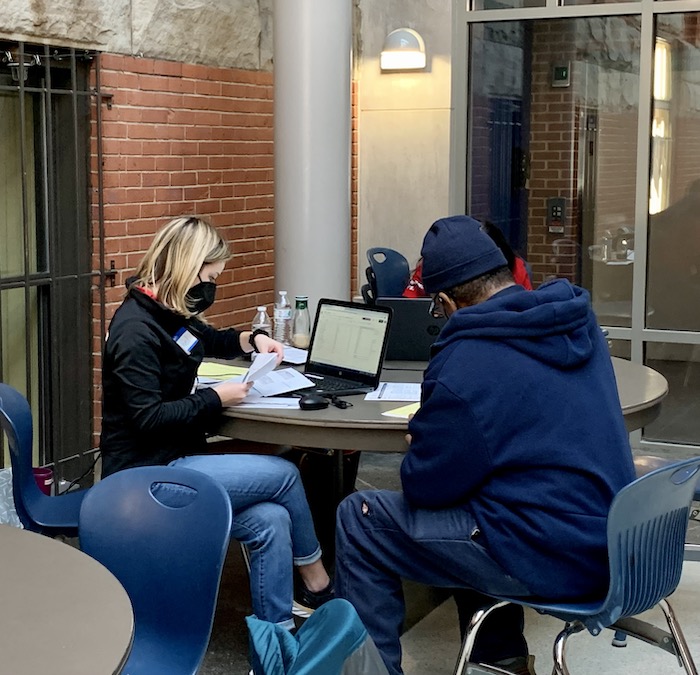 In 2020, KeyBank assisted with the preparation of 689 filings which resulted in a total of $1.4 million in federal and state tax refunds, with more than half coming from EITC filings. In addition to the Cleveland event, KeyBank is sponsoring tax preparation activities in other markets across the nation, including Washington (United Way of King County & Goodwill Olympics/Rainier) Rochester (Empire Justice Center) Buffalo (Say Yes to Education Buffalo) and Colorado (Denver Building Asset Coalition).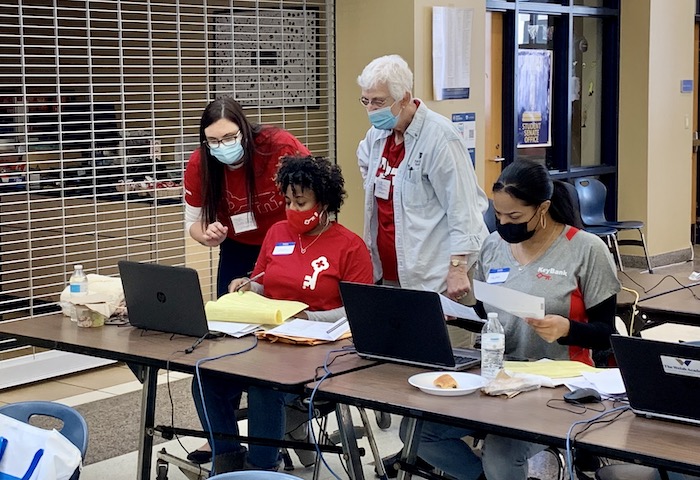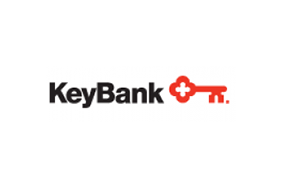 KeyBank
KeyBank
KeyCorp's roots trace back 190 years to Albany, New York. Headquartered in Cleveland, Ohio, Key is one of the nation's largest bank-based financial services companies, with assets of approximately $176.2 billion at March 31, 2021. Key provides deposit, lending, cash management, and investment services to individuals and businesses in 15 states under the name KeyBank National Association through a network of approximately 1,100 branches and more than 1,400 ATMs. Key also provides a broad range of sophisticated corporate and investment banking products, such as merger and acquisition advice, public and private debt and equity, syndications and derivatives to middle market companies in selected industries throughout the United States under the KeyBanc Capital Markets trade name. For more information, visit https://www.key.com/. KeyBank is Member FDIC. 
More from KeyBank