Published 02-09-22
Submitted by Edison International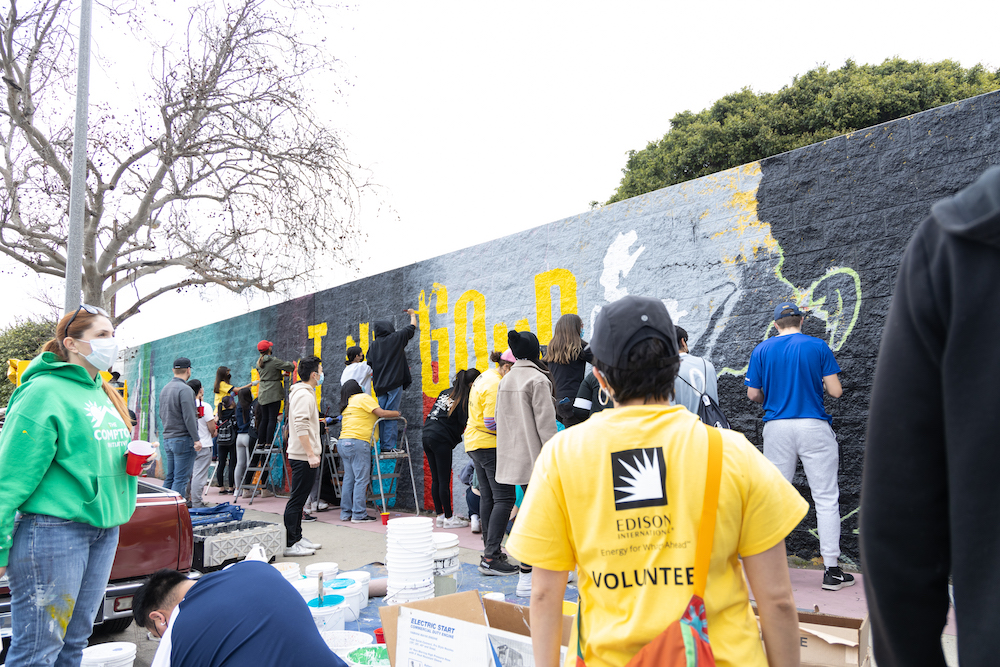 By Casey Wian, Energized by Edison Writer
The mural on the wall outside of ISANA Academies in Compton was defaced by graffiti, covered by solid sheets of paint and overgrown with vines. That's before about three dozen volunteers from Edison arrived on a recent Saturday morning to help with the Compton Initiative's mission to repaint the mural and clean up the campus. While the Compton Initiative has been a longstanding grant partner, this was the first volunteer event that has been held with the organization.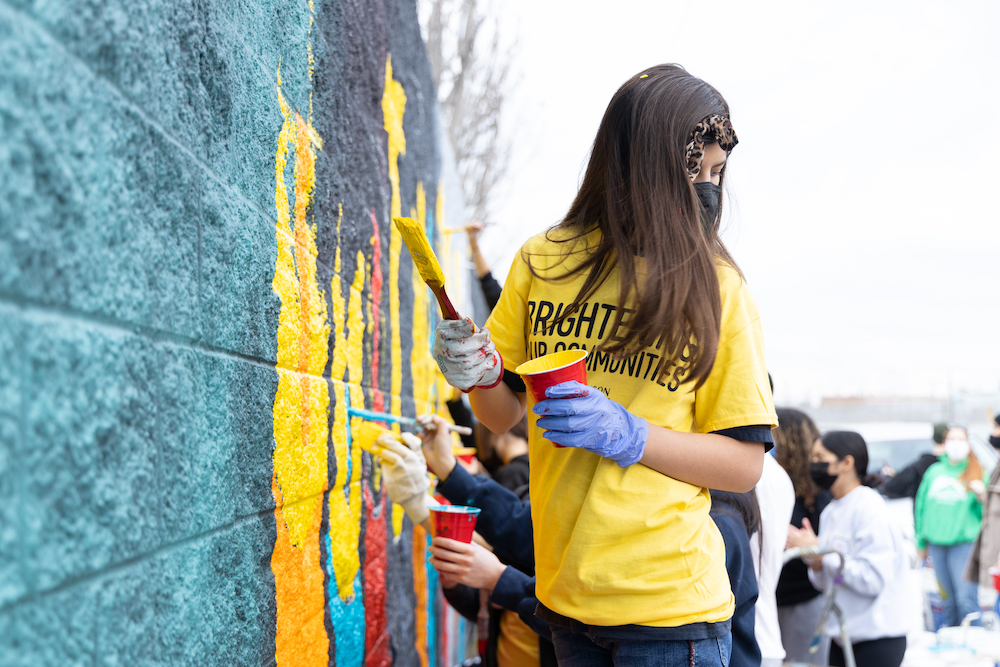 "The giving spirit of the Edison volunteers was evident throughout the day. Even at the completion of the event, volunteers found other ways to help, such as picking up litter around the school," said Erika Potter, SCE community affairs specialist in Philanthropy and Community Engagement.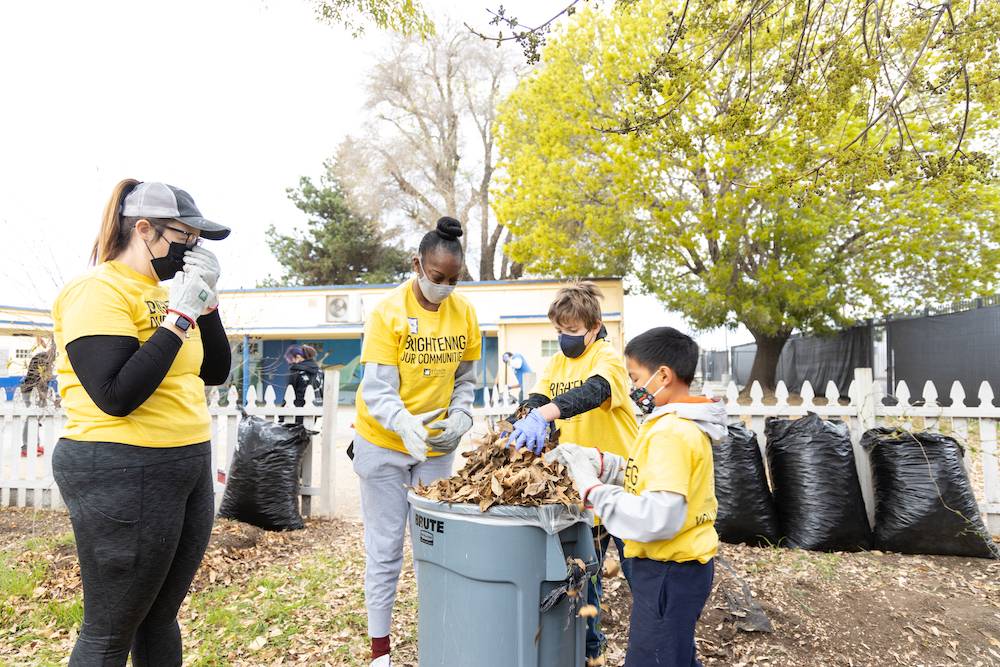 Last year, Edison International provided over 600 grants totaling $20 million to local nonprofits with programs focused on education, the environment, public safety & emergency preparedness and civic engagement.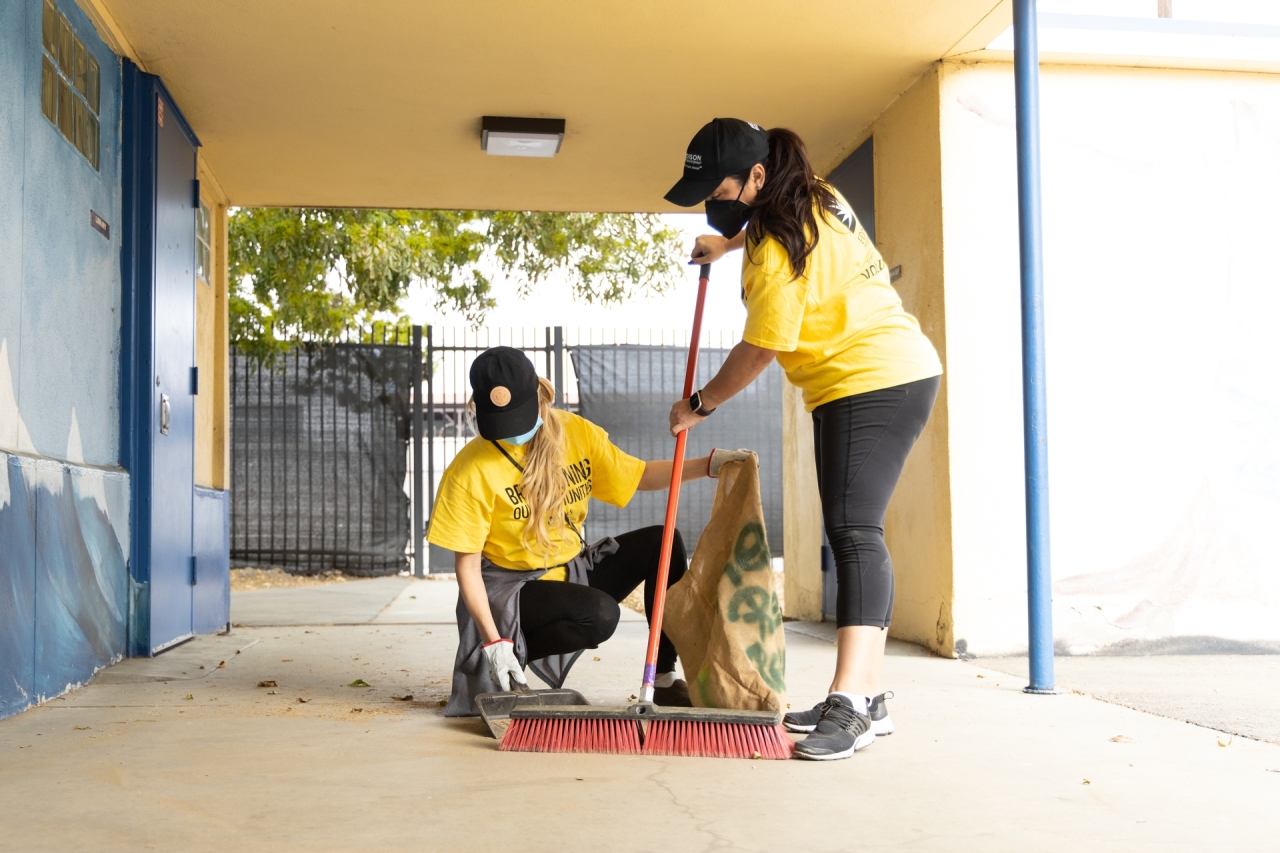 Click here for more photos highlighting the recent event.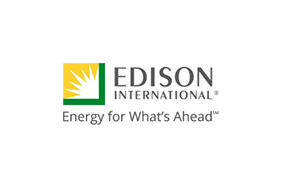 Edison International
Edison International
Edison International (NYSE:EIX), through its subsidiaries, is a generator and distributor of electric power and an investor in energy services and technologies, including renewable energy. Headquartered in Rosemead, Calif., Edison International is the parent company of Southern California Edison, one of the nation's largest electric utilities.
More from Edison International