Published 02-07-22
Submitted by Cummins, Inc.
The President of Cummins Inc.'s Engine business segment says hydrogen-fueled internal combustion engines (ICEs) hold tremendous potential in the effort to address the world's climate challenges.
"Hydrogen ICEs will provide a low-cost, zero-carbon solution for high load factor and high utilization applications where battery-electric solutions cannot meet the operational requirements and fuel cells are not yet economically viable," Srikanth Padmanabhan wrote in a blog appearing recently on the global power leader's website.
"Likewise, launching the hydrogen engine also benefits other paths to reach a zero-carbon future, such as hydrogen fuel cells," he added. "By creating a viable use case and demand for hydrogen in the near term, we can accelerate hydrogen infrastructure build-out and increase scale production of vehicle storage tanks. Both advances are necessary for the widespread adoption of fuel cell powertrains."
More work on hydrogen-fueled internal combustion engines is necessary to "match the performance capability to the powertrain with the applications most struggling to find viable zero-carbon solutions in the near term," the Cummins executive wrote.
But he noted the company has extensive expertise in both internal combustion engines and bringing new technologies to market.
Hydrogen-fueled internal combustion engines burn fuel in much the same way gasoline is used in an engine. Hydrogen-fueled engines tend to be most efficient when under high load, such as heavy-duty trucks hauling heavy freight. Commercial vehicles that frequently operate without any load, say tow trucks, may be better initial candidates for hydrogen fuel cells.
Cummins wants to be a leader in addressing the world's climate challenges. The company is working to reduce the carbon produced by its more traditional products such as internal combustion engines through low-carbon fuels and by other means to achieve carbon savings relatively quickly. 
It's also bringing to market electrified platforms like hydrogen fuel cells that produce little or no-carbon. It will likely take longer for mass adoption of these new technologies as the infrastructure develops to support them.
You can find extensive information on the company's work with hydrogen and other carbon-reduction efforts in the company's Newsroom at https://www.cummins.com/news.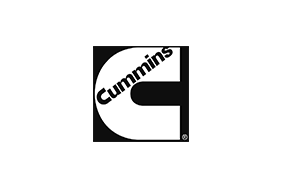 Cummins, Inc.
Cummins, Inc.
Cummins Inc., a global power leader, is a corporation of complementary business segments that design, manufacture, distribute and service a broad portfolio of power solutions. The company's products range from diesel, natural gas, electric and hybrid powertrains and powertrain-related components including filtration, aftertreatment, turbochargers, fuel systems, controls systems, air handling systems, automated transmissions, electric power generation systems, batteries, electrified power systems, hydrogen generation and fuel cell products. Headquartered in Columbus, Indiana (U.S.), since its founding in 1919, Cummins employs approximately 61,600 people committed to powering a more prosperous world through three global corporate responsibility priorities critical to healthy communities: education, environment and equality of opportunity.
More from Cummins, Inc.