Published 02-15-22
Submitted by Georgia-Pacific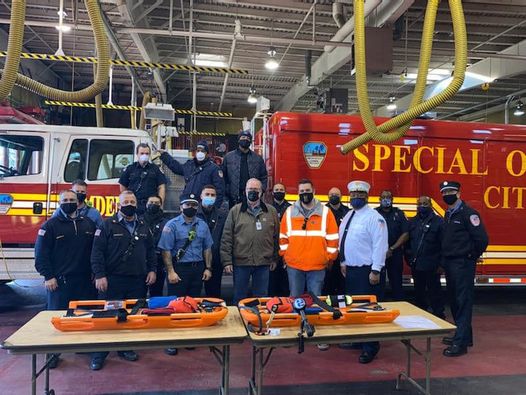 Originally posted on Georgia Pacific News
Georgia-Pacific Industrial Gypsum ended the 2021 season of giving with the Camden City Fire Department in New Jersey. Many fire and rescue departments are exhausting their supplies during these unpredictable times while serving the public as first responders. Updated equipment in good working order is critical for first responders to do their job safely within the community, which is why Georgia-Pacific presented FAST Rescue Boards and interior LED lighting attachments to the Camden City Fire Department. FAST Rescue Boards are designed for ease during fire rescues, patient packaging, and extractions from confined spaces and hazardous materials. In addition to the new boards and lights, a training package was donated to help complete basic FAST Rescue Board training on their new equipment.
The donation was presented to the Camden City Fire Department Fire Chief, Michael Harper, at the Liberty Station in Camden, New Jersey, by Georgia-Pacific Industrial Gypsum's Jason Parker and Christopher Shaw.
Camden, New Jersey, is home to one of Georgia-Pacific's Industrial Gypsum facilities. As stewards to the community, Georgia-Pacific hopes the donation will relieve some of the fire department's strain and help save lives.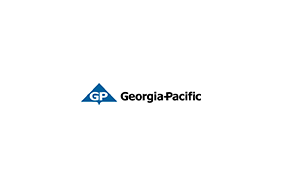 Georgia-Pacific
Georgia-Pacific
Based in Atlanta, Georgia-Pacific and its subsidiaries are among the world's leading manufacturers and marketers of bath tissue, paper towels and napkins, tableware, paper-based packaging, cellulose, specialty fibers, nonwoven fabrics, building products and related chemicals. Our familiar consumer brands include Quilted Northern®, Angel Soft®, Brawny®, Dixie®, enMotion®, Sparkle® and Vanity Fair®. Georgia-Pacific has long been a leading supplier of building products to lumber and building materials dealers and large do-it-yourself warehouse retailers. Its Georgia-Pacific Recycling subsidiary is among the world's largest traders of paper, metal and plastics. The company operates more than 150 facilities and employs more than 30,000 people directly and creates approximately 89,000 jobs indirectly. For more information, visit: gp.com/about-us . For news, visit: gp.com/news
More from Georgia-Pacific