Published 02-15-22
Submitted by The Chemours Company
Jim Giles, Carbon Analyst at GreenBiz, interviewed Sheryl Telford, Chief Sustainability Officer and Vice President of Environmental Health and Safety at Chemours on the company's ambitious 2030 commitment to achieving a 60% absolute reduction in scope 1 and scope 2 emissions on a path to net zero by 2050, and how the industry can come together to reach net zero targets.
This video was originally published on GreenBiz.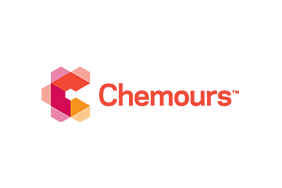 The Chemours Company
The Chemours Company
The Chemours Company (NYSE: CC) is a global leader in titanium technologies, fluoroproducts, and chemical solutions, providing its customers with solutions in a wide range of industries with market-defining products, application expertise and chemistry-based innovations. Chemours ingredients are found in plastics and coatings, refrigeration and air conditioning, mining, and general industrial manufacturing. Our flagship products include prominent brands such as Teflonâ"¢, Ti-Pureâ"¢, Krytoxâ"¢, Vitonâ"¢, Opteonâ"¢, Freonâ"¢ and Nafionâ"¢. Chemours published its first corporate responsibility commitment report in 2018, which highlights goals aligned with the United Nations Sustainable Development Goals. The company has approximately 7,000 employees and 28 manufacturing sites serving approximately 3,700 customers in over 120 countries. Chemours is headquartered in Wilmington, Delaware and is listed on the NYSE under the symbol CC. For more information, we invite you to visit chemours.com or follow us on Twitter @Chemours or LinkedIn.
More from The Chemours Company