Published 02-03-22
Submitted by Henkel

A guest article by Steven Essick, President, Henkel North America
The past year has been an important time to reflect and significantly advance the impact of diversity, equity and inclusion (DEI). In 2021, we continued to cultivate an environment at Henkel that fosters equity and creates a space where employees feel empowered to be themselves and drive our success together.
Last year we strenghtened our DEI strategy to focus on three core areas:
1. Increase diverse representation and create a culture of inclusion
We are building equity into every stage of the Employee Life Cycle – from our recruiting and talent attraction practices through career development and benefit enhancements. We have implemented programs to increase diversity in our talent pipeline and formed strategic partnerships to support our efforts.
2. Ensure equal access to opportunities and fair treatment while eliminating barriers
Our commitment to DEI extends across our business and entire value chain. This means prioritizing Supplier Diversity and linking high-performing diverse suppliers to the Henkel strategy to ensure an inclusive and dynamic supply base while supporting the growth of minority suppliers through continued investments into our Supplier Diversity Program. In 2021, we purchased over $60M from women and minority-owned businesses.
A cornerstone of our DEI efforts is our education initiatives, a key driver in breaking down barriers. In 2021, we focused our attention on expanding our education initiatives to help bridge the equity gap in society, investing over $1 million in continued education support overall. We recently announced additional partnernships for our Scholarship and Internship Programs to reach more students from under-represented populations in North America.
Initiatives like these further Henkel's long-standing commitment to education and increasing young people's access to career opportunities in order to strengthen our future workforce. And we have supported organizations that champion social justice and equity such as the NAACP, AAJC, UNCF, the United Way and ALPHA Education.
3. Inspire a sense of belonging so all employees feel empowered to bring their whole selves to work
In 2021, we expanded our Employee Resource Groups (ERGs) to a total of 17. ERGs are voluntary, employee-led groups that provide a sense of belonging, and safe spaces to discuss topics, and facilitate career development opportunities. ERGs also engaged the Henkel community by holding various virtual learning and connection events throughout the year. In the past year, our ERGs have walked for education, mentored students in STEM, and raised funds for minority and underserved breast cancer patients, compassionately adding to employee driven DEI efforts.
We are pleased that our efforts have been recognized. In 2021, Forbes named Henkel as one of America's Best Employers for Diversity. This year we participated for the first time in the Corporate Equality Index by the Human Rights Campaign (HRC) - the largest civil rights organization working to achieve equality for lesbian, gay, bisexual, transgender, and queer plus people (LGBTQ+). We were proud to earn a score of 95 out of 100 reflecting our allyship and progress to create an inclusive workplace, and our commitment to do more.
A new year provides the opportunity to find new ways to further our DEI journey. In 2022, we will continue to accelerate our actions, continuing to improve internal diversity, strengthening our supplier diversity support, and expanding our support for community and education initiatives.
And as the year gets underway, I reflect on our core purpose at Henkel: we are pioneers at heart for the good of generations. Commemorating Black History Month provides an opportunity to celebrate and learn from the pioneering contributions of Black and African Americans that benefit all in society. Henkel applauds the pioneers at our company and beyond our walls who inspire us to think creatively, break down barriers and strive for success.
Together, we get stronger with every step we take to create a more united, equitable and inclusive workplace and society.
Learn more about diversity equity and inclusion at Henkel.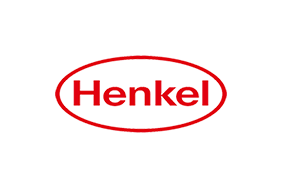 Henkel
Henkel
About Henkel in North America
In North America, Henkel operates across its three business units: Adhesive Technologies, Beauty Care, and Laundry & Home Care. Its portfolio of well-known consumer and industrial brands includes Schwarzkopf® hair care, Dial® soaps, Right Guard® antiperspirants, Persil®, Purex®, and all® laundry detergents, Snuggle® fabric softeners as well as Loctite®, Technomelt® and Bonderite® adhesives. With sales of around 6 billion US dollars (5 billion euros) in 2019, North America accounts for 26 percent of the company's global sales. Henkel employs approximately 9,000 people across the U.S., Canada and Puerto Rico. For more information, please visit www.henkel-northamerica.com, and on Twitter @Henkel_NA.
About Henkel
Henkel operates globally with a well-balanced and diversified portfolio. The company holds leading positions with its three business units in both industrial and consumer businesses thanks to strong brands, innovations and technologies. Henkel Adhesive Technologies is the global leader in the adhesives market – across all industry segments worldwide. In its Laundry & Home Care and Beauty Care businesses, Henkel holds leading positions in many markets and categories around the world. Founded in 1876, Henkel looks back on more than 140 years of success. In 2019, Henkel reported sales of more than 20 billion euros and adjusted operating profit of more than 3.2 billion euros. Henkel employs more than 52,000 people globally – a passionate and highly diverse team, united by a strong company culture, a common purpose to create sustainable value, and shared values. As a recognized leader in sustainability, Henkel holds top positions in many international indices and rankings. Henkel's preferred shares are listed in the German stock index DAX. For more information, please visit www.henkel.com.
More from Henkel