Published 02-08-22
Submitted by Gilead Sciences
Lai Wang Yu lives in Hong Kong and learned he had hepatitis B virus (HBV) during a routine physical examination almost 30 years ago. After telling his seven older siblings and urging them to get tested, they all learned they also had it.
Hepatitis B is known as the "silent disease" because most people have no symptoms. If left untreated it can lead to liver failure and cancer. That's why Lai took his diagnosis seriously, enrolling in a clinical trial, taking his medication and advocating for others.
There's no need to be afraid, Lai emphasizes. "There are many misconceptions, but hepatitis B is very manageable."
Lai has made it his mission to counsel others with HBV on how to monitor their health and communicate with their healthcare providers, while also staying informed about advances in medical care.
He knows firsthand what happens if those with HBV fail to take their medications or skip their screenings. Four of his siblings were diagnosed with cancer. One older brother had liver failure so severe he died within days of getting sick.
By taking his medication and monitoring his health, Lai, who is now 69, has been able to manage his hepatitis.
"When I tell people I have hepatitis B, they don't believe me," he says. "They always say, 'You look so healthy – there's no way!"
Originally published by Gilead Sciences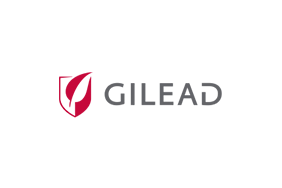 Gilead Sciences
Gilead Sciences
Gilead Sciences, Inc. is a research-based biopharmaceutical company that discovers, develops and commercializes innovative medicines in areas of unmet medical need. The company strives to transform and simplify care for people with life-threatening illnesses around the world. Gilead has operations in more than 35 countries worldwide, with headquarters in Foster City, California.
More from Gilead Sciences