Published 02-03-22
Submitted by Duke Energy

Originally published by illumination
by Jessica Wells

One of North Carolina's largest economic development wins was more than a decade in the making.
At the Greensboro-Randolph Megasite in Randolph County, North Carolina, Toyota will build a $1.29 billion, first-of its-kind battery factory to meet demand for its growing fleet of electric and hybrid vehicles. Toyota plans to open the plant in 2025 and create 1,750 jobs.
Jim Melvin, executive director of the Joseph M. Bryan Foundation and former Greensboro mayor, was one of a handful who had an idea in 2011 to create the 1,800-acre megasite. The state, local governments, North Carolina Railroad and other partners knew industries that the region depended on like textiles and furniture making were struggling. To create jobs, they stitched together parcels of land and created the megasite to prepare it to eventually attract a company like Toyota.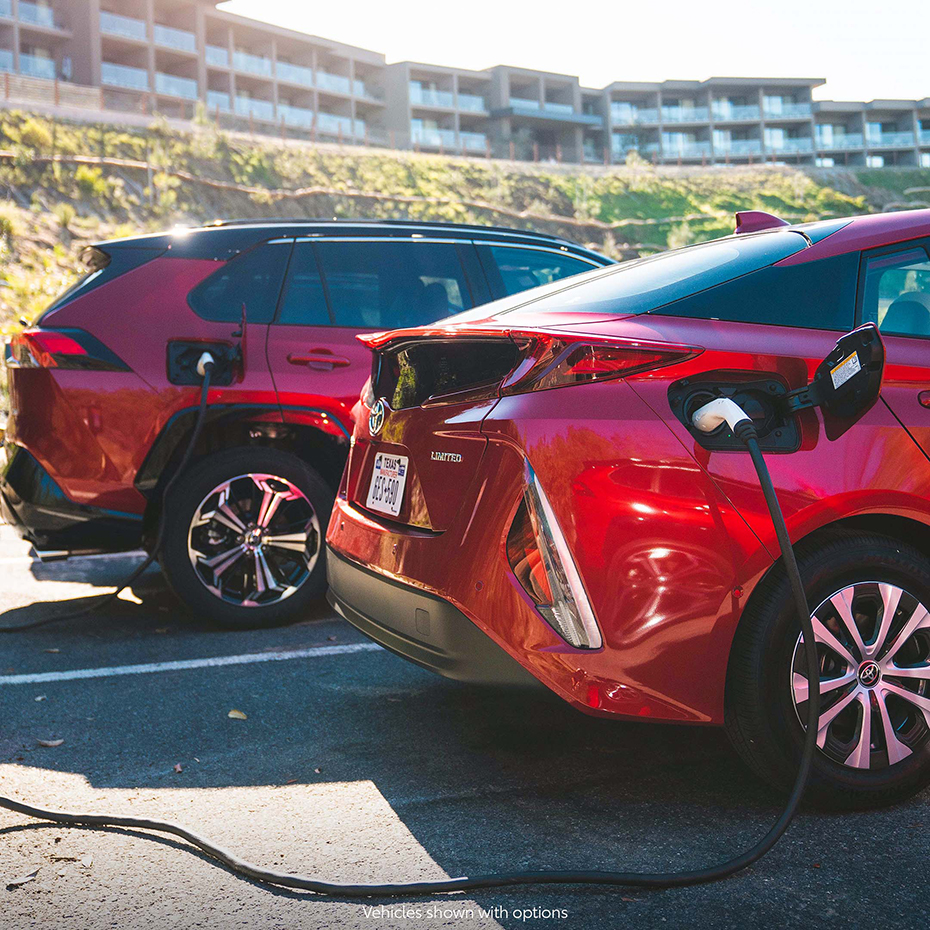 When Toyota announced its plans in December 2021, North Carolina Gov. Roy Cooper's office estimated the project will grow the state's economy by $9.5 billion over 20 years.
Melvin, who's been in public service for more than 50 years, said it's gratifying to know their work over the last decade will benefit thousands who work at the plant and the area.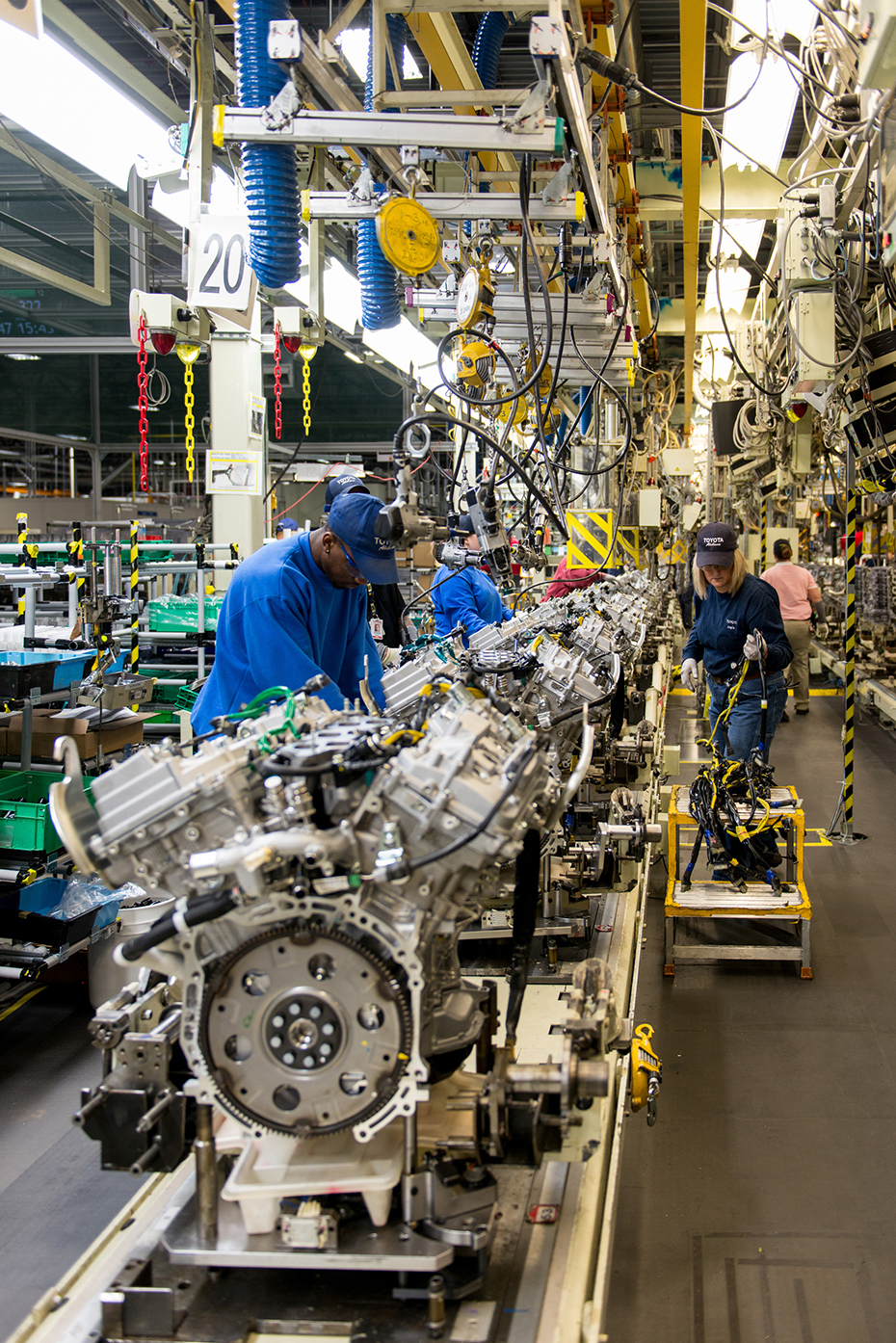 "I can't wait to drive by this facility, once it's up and see all these cars in the parking lot and know that there's lots of people that are better off than they were before because of a company like Toyota coming to town."
Toyota has 10 plants in North America, but this is its first battery factory in the United States. The company plans to produce 3.5 million battery vehicles by 2030. Toyota Motor North America Head of Communications Scott Vazin said that means more than three out of every 10 Toyotas produced annually will be electric.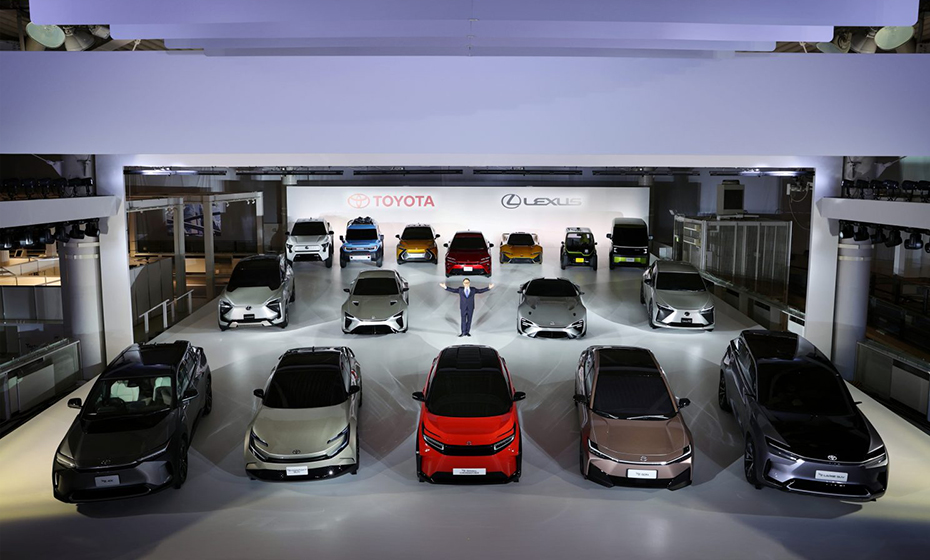 Duke Energy also plans to install hundreds of public electric vehicle charging stations in Florida, Indiana and the Carolinas in addition to converting its nearly 4,000 light-duty vehicles to electric and 50% of its 6,000 fleet of medium-duty, heavy-duty and off-road vehicles to EVs, plug-in hybrids or other zero-carbon alternatives by 2030.
Toyota's North Carolina plant will have four production lines that can each deliver enough batteries for 200,000 vehicles per year with the ability to expand to six production lines. Vazin also said the company plans to work with schools to train workers for jobs in advanced manufacturing, which are estimated to have an average salary of $62,000. Randolph County's current average annual wage is $37,865.
"This isn't our first plant to open in the United States," Vazin said, "and every time one does, we really enjoy working with local partners because we know whatever we're building will make a difference in people's lives."
Vazin also said the location was attractive because of the collaboration with the community during the site selection process. The megasite has access to the highway, railroad and airport and a strong workforce and schools to train employees. Many organizations worked together so the site would have the support and utilities it needed.
Duke Energy worked with Toyota to design the best, most efficient way to bring power to the site – including relocating transmission lines quickly and providing the option to offset its operations with 100% renewable energy to help with Toyota's goal of carbon-neutral operations and vehicles by 2050.
"At Toyota, we're all about the Toyota Production System and being very lean and efficient," Vazin said, "and part of that means having a steady stream of electricity and power and having the grid that's going to support our needs."
Duke Energy's Director of Economic Development in North Carolina Andrew Tate said being able to help bring Toyota to the state was a dream realized and will help establish North Carolina as a hub for the growing electric vehicle industry.
President of the Randolph County Economic Development Corporation Kevin Franklin agreed and said from the beginning it's been a regional collaboration.
"We couldn't have done this in our community without that collaboration," Franklin said. "I think this collaboration is really a model of how communities can work together to see something really big come that will benefit everybody in the region."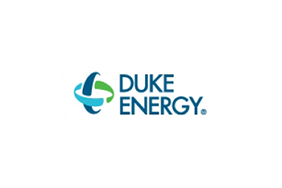 Duke Energy
Duke Energy
Duke Energy (NYSE: DUK), a Fortune 150 company headquartered in Charlotte, N.C., is one of the largest energy holding companies in the U.S. It employs 30,000 people and has an electric generating capacity of 51,000 megawatts through its regulated utilities and 3,000 megawatts through its nonregulated Duke Energy Renewables unit.
Duke Energy is transforming its customers' experience, modernizing the energy grid, generating cleaner energy and expanding natural gas infrastructure to create a smarter energy future for the people and communities it serves. The Electric Utilities and Infrastructure unit's regulated utilities serve approximately 7.7 million retail electric customers in six states – North Carolina, South Carolina, Florida, Indiana, Ohio and Kentucky. The Gas Utilities and Infrastructure unit distributes natural gas to more than 1.6 million customers in five states – North Carolina, South Carolina, Tennessee, Ohio and Kentucky. The Duke Energy Renewables unit operates wind and solar generation facilities across the U.S., as well as energy storage and microgrid projects.
Duke Energy was named to Fortune's 2019 "World's Most Admired Companies" list and Forbes' 2019 "America's Best Employers" list. More information about the company is available at duke-energy.com. The Duke Energy News Center contains news releases, fact sheets, photos, videos and other materials. Duke Energy's illumination features stories about people, innovations, community topics and environmental issues. 
More from Duke Energy