Published 02-02-22
Submitted by Tetra Tech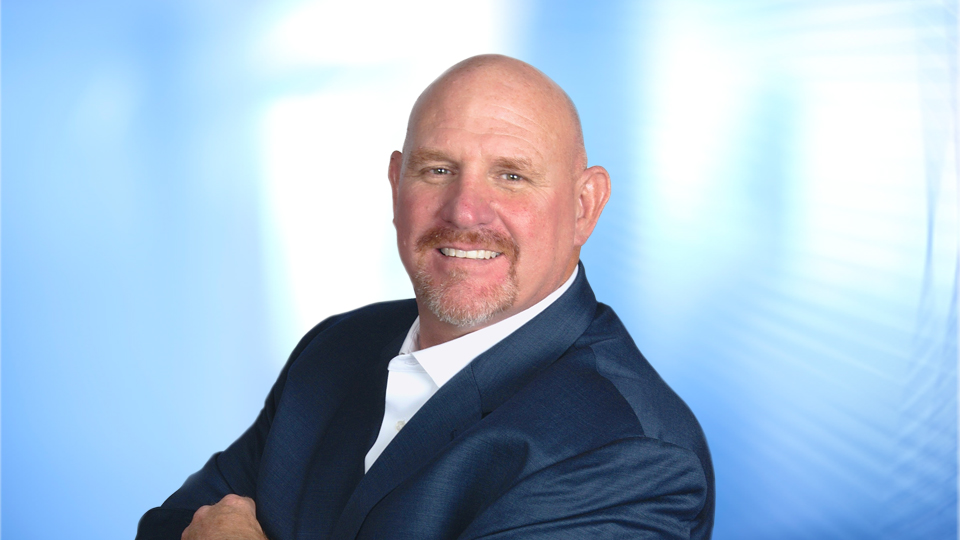 Tetra Tech CEO Dan Batrack created our Project Manager (PM) of the Month award to honor PMs who demonstrate excellence in supporting our clients and perform projects to the highest standards of quality and fiscal discipline.
David Wilson is Tetra Tech's November 2021 PM of the Month. He supports military facilities around the world to solve complex challenges addressing contamination and mitigating risks associated with perfluorooctanoic acid (PFOA) and perfluorooctane sulfonate (PFOS). His expertise includes remediating PFOA and PFOS contamination from aqueous film forming foam (AFFF), which was historically used in fire protection systems and firefighting equipment. David has more than 25 years of experience managing remediation and design-build projects worldwide and is based in our Virginia Beach, Virginia, office. David joined the U.S. Navy after high school and is a Gulf War veteran. He is an active member of the Project Management Institute Hampton Roads and has taken courses in civil engineering, project management, safety, and quality control management.
"David ensures projects are completed safely, including client safety, as we take key firefighting systems out of service during the AFFF replacement," said Andy Bolt, president of Tetra Tech's environmental construction management and remediation operations. "David's excellent performance has positioned Tetra Tech to win new work both with the U.S. Department of Defense (DoD) and commercial clients."
"I'm extremely proud to be part of the Tetra Tech AFFF team that is successfully leading the way on replacing the outdated AFFF at U.S. military facilities around the world," David said. "It really is a good feeling knowing you're part of a project that is making the world a better place for future generations."
What impact do your projects have on the environment and communities you work in?
My work focuses on AFFF, or alcohol resistant AFFF, which is a highly effective foam used for fighting high-hazard, flammable liquid fires. AFFF usually includes per- and polyfluoroalkyl substances (PFAS) as the active ingredient in the product's fluorinated surfactants. When mixed with water, the resulting foam quickly extinguishes the fire and prevents relighting. However, the foam often enters the environment, including migrating to groundwater, and the PFAS becomes a persistent contaminant that does not break down. This creates a potential impact to human health and the environment.
Replacing AFFF at these sites is a high priority due to its environmental impact. This has become a large undertaking for the DoD, and this is just the beginning of large efforts to remedy the risks posed by PFOA and PFOS. Our work to replace this toxic material eliminates a source of PFAS that could potentially enter the environment, helping improve the safety of those using these fire suppression systems, as well as the surrounding environment and communities.
What is your approach to managing a successful project team?
Some of my projects have involved complex international logistics, including completing projects under COVID-19 restrictions and in hazardous work conditions, supporting multiple stakeholders, and meeting aggressive deadlines. I rely on the detailed understanding I've gained working on and around military facilities and careful planning related to military access and international requirements to manage my teams and projects effectively and safely. I continuously monitor progress and develop rapid resolutions to challenges to help my team complete projects on or ahead of schedule.
How do you maintain positive client relationships on complex projects?
International projects require close coordination with site and regulatory personnel as work is conducted. Additionally, there are significant corporate, client, and military-imposed training requirements for performing work at U.S. facilities in foreign countries. My experience has taught me to establish good communication during the planning phase to ensure the Tetra Tech team complies with all requirements.
Once projects have launched, I use Tetra Tech's quality management plan and project-specific quality control plan to ensure our high standards are met in all work processes, deliverables, and services. I believe these PM tools help us stay focused on the client's needs and team's goals.
Our focus on client service quality has helped Tetra Tech win additional projects to support PFOA and PFOS remediation at military facilities in Italy and Japan. The government's technical evaluation of the Marine Corps Installations East AFFF project debrief stated, "Partnering with Tetra Tech and drawing from their experience and lessons learned on the previous task orders for this work, and utilizing Mr. Wilson as the primary site superintendent, will increase the likelihood of successful performance."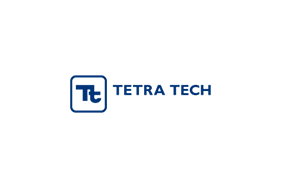 Tetra Tech