Published 02-01-22
Submitted by Marathon Petroleum Corp.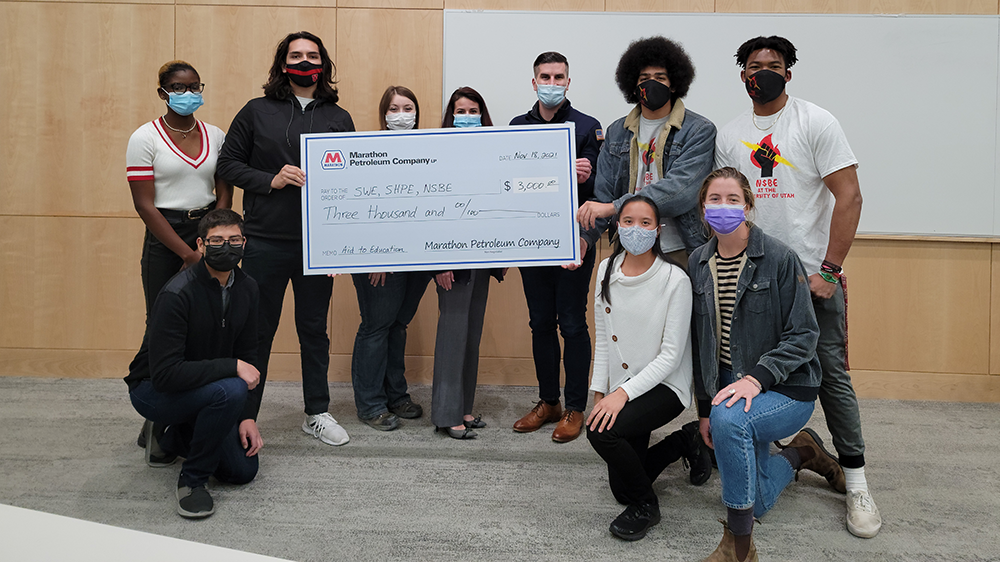 Marathon Petroleum's Salt Lake City refinery is helping to amplify the significance of diversity and inclusion by connecting with college student groups and supporting their educational goals. In November, members of the Salt Lake City refinery employee networks presented a combined $3,000 local giving grant to three student organizations at the University of Utah: the National Society of Black Engineers, the Society of Hispanic Professional Engineers, and the Society of Women Engineers.
Refining Engineers Grisel Ortiz Morales and Taylor Thorpe presented the donation to representatives from the organizations and participated in a career panel discussion and Q&A session with students in person and online.
"It was great to be able to share some of my excitement for my job with others who want to be in this field," said Ortiz Morales. "The students asked great questions and were very engaged. They really wanted to know how to better prepare to get a good internship."
The Salt Lake City refinery HR team and University of Utah Campus Lead Stan Holbrook worked to connect the refinery's student groups at the university to encourage diversity in the future workforce. This forum served as an opportunity to not only support Marathon Petroleum's focus on workforce development, but also advance the discussions on Diversity, Equity & Inclusion by connecting groups that can grow and champion inclusive behaviors together.
"Diversity, equity and inclusion are an integral piece of our company," said Ortiz Morales. "At Marathon Petroleum, I'm a leader of the Women's Employee Network and a member of the Hispanic Employee Network. Being able to share my Puerto Rican culture with the company creates a sense of belonging. I want to show others that diversity is valuable."
The employee networks will continue to work with the corresponding University of Utah student organizations as the partnership grows: Women's Employee Network & Society of Women Engineers; Hispanic Employee Network & Society of Hispanic Professional Engineers; and the LGBTQ+ Employee Network & oSTEM (out in Science, Technology, Engineering, and Math).
To learn more about career opportunities, including Internships and Co-ops, at Marathon Petroleum, visit the Jobs section on our website.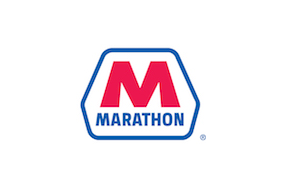 Marathon Petroleum Corp.
Marathon Petroleum Corp.
Marathon Petroleum Corporation (MPC) is a leading, integrated, downstream energy company headquartered in Findlay, Ohio. The company operates the nation's largest refining system. MPC's marketing system includes branded locations across the United States, including Marathon brand retail outlets. MPC also owns the general partner and majority limited partner interest in MPLX LP, a midstream company that owns and operates gathering, processing, and fractionation assets, as well as crude oil and light product transportation and logistics infrastructure. More information is available at www.marathonpetroleum.com.
More from Marathon Petroleum Corp.