Published 02-01-22
Submitted by Boston Scientific
When Mary Noe joined Boston Scientific ten years ago as an environmental specialist, she didn't envision that she would speak in front of hundreds of the company's vice presidents and C-Suite leaders—let alone advise those leaders about how to make the workplace more inclusive for employees with disabilities. Yet, as one of the joint heads of the company's Leadership, Education and Allies for Disabilities (LEAD) employee resource group (ERG), Noe's impact has extended far beyond her day job.
The Boston Scientific LEAD group was formed four years ago as part of an evolution of the company's ERG program, when it became apparent to many in the company that employees with disabilities required more focus as part of broader diversity and inclusion efforts. Noe joined as a co-lead for the Minnesota chapter when it launched in 2017.
"One of the first places we started was looking at the physical accessibility of our workplace," Noe said. "We connected with our facilities team and launched a LEAD design accessibility framework that detailed physical workplace design elements that meet or exceed minimum ADA disability accessibility requirements."  
Over the past few years, Noe and the LEAD team have worked to implement hundreds of changes across Boston Scientific sites, including adding elevators, building additional ramps and installing new automatic doors.
"We now have a Universal Design section in our company's Global Design Guidelines that details what a physical workplace that is inclusive for individuals with disabilities should look like," Noe explains. "The LEAD team has helped our company adopt an enterprise-wide approach to inform renovations and design decisions."
The work of the LEAD team extends beyond physical workspaces. The group has helped the company expand its focus to include digital accessibility, hiring people with disabilities, disability awareness and expanding employee benefits offerings in key areas—including mental health.
Derrine Dwyer, a planner for New Product Introduction (NPI) and global co-lead of LEAD, is spearheading several initiatives to raise awareness and increase support for employees dealing with mental health issues.  This includes training for managers on what to do if they see signs of emotional distress, a peer-to-peer emotional support program, and a well-being speaker series.
"The key is to get more people talking about mental health and reducing the stigma associated with these challenges. Creating a culture of empathy and understanding will make it easier for employees to reach out for help when they need it," says Dwyer.
Members of the Boston Scientific executive committee serve as ERG executive sponsors. In these roles, they help the ERG develop and execute three-to-five-year plans designed to improve inclusivity across the workforce.
"Having a member of the executive committee who is really invested in our success is a powerful indicator of how highly the company prioritizes our efforts to create a more inclusive and accessible workplace," says Dwyer.
Edward Mackey, executive vice president for Global Operations, is the executive sponsor for LEAD.  
"The LEAD group has always had a passion for this work. Many have personally experienced or have a connection to someone with disabilities. My role is to listen, learn and empower people," Mackey said. "Through their passion and commitment, our LEAD team members have made many changes to improve our company and create awareness that positively benefits people with disabilities both within Boston Scientific and in our communities."
For Noe and Dwyer, having executive involvement is critical to the success of LEAD's efforts.
"Ed is our biggest cheerleader and north star. His coaching, advocacy and hands-on support has spurred positive change in how the company operates. Ed connects us with the people who are willing to listen and partner with us to make meaningful changes. With his help, we are creating better experiences for employees with disabilities," says Noe.  
View original content here.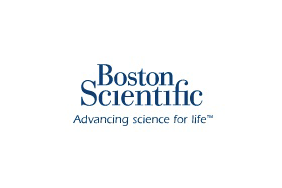 Boston Scientific
Boston Scientific
Boston Scientific transforms lives through innovative medical solutions that improve the health of patients around the world.  As a global medical technology leader for 40 years, we advance science for life by providing a broad range of high performance solutions that address unmet patient needs and reduce the cost of healthcare. For more information, visit www.bostonscientific.com and connect on Twitter and Facebook.
More from Boston Scientific