Published 01-28-22
Submitted by Workiva
First published by Clermont Partners
CHICAGO, January 28, 2022 /CSRwire/ - Clermont Partners ("Clermont"), a leading environmental, social, and governance (ESG) strategy and communications firm, today announced it has partnered with Workiva Inc. (NYSE:WK) to streamline ESG reporting for clients. Through this collaboration, Clermont will implement Workiva's ESG Reporting solution to support companies in reporting climate change and human capital disclosures to accelerate carbon footprint targets, the alignment with ESG reporting frameworks, and improvement in ESG ratings.
Public companies world-wide face challenges building and maintaining strong ESG disclosures in Corporate Sustainability Reports (CSRs) and SEC filings, with only 44% of the S&P Global 1200 and 22% of the Russell 3000 reporting climate-risk disclosures. This number is expected to reach closer to 100% by 2030, driven by a changing global regulatory environment and mounting pressures from regulatory agencies, investors, and other key stakeholders.
"The anticipated mandated disclosures from the SEC will require that companies manage ESG content and data in a collaborative and controlled way across an enterprise. Companies will be forced to quickly integrate climate and human capital metrics into their FP&A reporting. We are confident that our partnership with Workiva will help companies to more efficiently report aligned with ESG frameworks, set environmental and human capital targets, and create auditable streams of data for reporting and target setting," states Elizabeth Saunders, Partner at Clermont Partners.
Clermont Partners will implement Workiva's ESG reporting solution to build, track, and maintain ESG disclosures and policies by collaborating with clients in their Workiva workspace. At the same time, Clermont Partners' ESG strategy and communications services will help companies develop an effective ESG reporting program aligned with chosen frameworks and commitments. Clermont Partners' consulting team includes climate risk, data privacy, environmental health and safety, human capital management, and compensation and governance experts with extensive experience in developing ESG disclosures, writing policies, and executing ESG strategies.
Workiva's ESG reporting solution gives companies the ability to organize and store content and data within a single location. The system uses the Workiva platform and includes XBRL® tagging, allowing companies to collect, assemble, and report with the same technology used within Workiva's suite of reporting solutions, trusted by more than 4,100 organizations. As a workflow solution, Workiva allows team members across the organization to collect, input, and maintain specific content and data within the platform.
"Clermont Partners has extensive experience helping corporations craft their ESG strategies to respond to stakeholder expectations and align with key ESG regulations and frameworks. Leveraging Clermont Partners' ESG expertise across the Workiva platform will enable our customers to recognize increased value from an all-encompassing ESG approach, leading to higher efficiencies, reportable data, and superior ESG performance," said Mark Mellen, Director of ESG Enablement at Workiva.
To learn more about Clermont Partners' suite of services and offerings, please visit https://www.clermontpartners.com/services/.
More information on Workiva's ESG reporting solution can be found at https://www.workiva.com/solutions/esg-reporting.
For the latest news and information visit The Workiva Newsroom.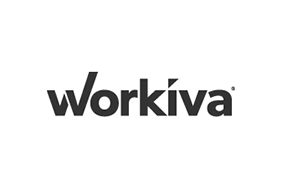 Workiva
Workiva
Workiva Inc. (NYSE:WK) is on a mission to power transparent reporting for a better world. We build and deliver the world's leading regulatory, financial and ESG reporting solutions to meet stakeholder demands for action, transparency, and disclosure of financial and non-financial data. Our cloud-based platform simplifies the most complex reporting and disclosure challenges by streamlining processes, connecting data and teams, and ensuring consistency. Learn more at workiva.com.
More from Workiva