Published 01-27-22
Submitted by Enbridge Inc.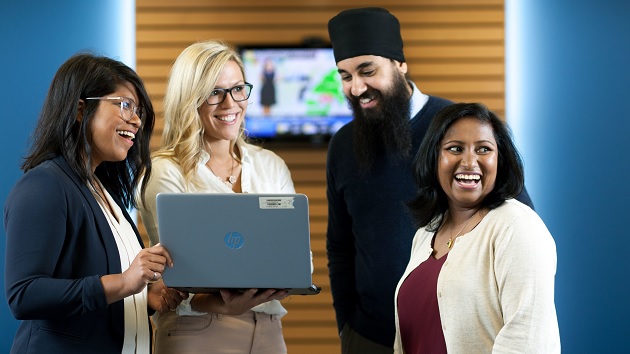 Enbridge named again to Bloomberg's Gender Equality Index, earns first spot on Human Rights Campaign Foundation's Corporate Equality Index
To keep gaining career yardage—or even to get in the game—it's important to have a level playing field.
Bloomberg's Gender Equality Index (GEI) measures the commitment of public companies around the world to advancing women in the workplace—and for the second straight year, Enbridge has earned a place on that list.
Bloomberg's annual GEI tracks the financial performance of public companies committed to gender equality through transparency, representation and policy development. Enbridge has also been named this week, for the first time, to the Human Rights Campaign Foundation's annual Corporate Equality Index (CEI) championing LGBTQ equality in the workplace.
Enbridge is among 325 companies across 50 industries worldwide named to Bloomberg's 2020 GEI.
"In addition to making our company a better place to work, diversity and inclusion has been shown to have a positive impact on a company's bottom line. The GEI is one of the few indexes that takes a holistic approach to capturing what companies like Enbridge are doing to further gender equality," says Allen Capps, Enbridge's Senior Vice President of Corporate Development and Investment Review.
"This recognition shows our shareholders that we are committed to equality at Enbridge."
Enbridge earned a spot on the Human Rights Campaign Foundation's Best Places to Work for LGBTQ Equality with a 100% rating during the foundation's 2020 CEI benchmark survey and evaluation of policies and programs.
"It gives me great pride that Enbridge has been named one of the Best Places to Work for LGBTQ Equality. The vision of our Prism Energy Employee Resource Group is to create a workplace where LGBTQ people are ensured equality, and support for this community is consistent with our values of safety, integrity and respect," says Tanya Mushynski, Vice President of Customer Care with Enbridge Gas Inc.
"This award represents positive external validation of our leadership to create a positive, inclusive and sustainable work environment for all employees."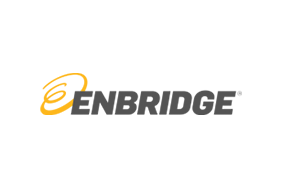 Enbridge Inc.
Enbridge Inc.
About Enbridge
At Enbridge, our name spells out our mission: a bridge to a sustainable energy future. That bridge safely connects millions of people around the world to the energy they rely on every day, fueling quality of life. Whether it's natural gas, oil or renewable power, the energy we deliver through networks spanning North America and our growing European offshore wind portfolio helps to heat homes, feed families, fuel vehicles and power industry. We're investing in modern energy infrastructure to sustain access to secure, affordable energy. We're also building on two decades of experience in renewable energy to advance new low-carbon energy technologies including hydrogen, renewable natural gas and carbon capture and storage. We're committed to reducing the carbon footprint of the energy we deliver, and to achieving net zero greenhouse gas emissions by 2050.
Headquartered in Calgary, Alberta, Enbridge's common shares trade under the symbol ENB on the Toronto (TSX) and New York (NYSE) stock exchanges. To learn more, visit us at Enbridge.com
More from Enbridge Inc.